If you are looking for fun things to do when the kids are home, you want to check out these games. Fund for everyone, you and the kids will have a blast playing. Stop the fighting and keep kids from being bored with these games.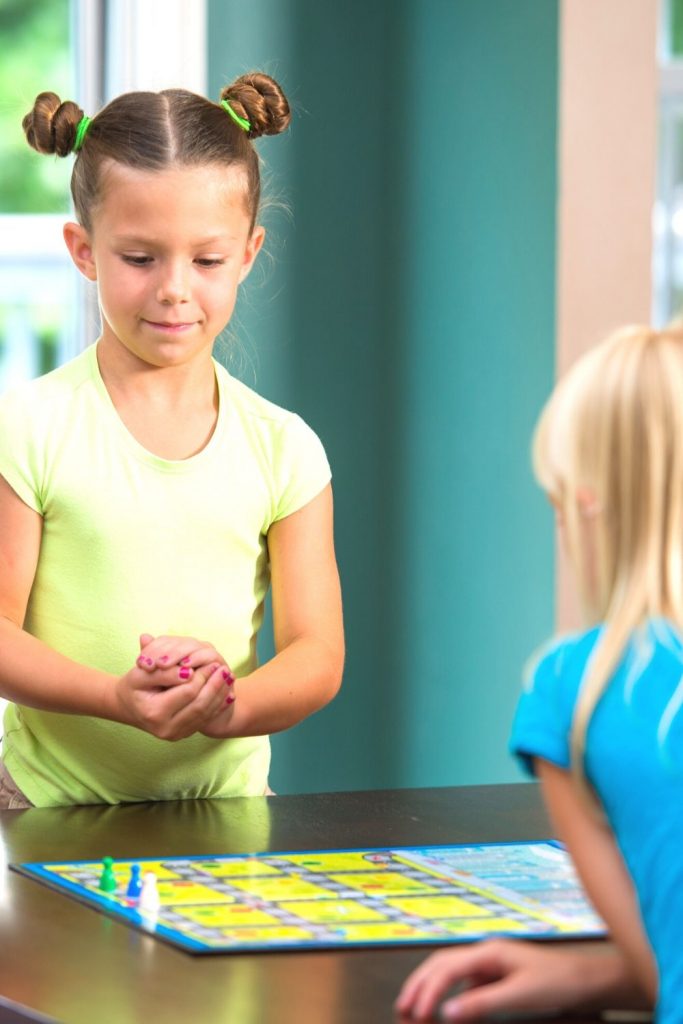 13 Games the whole family can enjoy
Whether you're planning a game night with the kids or need some ideas for an up-coming family reunion, it can be hard to find things that will appeal to the entire family. The younger the children, the more careful you have to be about choosing games that are easy, engaging, and short enough to hold everyone's attention.
The rules of bingo are simple — just match the numbers on your card to the numbers called out. Play with candy prizes if the kids are young or money if they're older. This is a simple Bingo set that will let you play at home with the kids.
What's your favorite card-game? Why not teach it to your kids? Start with Snap or War if the children are young, then move up to rummy, poker or blackjack. There are endless games that you can play with cards. And when only one person can play, the cards can be used to play endless games of Solitaire.
For most people, just because you are stuck at home doesn't mean you can't go into your yard. Frisbee is particularly good as a family game for one reason: nobody is good at it. Unlike most sports games, the whole family is on an even playing field when it comes to frisbee, especially if older family members slow down to give the kids a chance. It's brilliant for a quick run around outdoors.
Scrabble is a game everyone can play. You can easily modify it for young kids and make it more challenging as kids grow. We use this game during the school year as a way to help the kids with spelling and vocabulary.
There are plenty of karaoke videos available online on sites such as Youtube. Turn up the music and take turns to sing along to your favorite songs. You can use this kid's Karaoke player or just sing along with YouTube.
Monopoly is a classic family game, and it's perfect if you have a lot of time to kill. To make the game shorter, or to teach the youngsters how it works, allow players to team up with another family member. As a bonus, there are so many versions of Monopoly that you can get kid versions, themed versions and they have a speed version now that doesn't take a week to play.
There are plenty of variations on this classic. You might need to be patient if you're playing with young children, as their miming skills often leave a lot to be desired! You can make up your own game of Charades or if you need a little help or to make it a bit more fun, you can buy Charade type games. This is a help for specific ideas.
There are endless amounts of puzzles that families can do together or alone. Form smaller puzzles to larger ones and puzzles don't have to be done all at once. You can get a puzzle mat so you can close the puzzle up without taking the pieces apart.
Clue is another one of those games that have been around forever and has stood the test of time. It is fun to teach to kids and is great for teaching logic and problem solving skills. There are several themed versions of Clue now like Harry Potter and even Game of Thrones.
My kids love to play Jenga. They will even play it by themselves. And we use the blocks as building blocks even when not playing the actual game. It is a great problem solving game and helps with motor skills.
This is a game we play all the time. My husband used to play with his family and it has become a tradition. Our youngest has started playing it as a game on her phone but loves playing it in real life so much more.
Uno is a simple game that everyone will love. It is easy to play and even young kids can play. It is a fun way to help teach kids numbers and colors as well.
This game is funny and scary (silly scary) at the same time. Imagine your friend's and family's silly faces while they try to say "warm beef meatballs" While wearing cheek retractors/mouth pieces that hold your cheeks and mouth open.