I received a Springfield doll for review. All thoughts are my own.
My girls are obsessed with dolls. And they really love those 18 inch dolls. I know that they love them, but the one that "every girl wants" is just out of my price range. Especially for Willow. I am just NOT spending $110 + on a doll. Even for Serenity, it is a crazy. So I love when I find other options. Options that make the kids think they are getting what they want, and I know that it is not breaking my budget.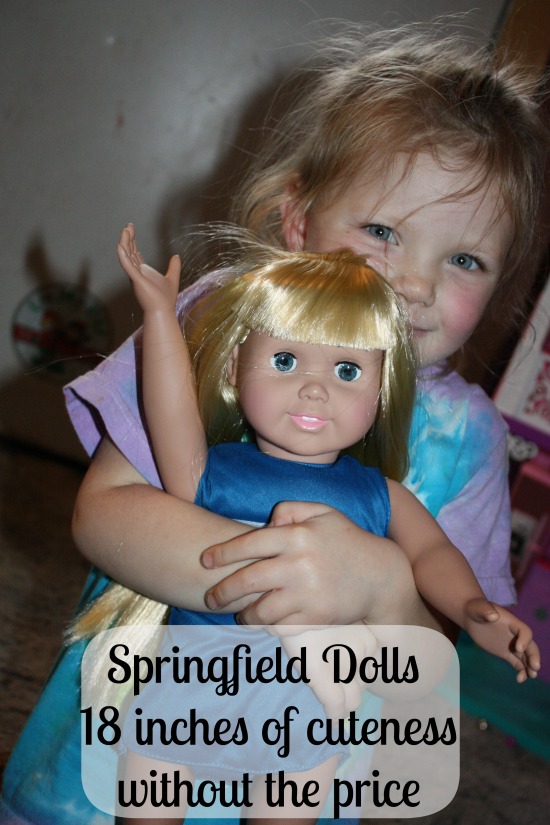 Springfield Dolls are a great solution. The dolls are the same cute look of other 18 inch dolls, but for a much less cost. These dolls are priced at 21.99 and there are 5 dolls to choose from. We recently received Abby, the blonde haired doll. She looks just like Willow.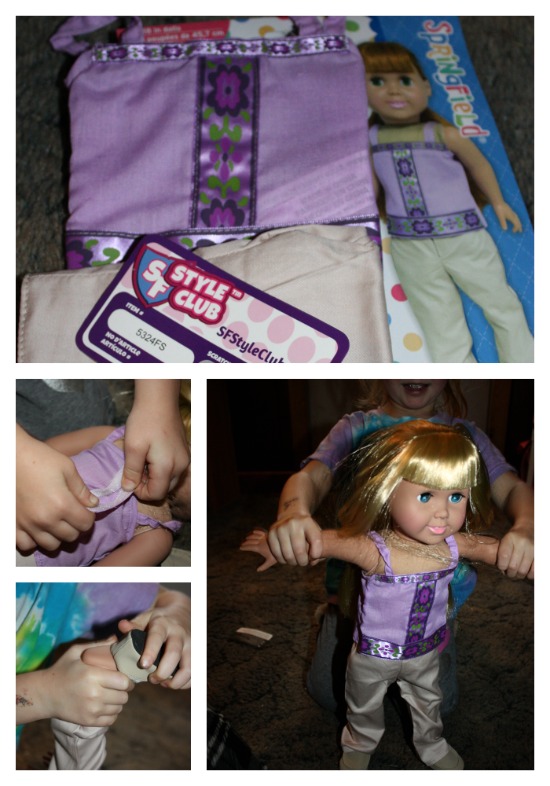 The features of the Springfield dolls are lifelike. Willow loves that she can move the arms and legs around. She likes to make the doll dance, spin around and clap her hands.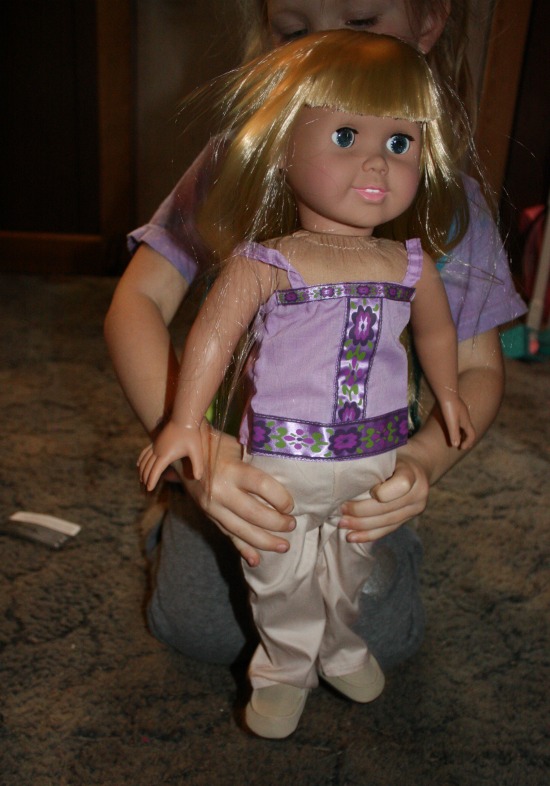 There are also lots of accessories to add to the dolls collection, again available at really great prices. Abby, the doll, added a Bohemian Shirt with Pants outfit to her wardrobe. It only took seconds of seeing the change of clothes before Willow had the doll out of the original set and into the new outfit to strut her stuff.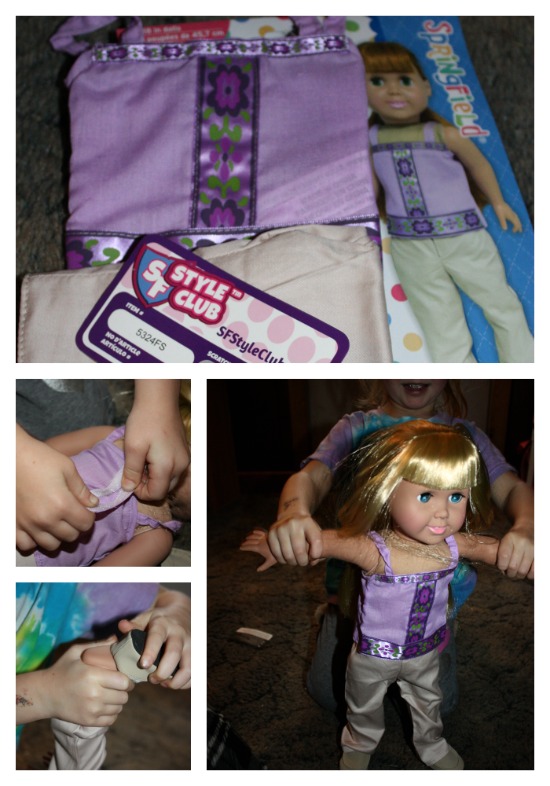 The Springfield collection of dolls is available at major retailers like AC Moore, Michael's and Jo-Ann Fabrics, as well as online.
I have the chance to offer one lucky US reader the chance to win a Springfield doll of their choice, an additional outfit (Springfield's choice) for the holidays. Giveaway runs until 12/14 11:59 pm est.