When you want to get approved for a loan so that you can buy a home, you need to make contact with banks and learn who will say yes and who is going to offer the best repayment terms. In exchange for mortgage approval, you have to be willing to provide a very detailed financial history. Bank account statements for the previous three to six months will need to be printed and copied. Tax records going back anywhere from two to three years will also have to be submitted. Lastly, mortgage companies that you contact will want to know how much you get paid and how often you receive a paycheck.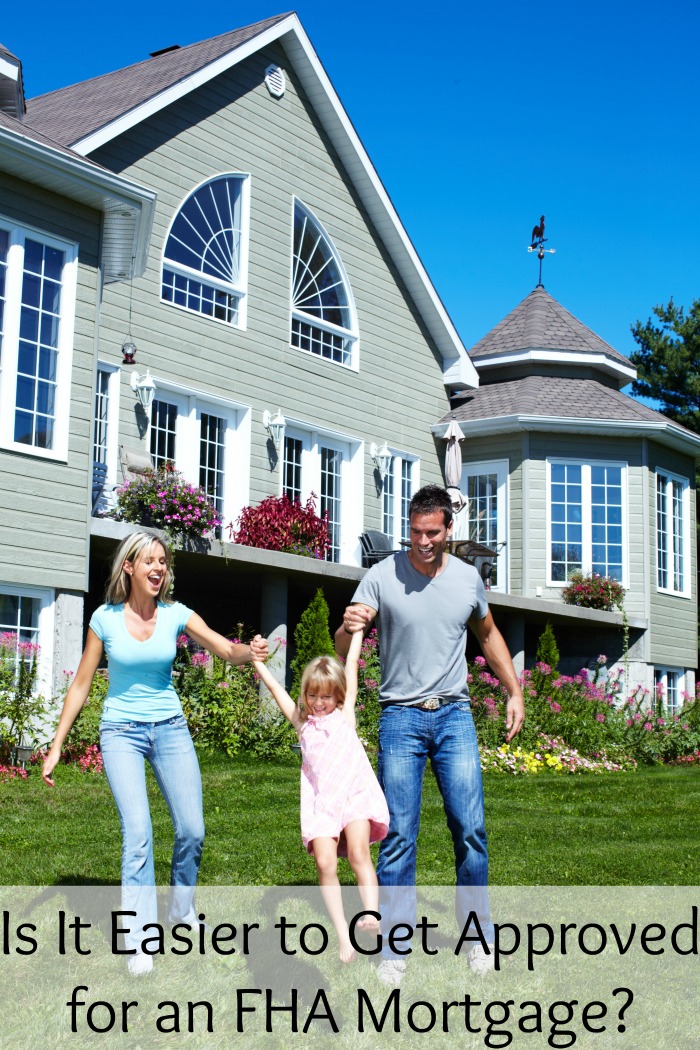 An FHA mortgage calculator can be used to reveal what you can safely afford to buy, which could help to get your loan processed and approved with less intrusion into your financial history. In some ways, it can be much easier to get approved for an FHA mortgage than a traditional loan, but you need to know what factors banks are going to be considering more closely and figure out if you can meet all requirements first.
What Is The First Step In Mortgage Approval?
You either need to be pre-approved for a mortgage or take the time to fill out a mortgage application in order to get started. Mortgage pre-approvals can help to accelerate the mortgage approval process, but they don't guarantee that you can buy a home at all. What mortgage pre-approvals really say is that a particular lender is interested in doing business with you based on what they gleaned via your most recently updated credit report. If a derogatory line has been added to your credit report, a credit card has been maxed out, or you recently changed or lost employment, your pre-approved mortgage status could be obsolete.
When Do Mortgage Companies Ask for More Supporting Information?
Initially, you should be asked for all required information in order to get approved for a mortgage when your application is submitted. Lenders don't typically ask for excessive amounts of information, but they do ultimately want to be able to render a yes or no decision both fairly and swiftly. If you claim to make a certain amount of money, but only provide proof of a portion of it, mortgage lenders will likely ask for more support to prove your total income. If you are a business owner and your tax records only go back two years, more tax returns could be requested so that the mortgage company can better judge whether your company is stable. Lastly, mortgage applicants who have changed employment, job titles or even locations might need to prove that they have a dependable source of income. Sometimes a letter from your employer detailing your promotions or job relocations will suffice and other times a verbal explanation can be useful.
What Kind of Red Flags Make It Hard for Mortgage Applicants to Get Approved?
You won't automatically be disqualified for mortgage approval if your application contains one or multiple red flags, but it will be a bigger challenge. For instance, mortgage applicants who have a lot of debts are thought to be harder to qualify. Since most people are careful to review their credit reports and make all necessary improvements before they look for mortgages, submitting an application when you either already know that you are debt or have overlooked this fact can hurt your chances.
Next, new business owners almost always have trouble when they want to get approved for a mortgage. You might be looking to buy residential property or want a mortgage to buy your business headquarters, but either way you are asking a mortgage lender to trust you when you don't have a lot of financial information that can be analyzed. Banks may traditionally ask new business owners to wait until two tax returns become available or require them to put a lot of money down in order to get a mortgage application approved.
Do FHA Insured Mortgage Have Restrictions?
If you go through the application process for mortgage approval and you get a favorable response, know that FHA loans do have restrictions that you should be privy of. FHA loans are predominantly for personal residences but there are sometimes that commercial loans can also be qualified. Additionally, you cannot get an FHA loan if you are looking only to purchase investment properties. In other words, you need to be looking at buying a property that you will either live in or work in if you expect to get your mortgage application approved. Many times, FHA loan approvals are easier for applicants because they are told what they need to do and what information to have on hand to get their applications approved, but not all applicants will have the same needs.
How to Find Out Which Kind of Mortgage Is Best for You Individually
You can apply for an FHA mortgage if you already know which homes in your area are within your price range, you have a fair credit rating, and income that can be verified going back two years. Business owners also can get better results when applying for FHA insured loans when there are commercial properties available locally that meet FHA requirements. On the other hand, you may need to start applying for mortgages that are offered by traditional banks, business lenders and real estate investors if you can't supply the information that is needed for FHA approval. It is better to have more than one option available if you are set on getting mortgage application approval.
Many retirees cannot afford or do not want to take out traditional home loans, but a reverse mortgage presents a good alternative. The term "reverse" essentially means that the mortgage payments do not need to be made by you each month. Instead, your lender can make monthly payments to you, if you choose. You can use that monthly influx of cash to supplement your retirement income and spend it on anything you wish. Although, you can also request to receive one large payment instead. While traditional loans must be repaid in monthly installments, a reverse mortgage never has to be repaid unless you lose ownership of your home through your own death or a move to another private residence or an elderly care facility.
It isn't necessarily easier to get an FHA mortgage application approved than any other type of application as there are set requirements. However, the good news is that FHA mortgage applications can't be precluded because of income limitations or even bad credit histories. As long as you satisfy all outstanding debts and are able to come up with the down payment that you need to purchase a home in your price range, you can count on getting approved for an FHA insured mortgage.
If you need more money when you retire, you must find a way to supplement your income without increasing your expenses. One of the best ways to do that is by taking out a reverse-mortgage issued by Bank of America or another lending institution. Such a loan allows you to draw cash from the value of your home. Unlike a traditional mortgage, a loan from a reverse mortgage lender allows you to set flexible and long-term loan repayment terms. You can choose the way you receive the money and the way you spend it. The loan accumulates interest for its duration, but no portion of it is due back on a set schedule, as long as you stay in the home. Therefore, you control how long you take to repay the borrowed money for as long as you maintain responsibility for the upkeep on the home and continue living in it.