I love Halloween. It is one of my favorite times of year. It starts the holidays in my mind. And since I love to craft, we usually have lots of Halloween crafts planned. I tend to do reuse and recycle a lot of materials in my crafts, because with 4 kids and a mom who love to craft, I can't see a reason to throw things out that we can use. My kids love crafts with toilet paper rolls too.
This year for Serenity's class, she asked if we could make a special treat bag for everyone. Since we always send something in for a party, I said of course. While at the dollar store, I saw these cute napkins in Halloween, and this Halloween Treat Bag idea was born.
What you will need: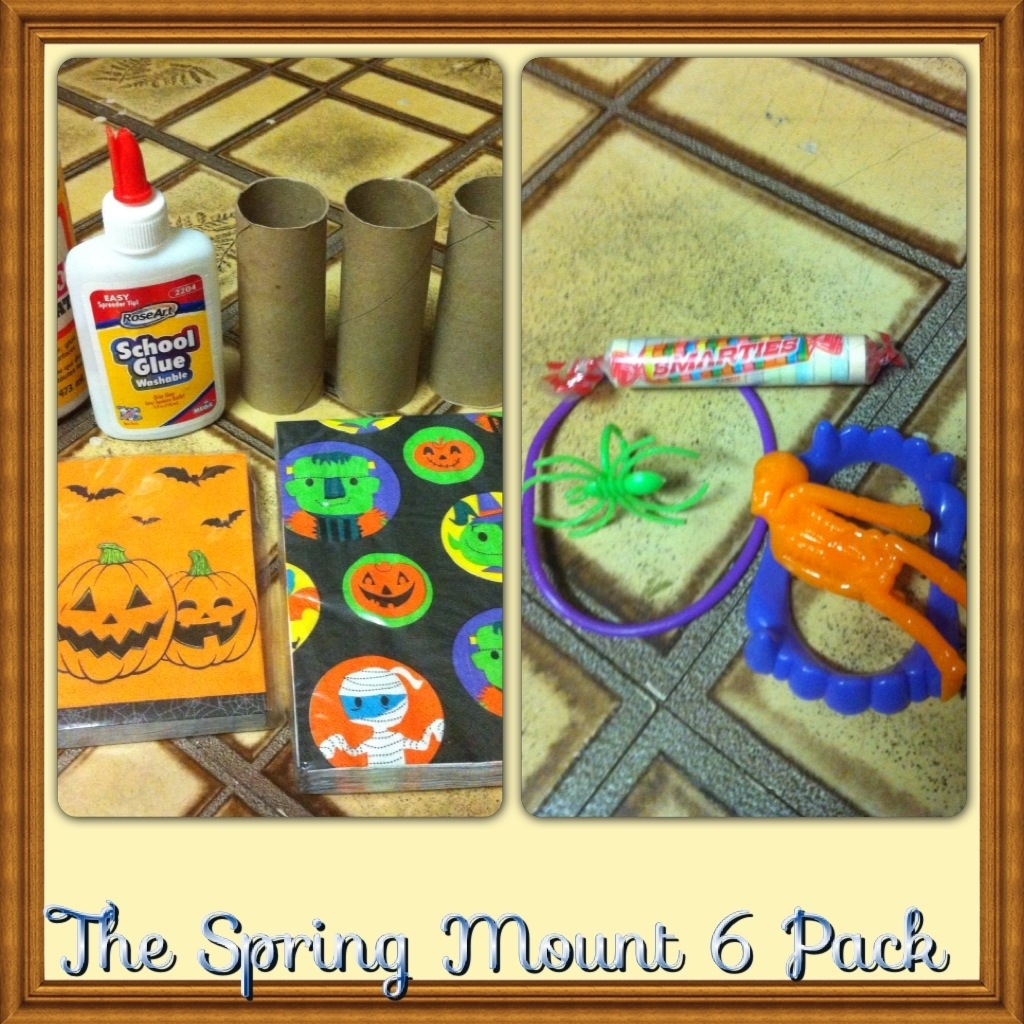 Toilet paper rolls
Glue: you can use  regular glue, a glue stick, or even Modge Podge. Whatever you have should work just fine.
Napkins, or a way to decorate the rolls. If you didn't want to use napkins, and had paint and stickers on hand, that would look just as cute.
Goodies for your "bag"
Pipe cleaners if you would like a handle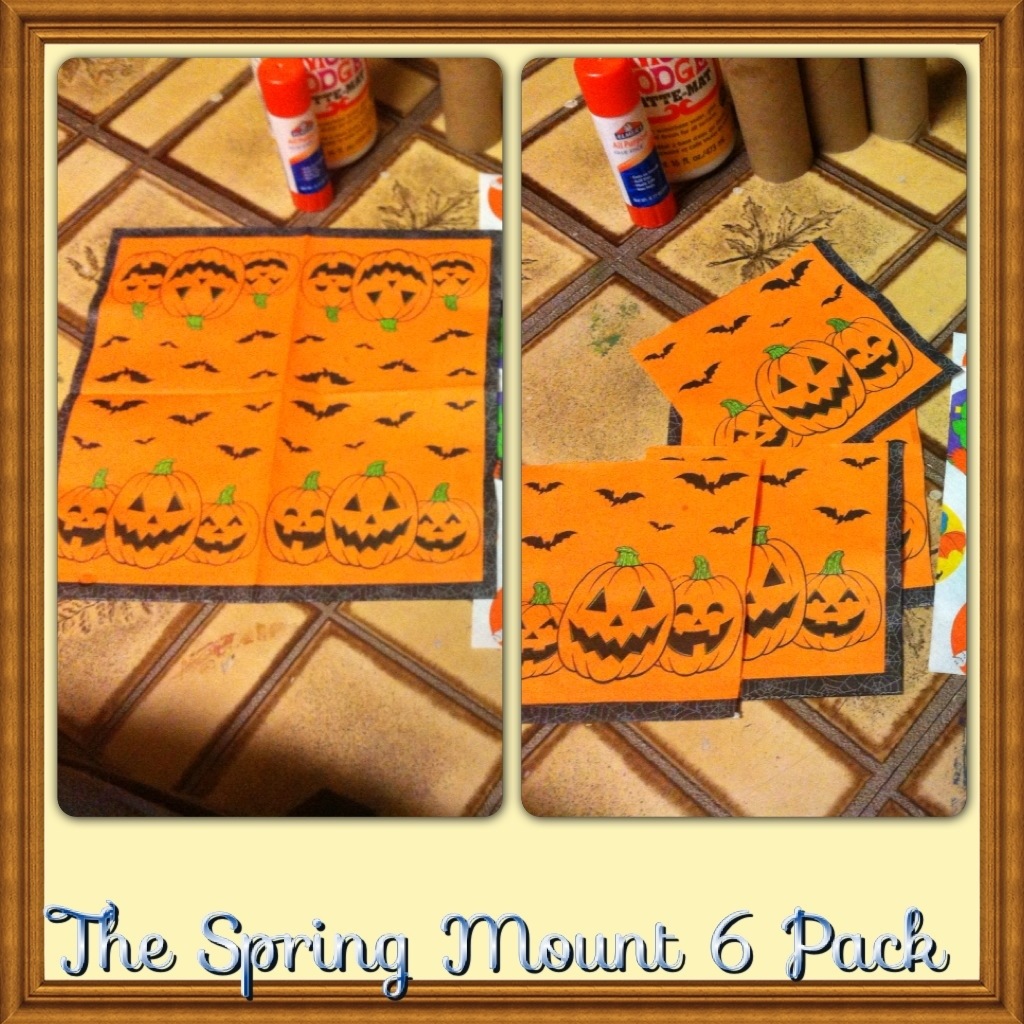 First step is to get your napkins ready. Open them all the way up. Cute them into 4 squares.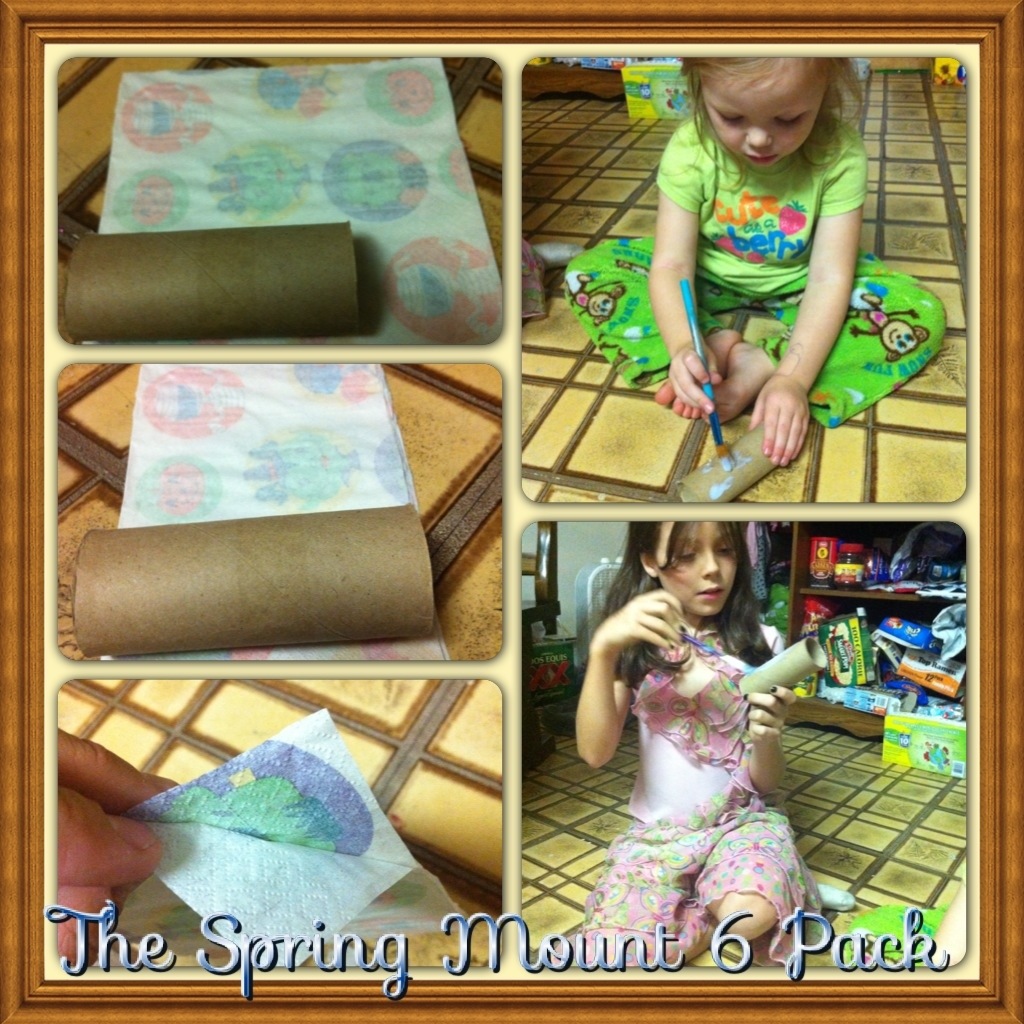 Depending on the size of the napkins, you might need to trim them down to fit the roll. It is easier to do this before it is on, but it can be done after. Then pull the napkin apart. When you look, it is actually 2 sheets in one and will pull apart easily.
Next "paint" the rolls with glue. You want it to be completely covered but not too wet. If there is too much glue, the napkin will fall apart.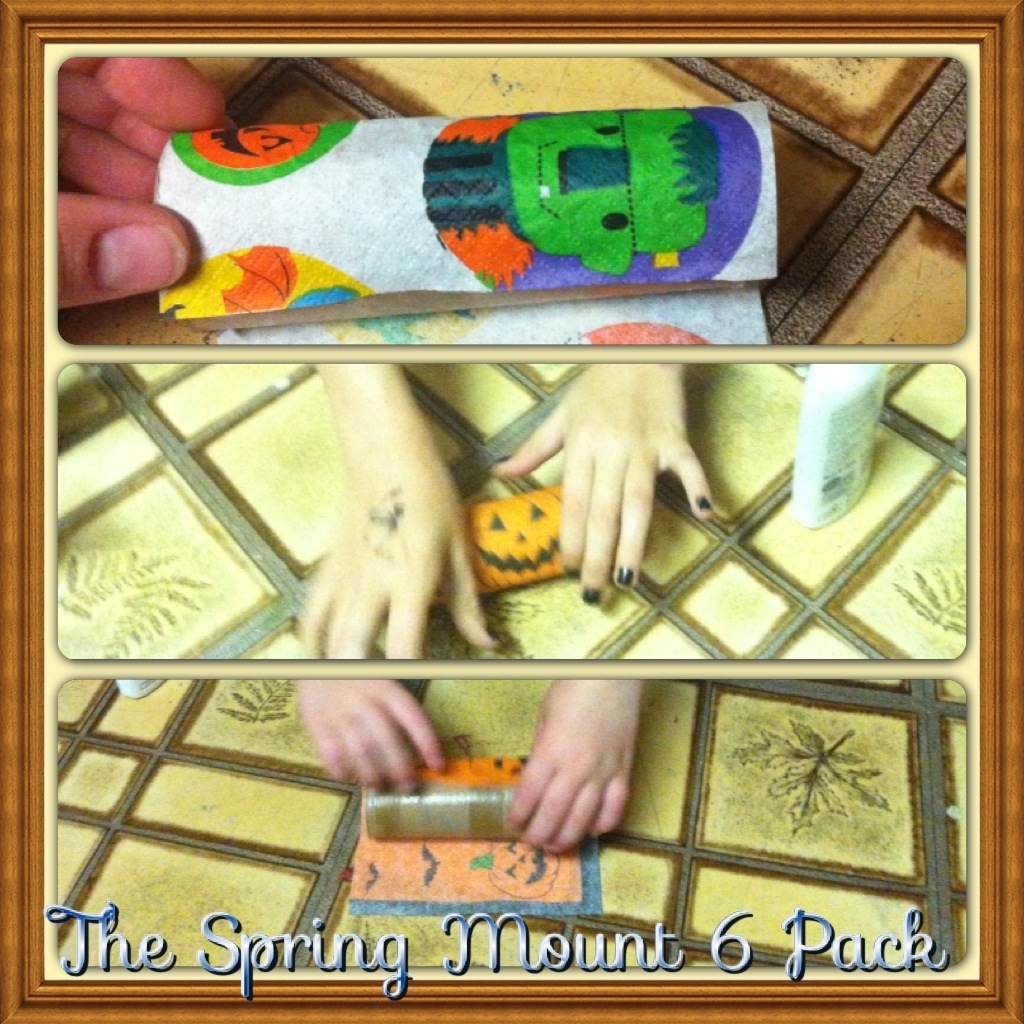 Next lay the roll on the edge of the napkin and just roll it up. Put it aside and let it dry completely.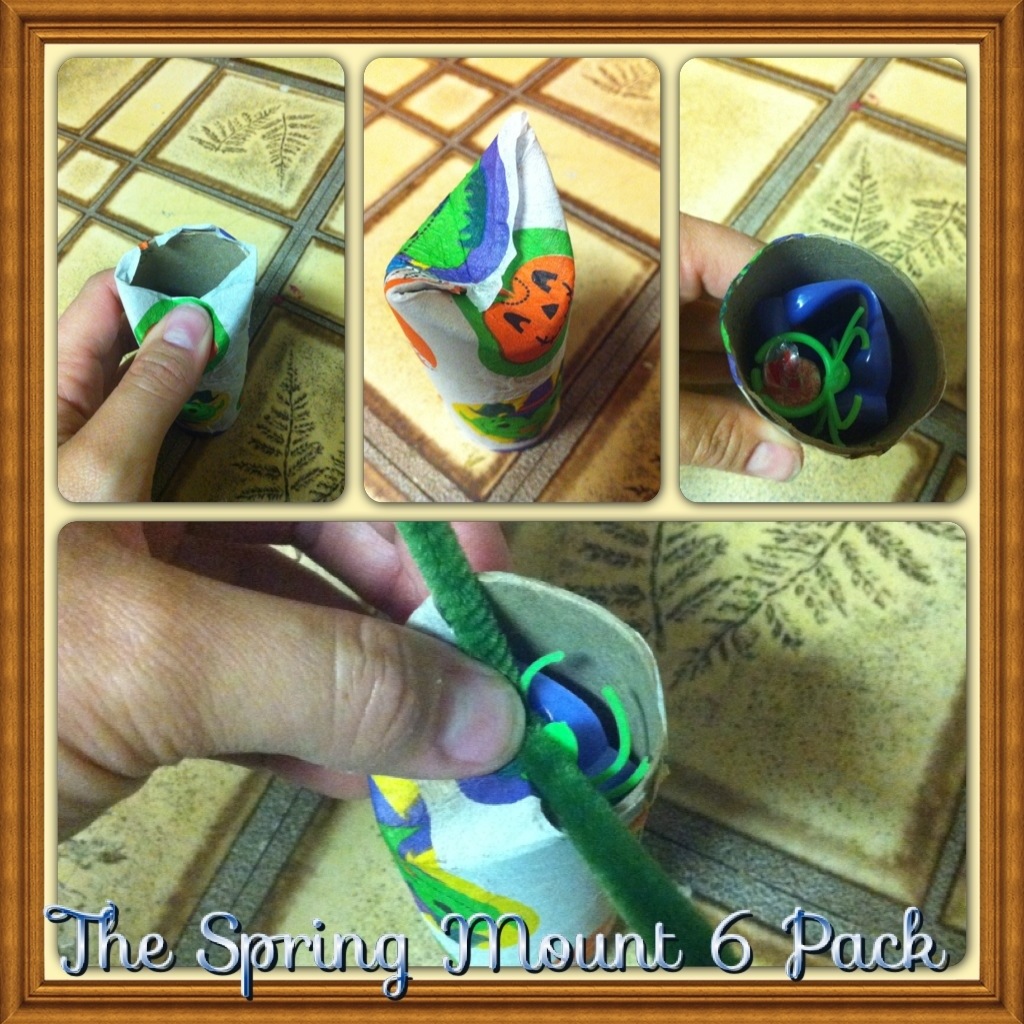 To close up the first side, take your thumb and gently press in the one side. It will naturally fold in easily. Then press in the opposite side. I like to fold them tightly and then squeeze the tops of the pointed sides, to make a crease. Flip the tube over and fill it with your goodies.  Then close up that side the same way. I decided to add a handle on ours, so after folding in the first side, lay the pipe cleaner in, and fold the second side down over top of it.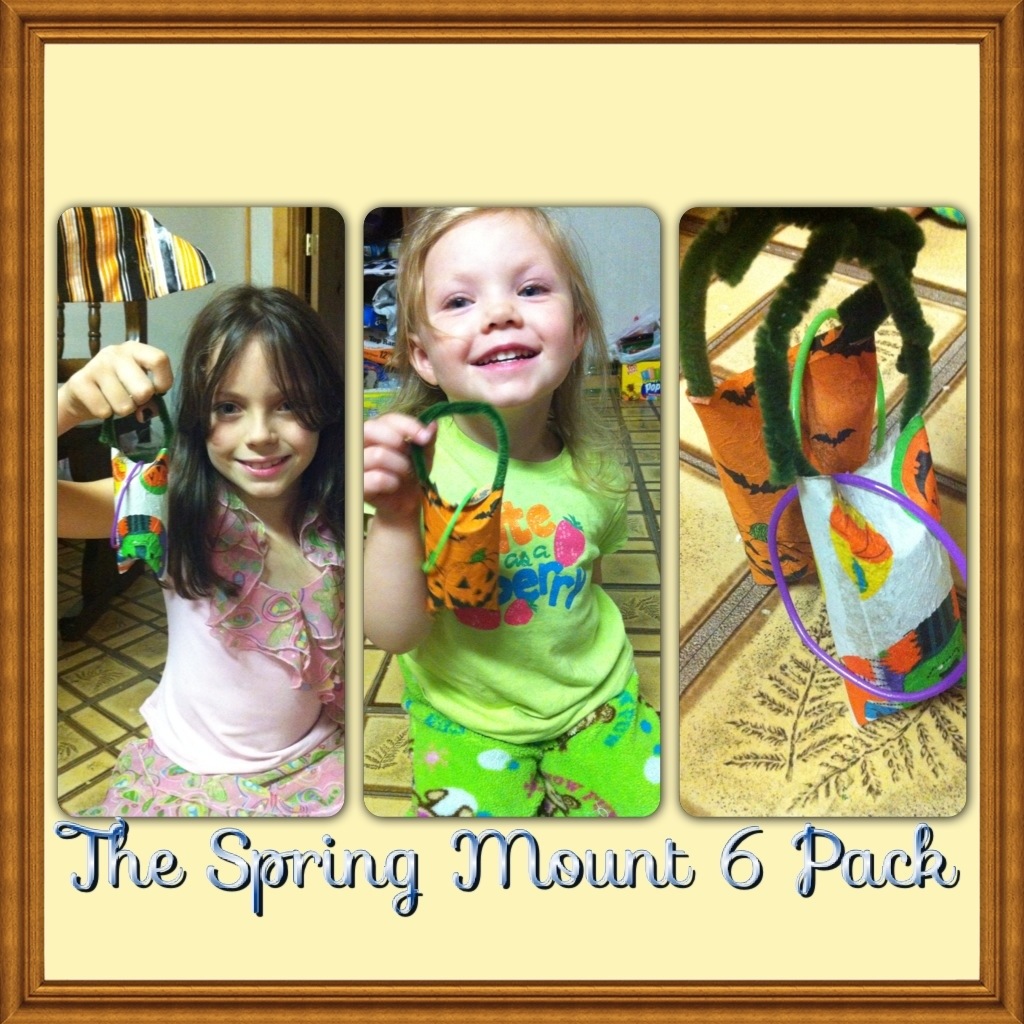 The goodie bags are now ready to hand out on Halloween night or to a classroom of 3rd graders, in my case.