Melting Snowman Cookies are whimsical cookies that are not only tasty, they are also easy to make. What a better way to welcome Winter than these cookies that resemble snowmen?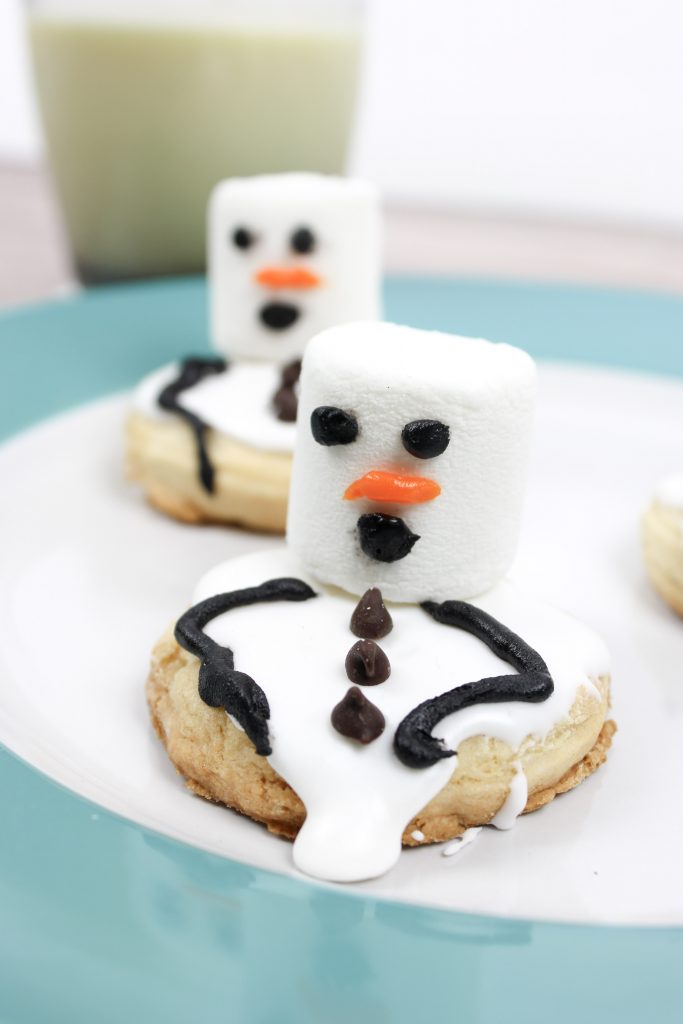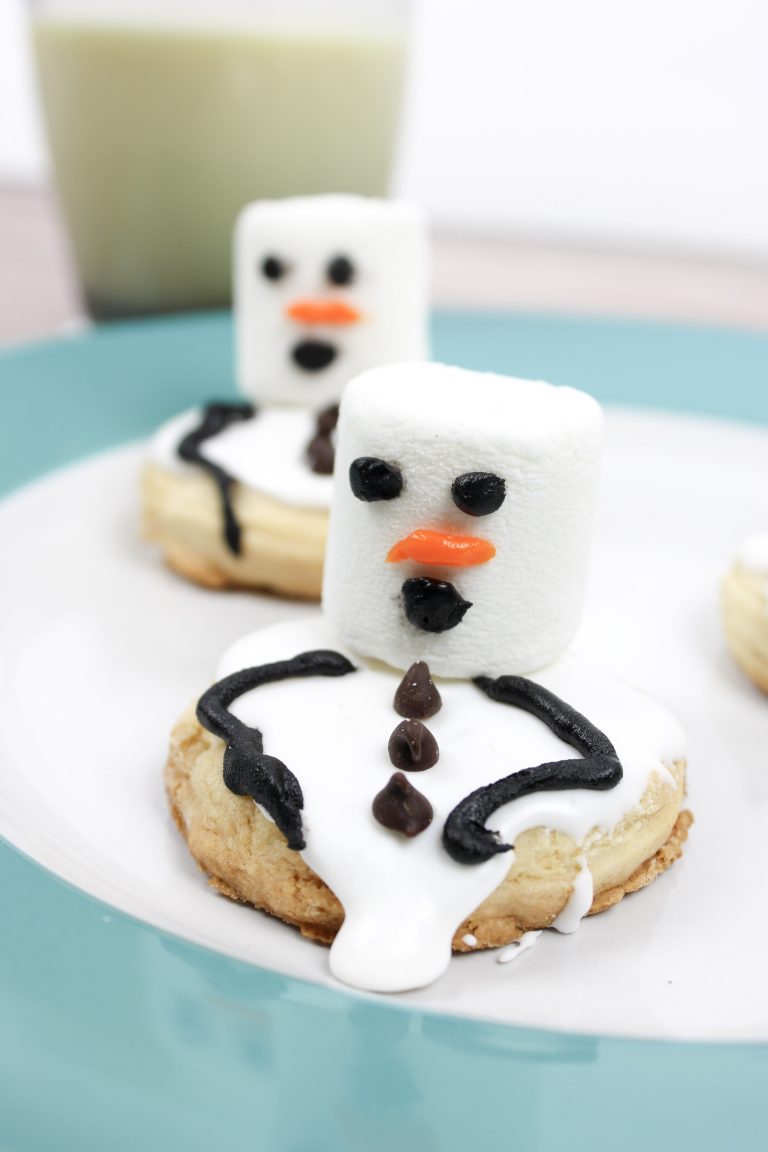 MELTING SNOWMAN COOKIES
One of the great things about making these cookies is that this is a kid-friendly recipe and the kids can get as creative as they'd like.
Teaching your kids at an early age to bake is not only a great way to create memories with them; it's also a fun way to teach them about math, science, patience, and telling time.
If you are looking for additional kid-friendly holiday recipes, I have a few that I think you might enjoy. Like for example, my Snowflake Cookies. This Dunkaroo Dip is another easy recipe that your kids can help make. Another family favorite recipe is my Reindeer Chow. This is definitely a recipe that the kids can help make.
Before you get started on this recipe, here are a few tips and suggestions.
DO I HAVE TO USE THE WHITE COOKIE ICING OR CAN I MAKE MY OWN?
That is totally up to you. If you have a white royal icing recipe that you prefer to use, that is totally fine.
WHAT IS THE PROPER WAY TO MEASURE FLOUR ACCURATELY?
I am so glad you asked! So many times recipes fail due to the flour being measured incorrectly.
The proper way to measure out flour is to scoop the flour into the measuring cup by spoonful's and then level it off with a knife. If you just dip the measuring cup into the flour and dump it into your recipe, your actual measurement will be wrong.
WHAT INGRDIENTS ARE NEEDED TO MAKE THIS HOLIDAY COOKIE RECIPE?
All-purpose flour – many cookie recipes require this particular ingredient
Baking powder – this ingredient is used to insure your recipe rises
Salt – this enhances the flavor of the recipe
Unsalted butter – it is so very important to use UNSALTED when baking
Sugar – of course all sugar cookies need sugar
Egg – a key binding ingredient
Milk – to thin the frosting
Marshmallows – these must be large for the snowmen
Decorating frosting – for the frosting
Icing – to resemble the melted snow
Chocolate chips – for the buttons of course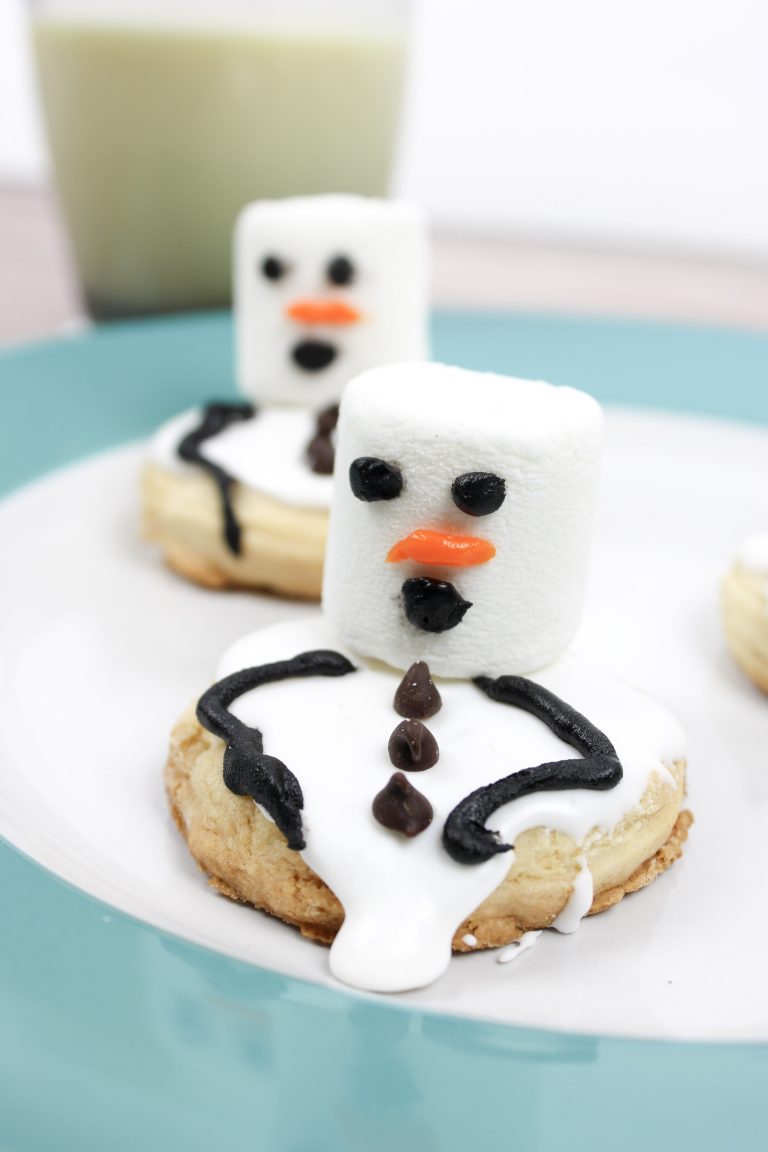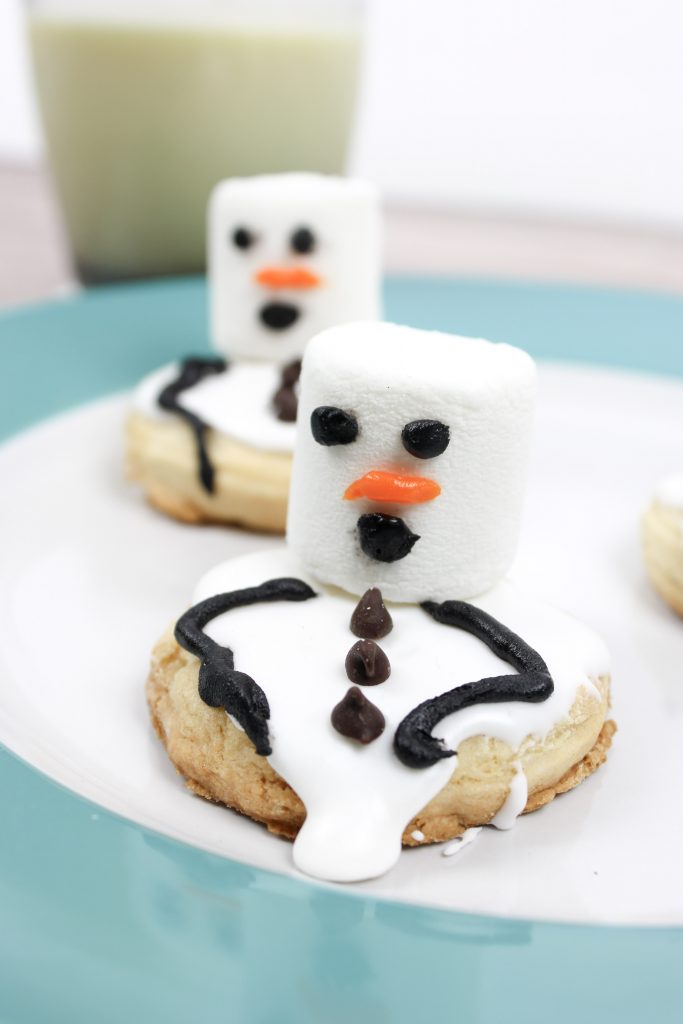 READY TO MAKE THIS MELTING SNOWMAN COOKIE RECIPE?
To get the full ingredients and instructions; print off the printable recipe card below. The in-process photos are below for your reference.
Directions
Preheat the oven to 375.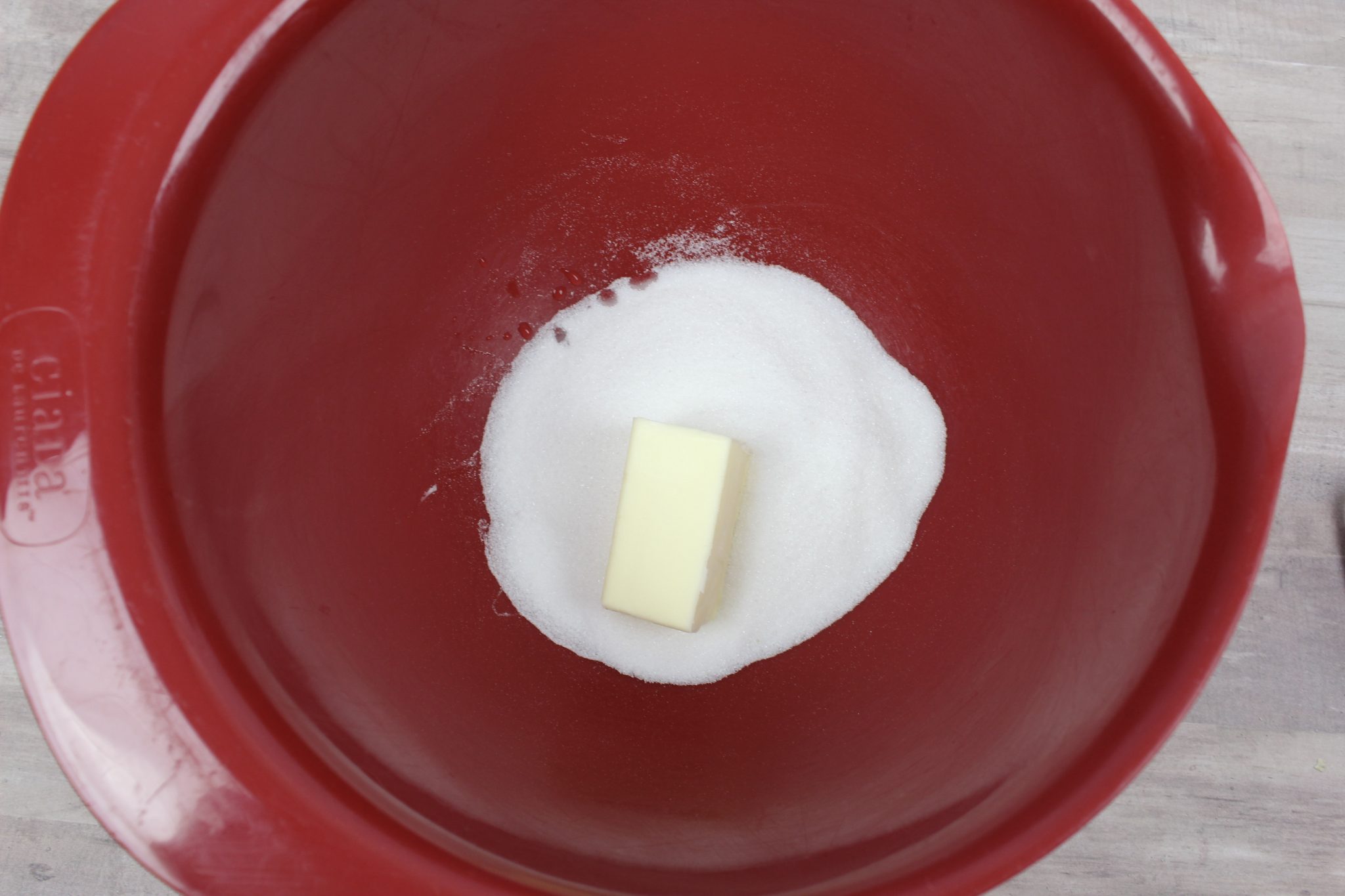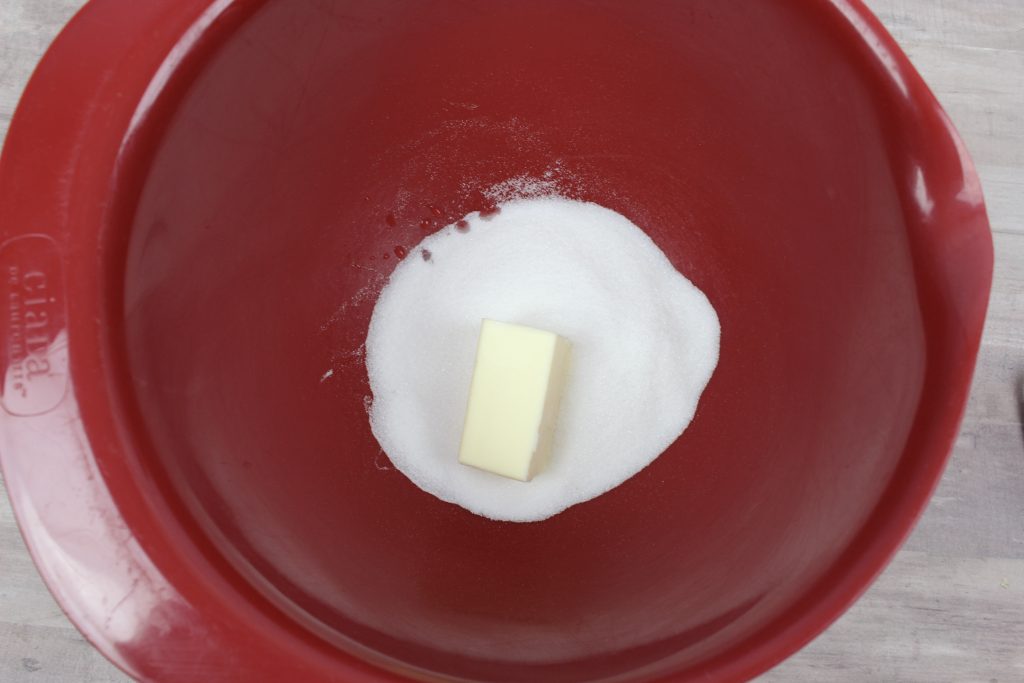 Add the salt, flour, and baking powder into a large mixing bowl.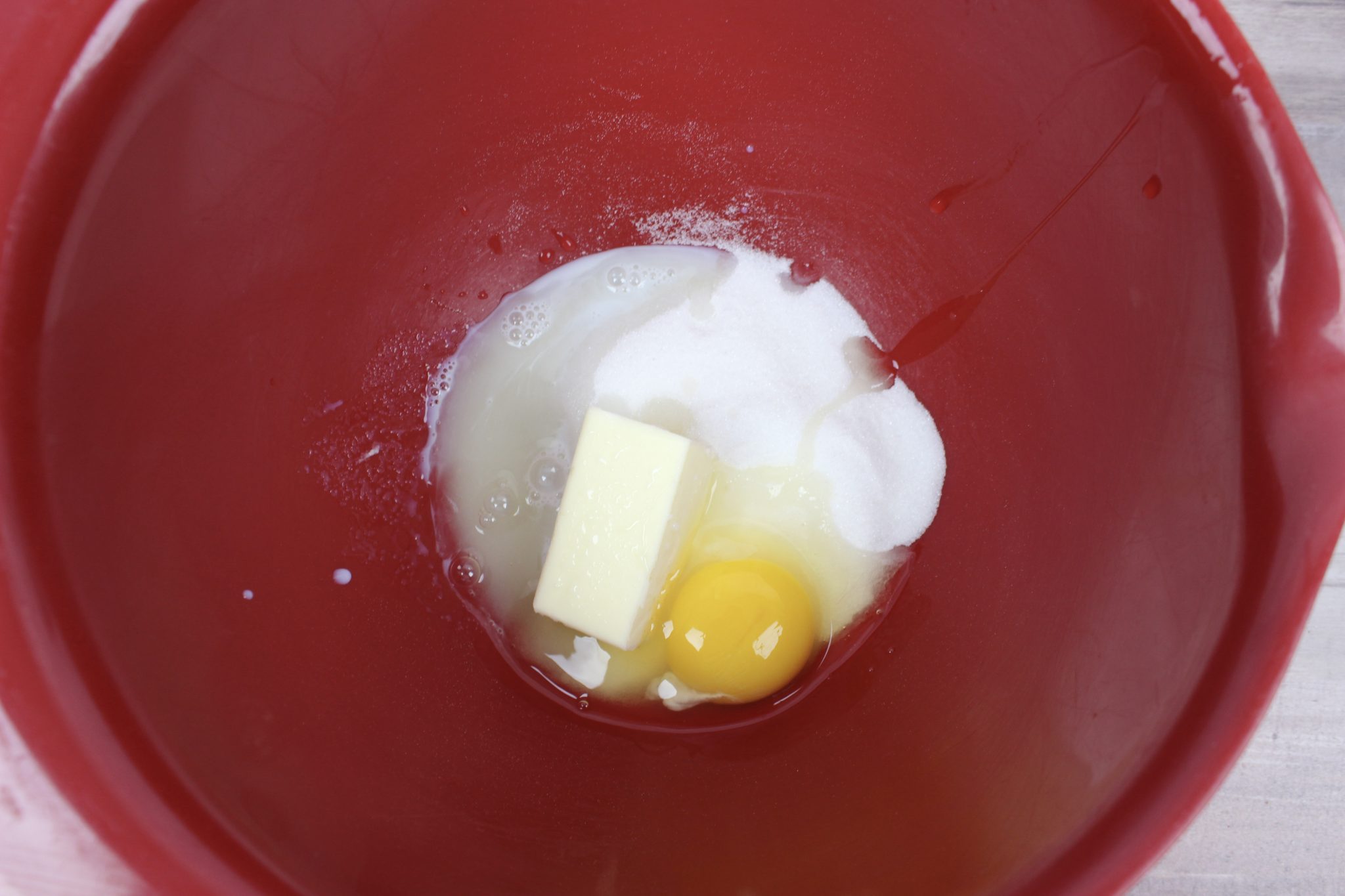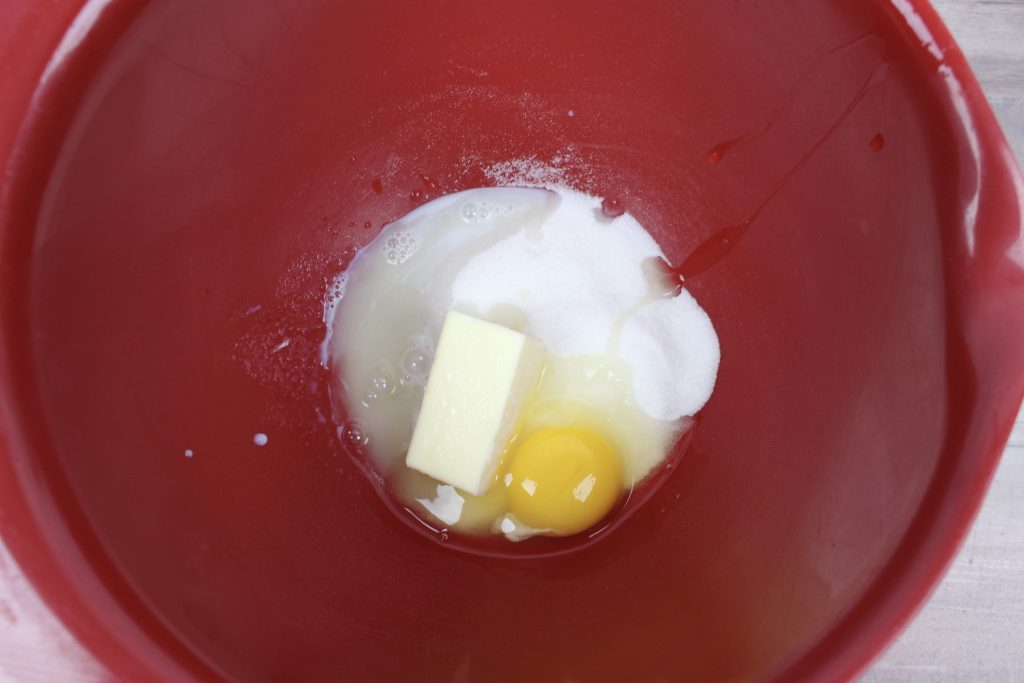 Combine the sugar and the butter in a different bowl and use a standing mixer or a mixer that is handheld. Then slowly incorporate the milk and the egg.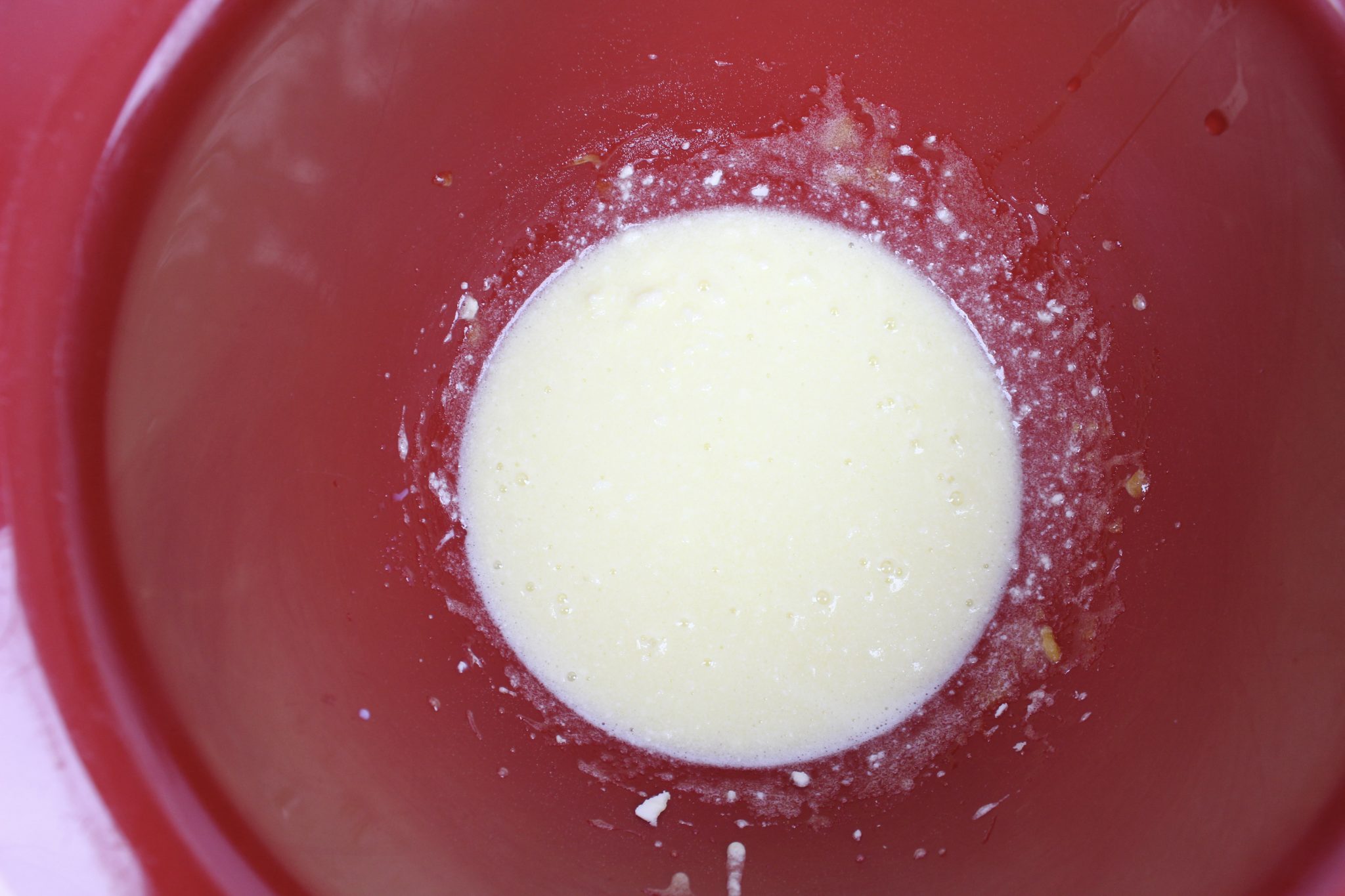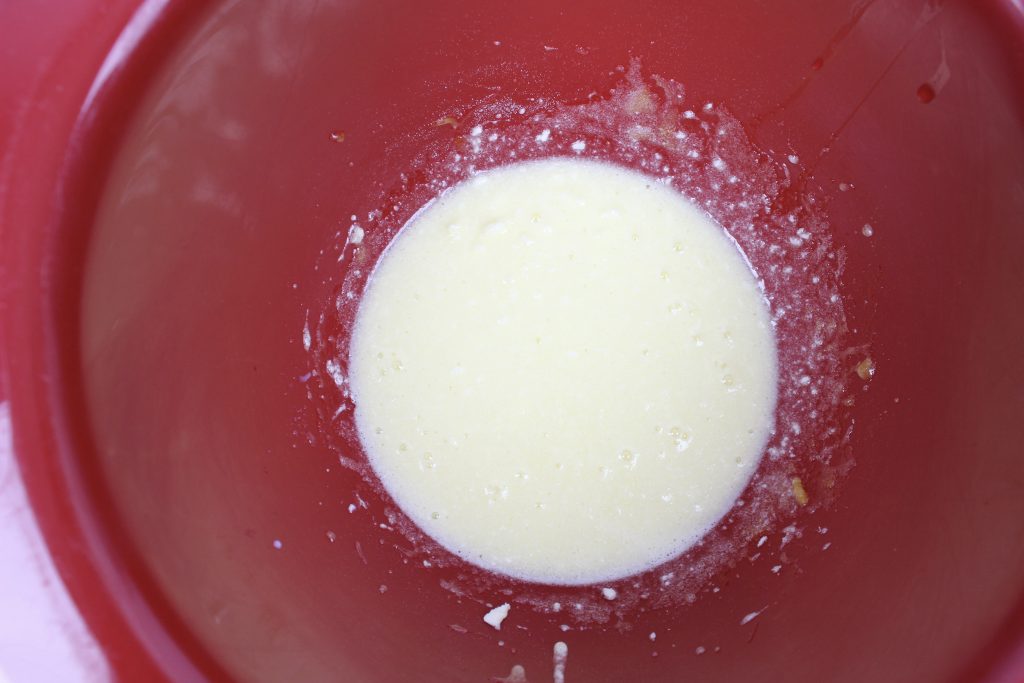 Next, now, before you do this step, turn OFF the mixer so you aren't cleaning more of your kitchen than you want to. Now, turn the mixer on LOW and slowly add in your flour and combine the ingredients together.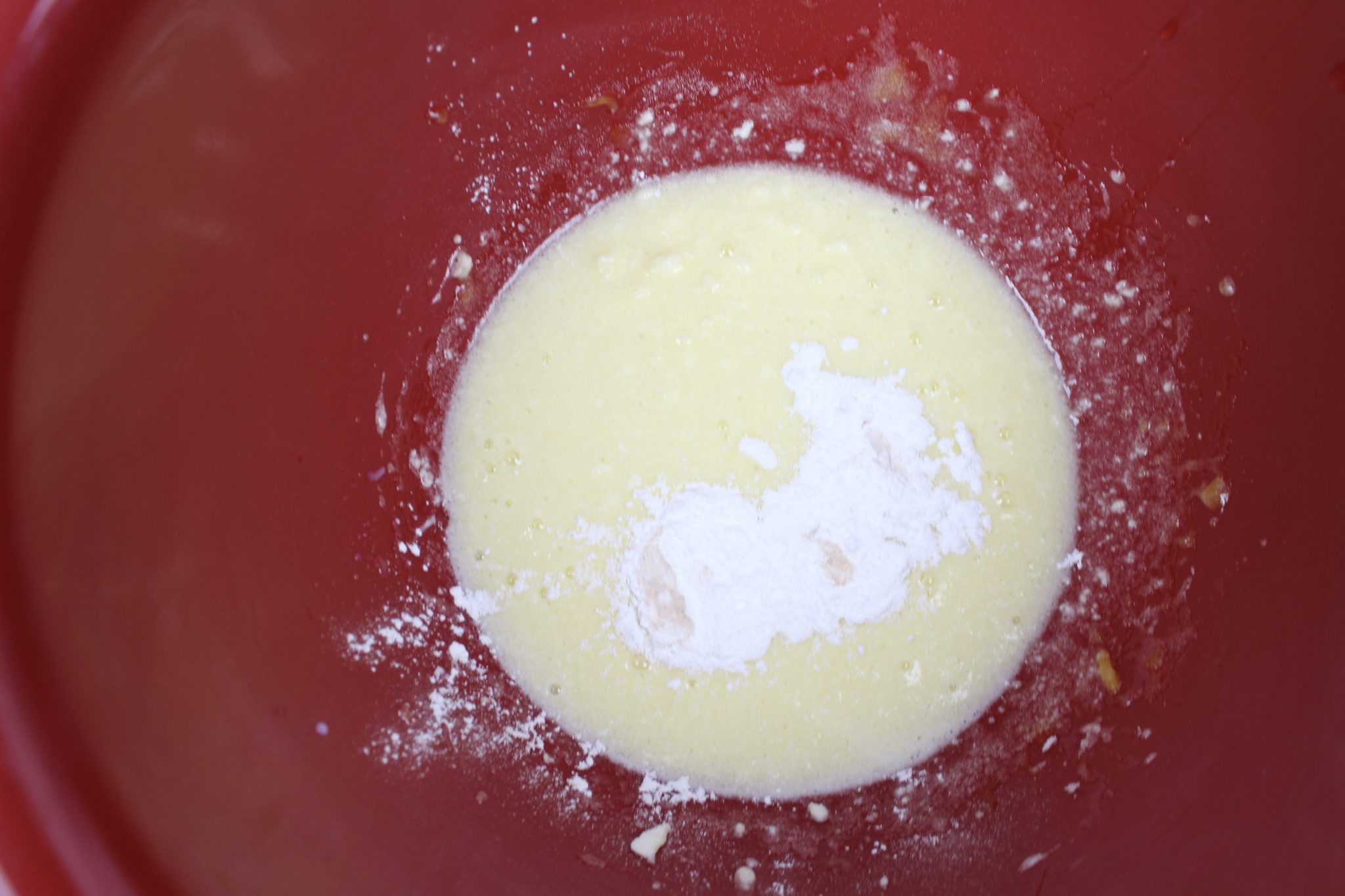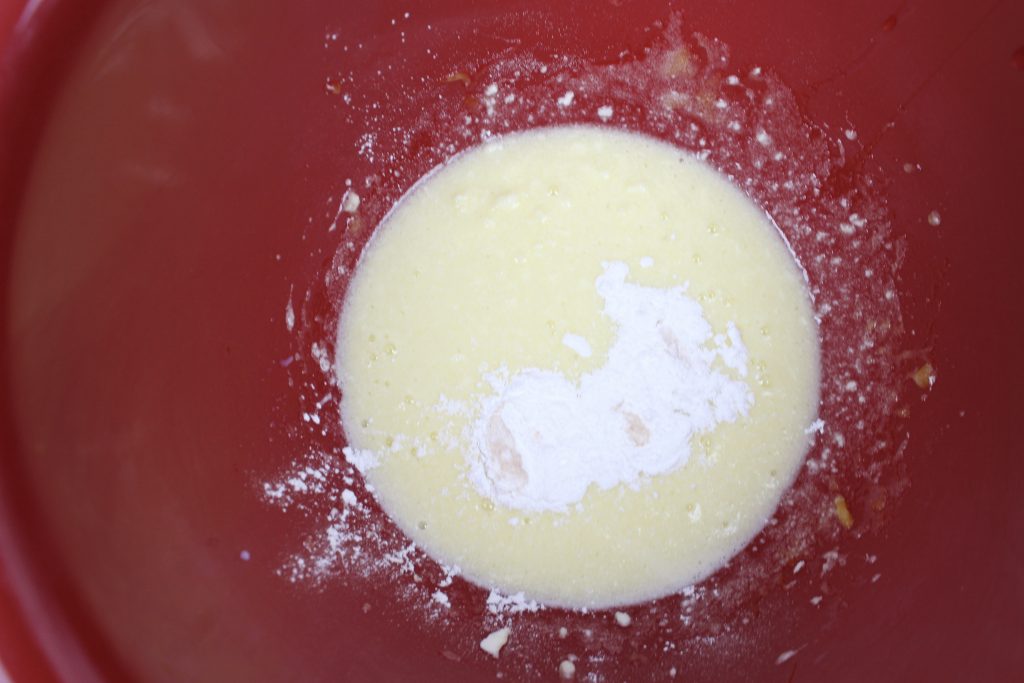 Lay out a piece of plastic wrap and place the cookie dough in the middle and wrap it up.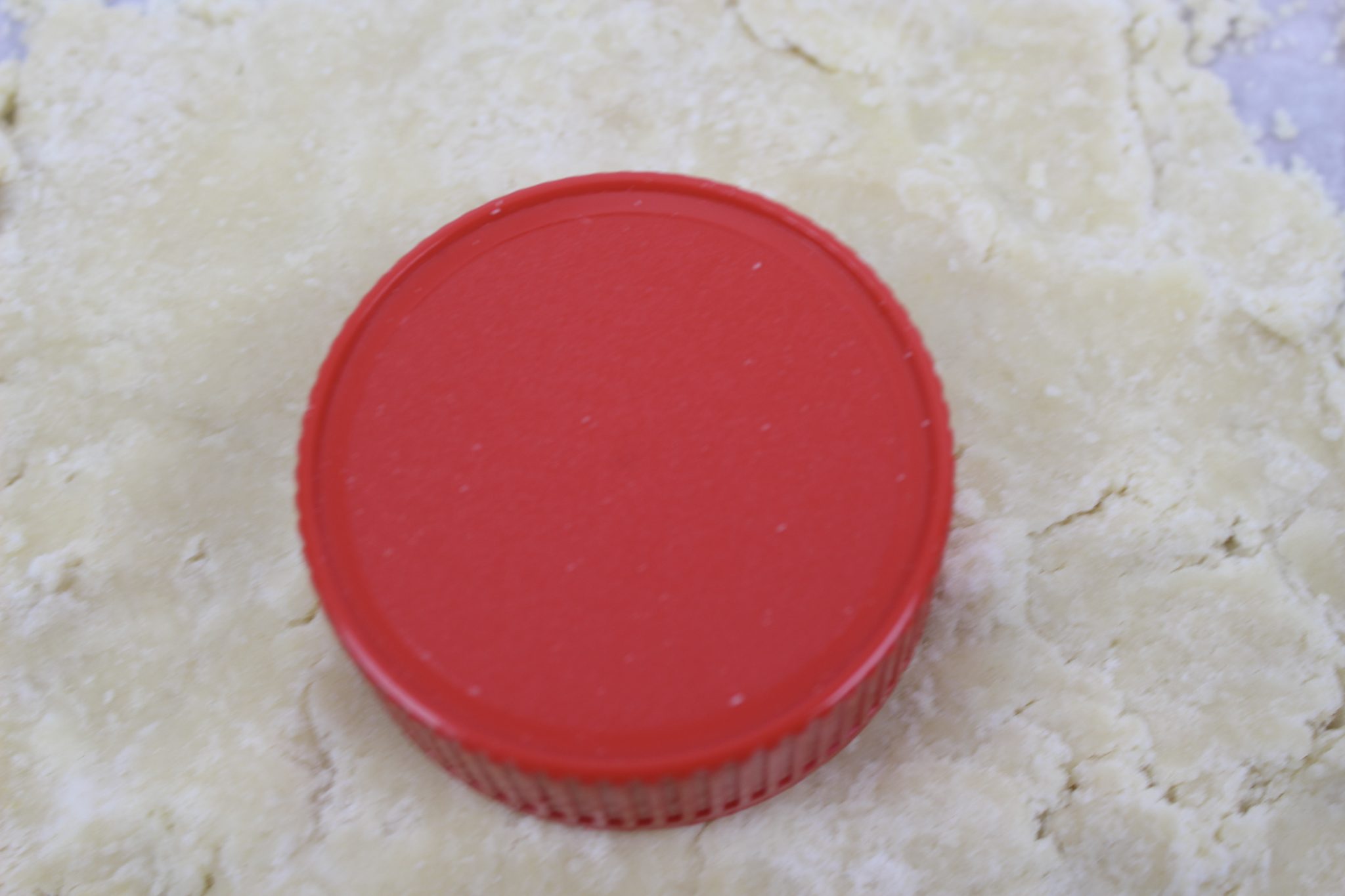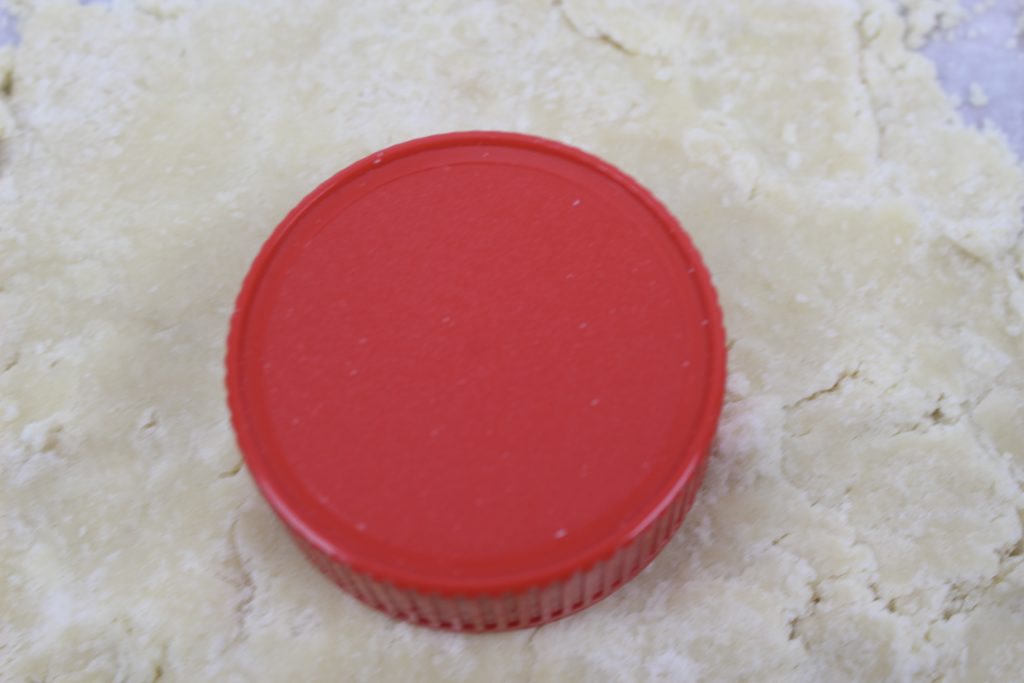 Then use a circle cookie cutter that is small to cut out the circles. Place in the refrigerator until the dough is chilled which should be around 2 hours.
Prepare a large kitchen work surface with flour or powdered sugar. Then place your dough on the surface and start to roll it out.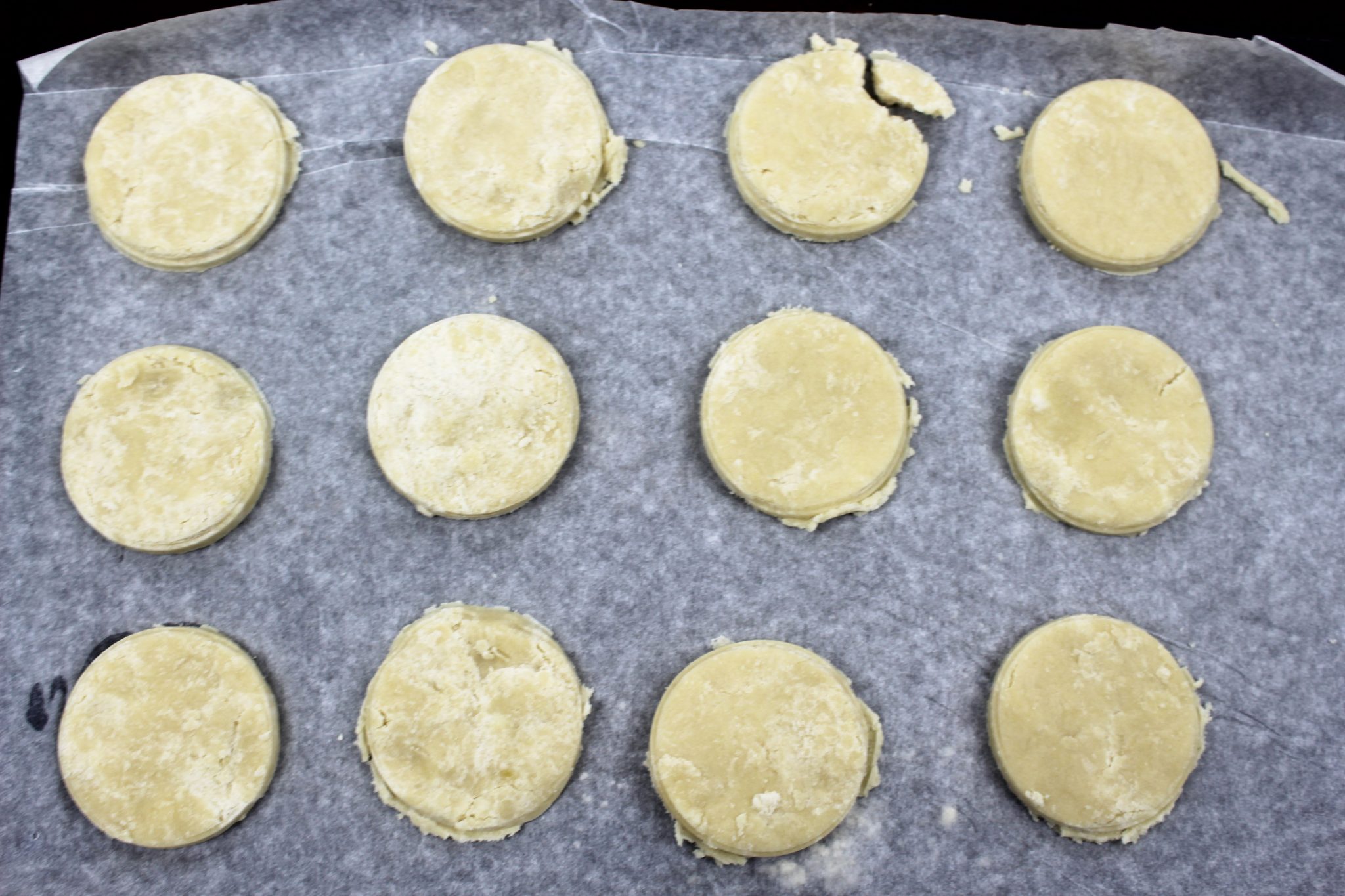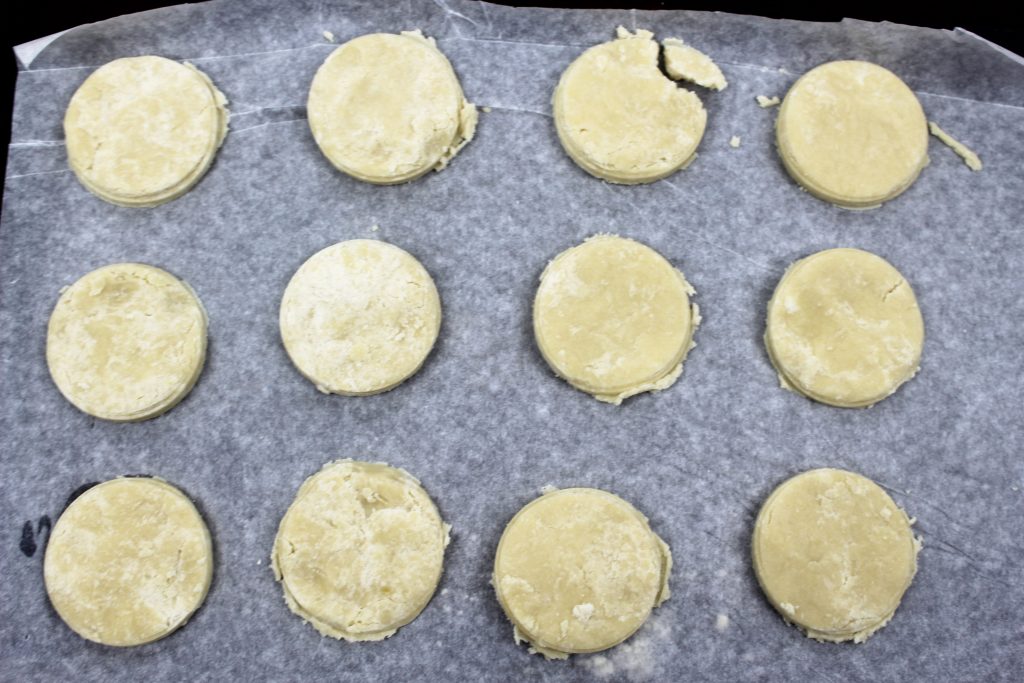 Put the dough on a prepared cookie sheet and place it in the oven. Set your timer for 5 minutes and let the cookies bake. Then turn the pan around and this time let the cookies bake for 5 more minutes.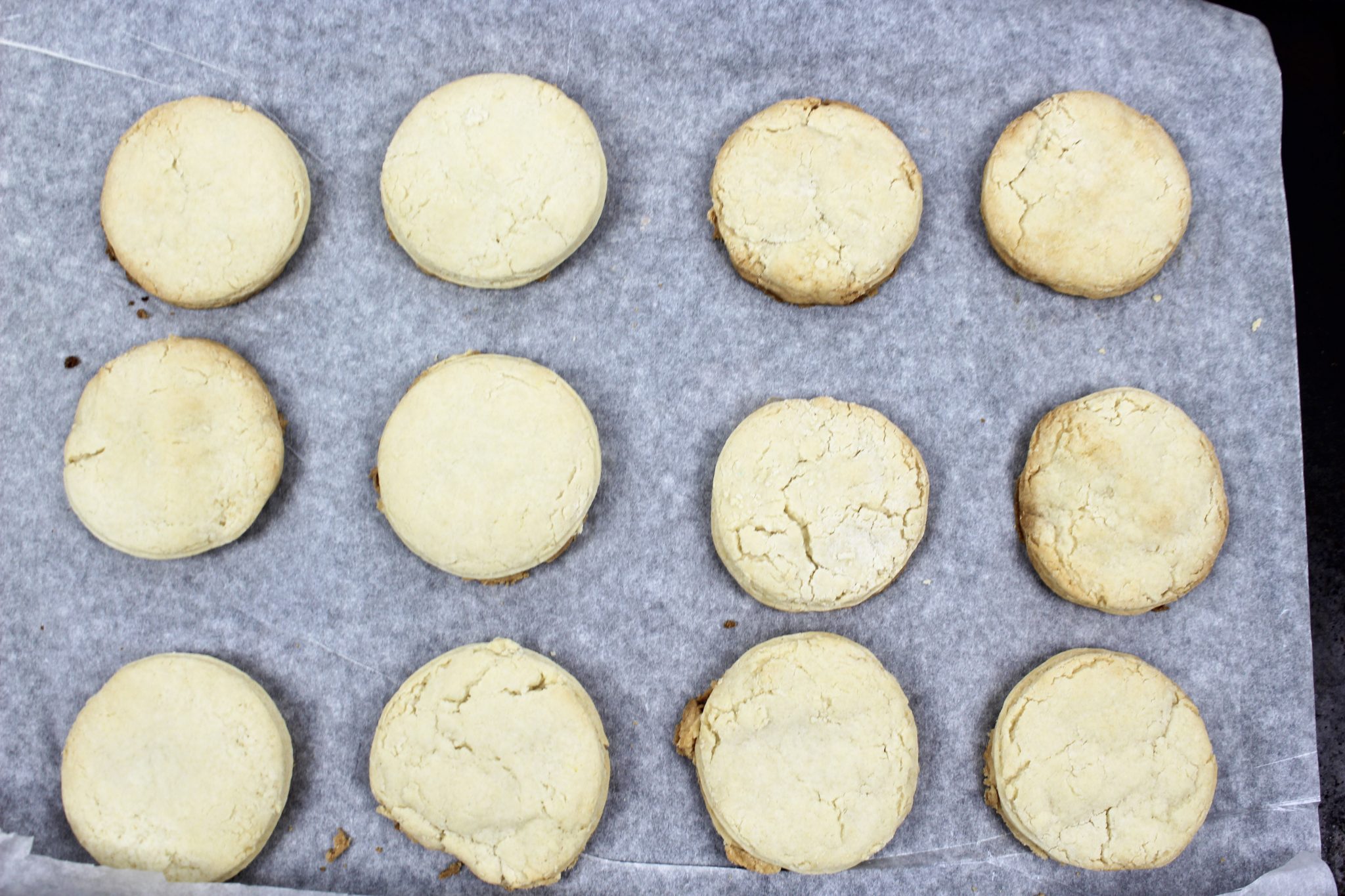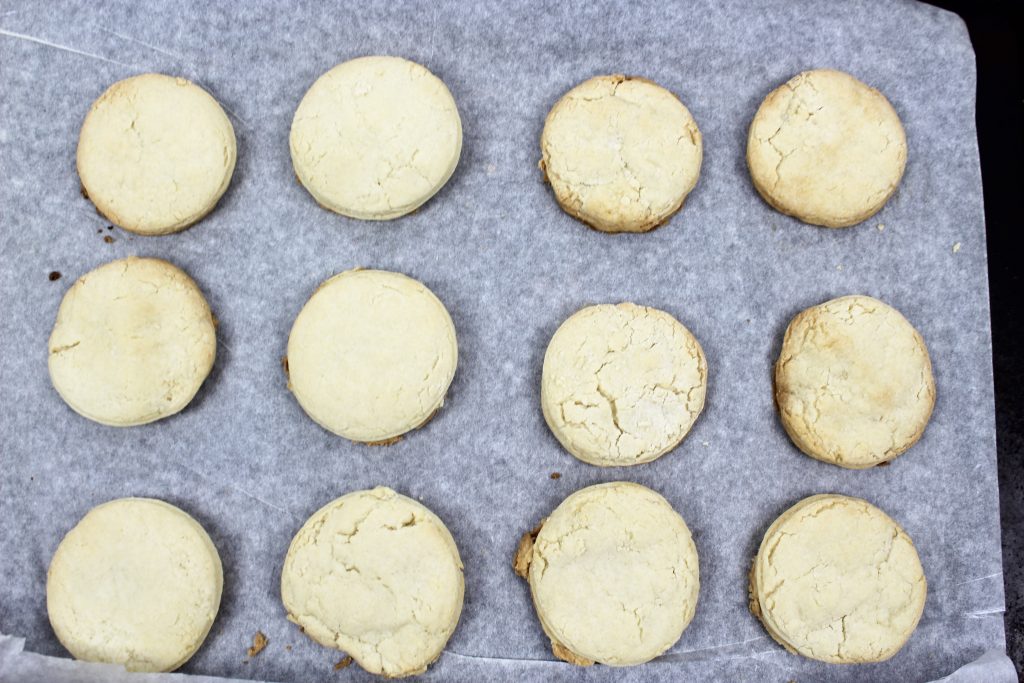 Remove from the oven and let cool.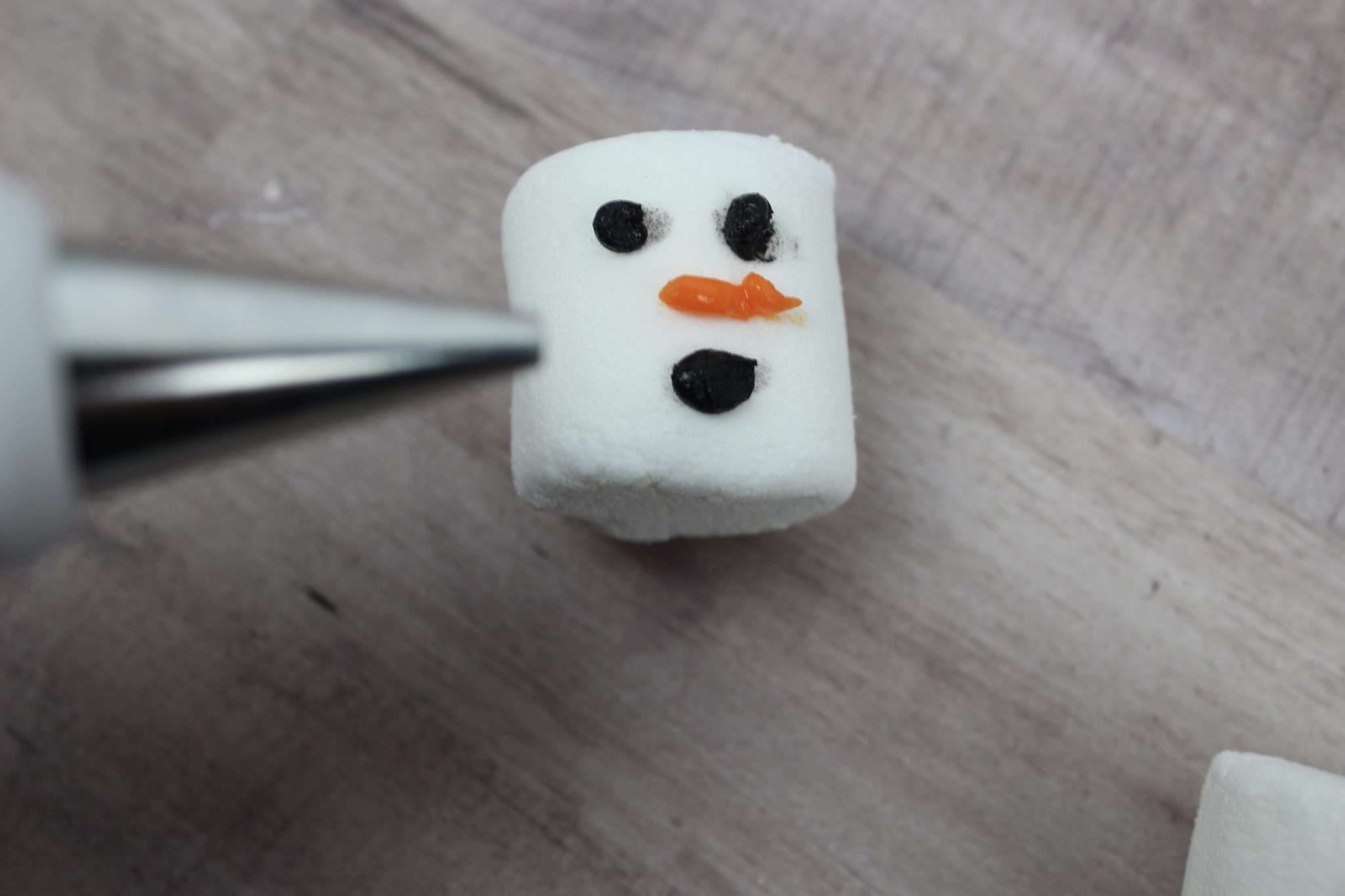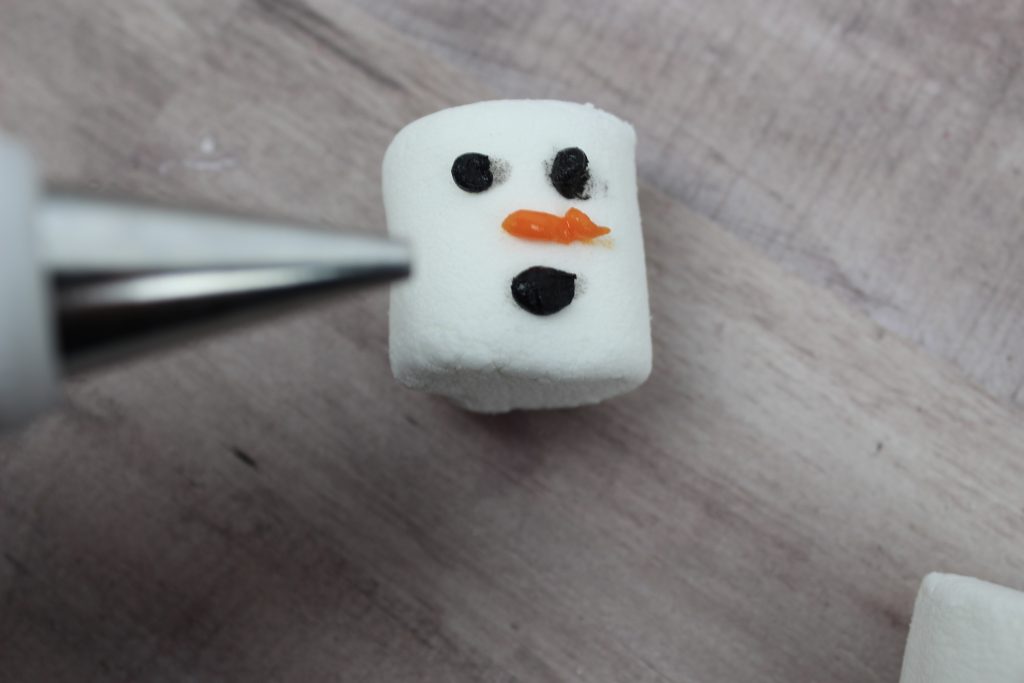 Once the cookies have cooled, take the black frosting and on one of the large marshmallows, make the mouth and two eyes. Then make a carrot nose using the orange frosting.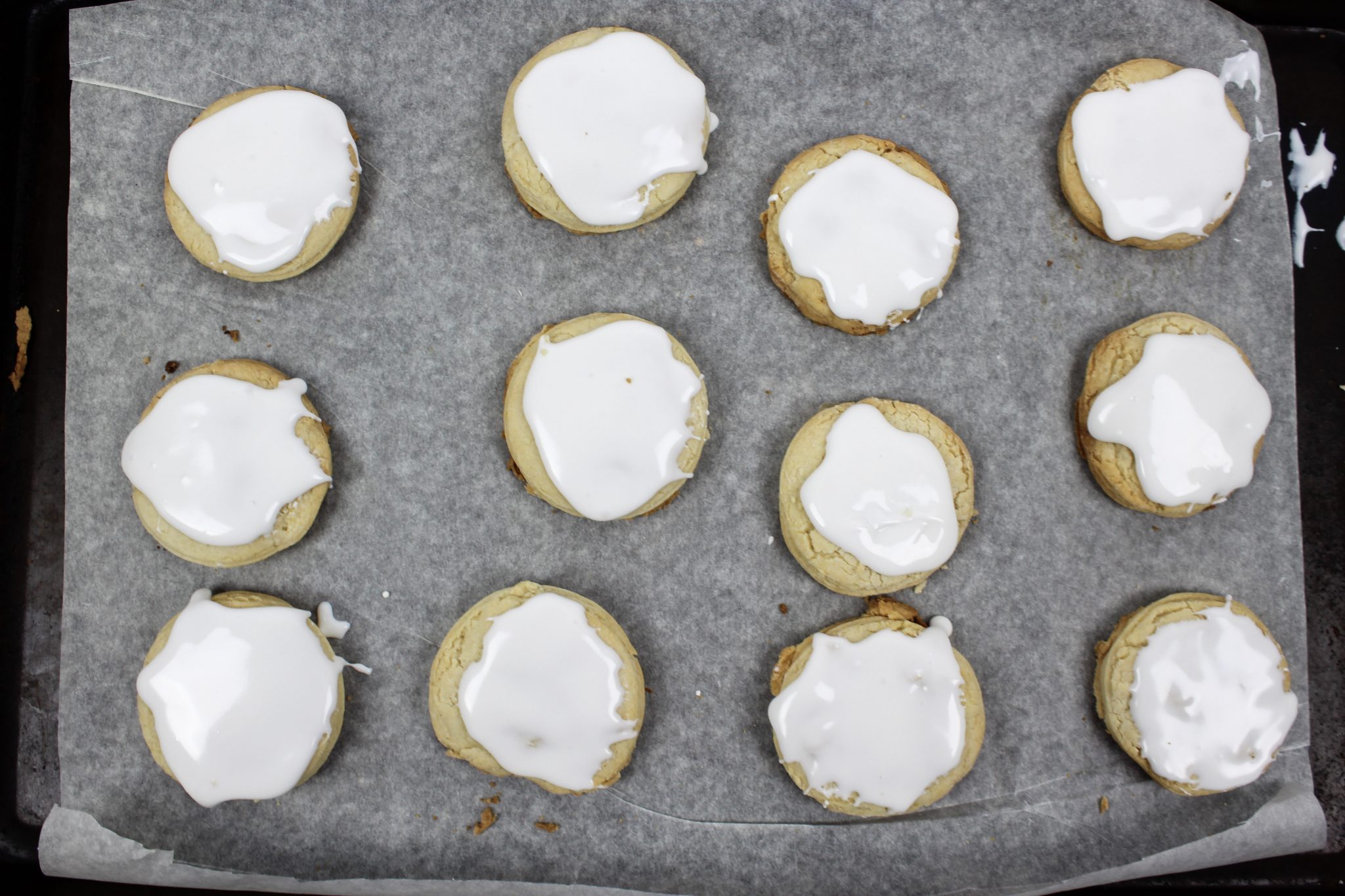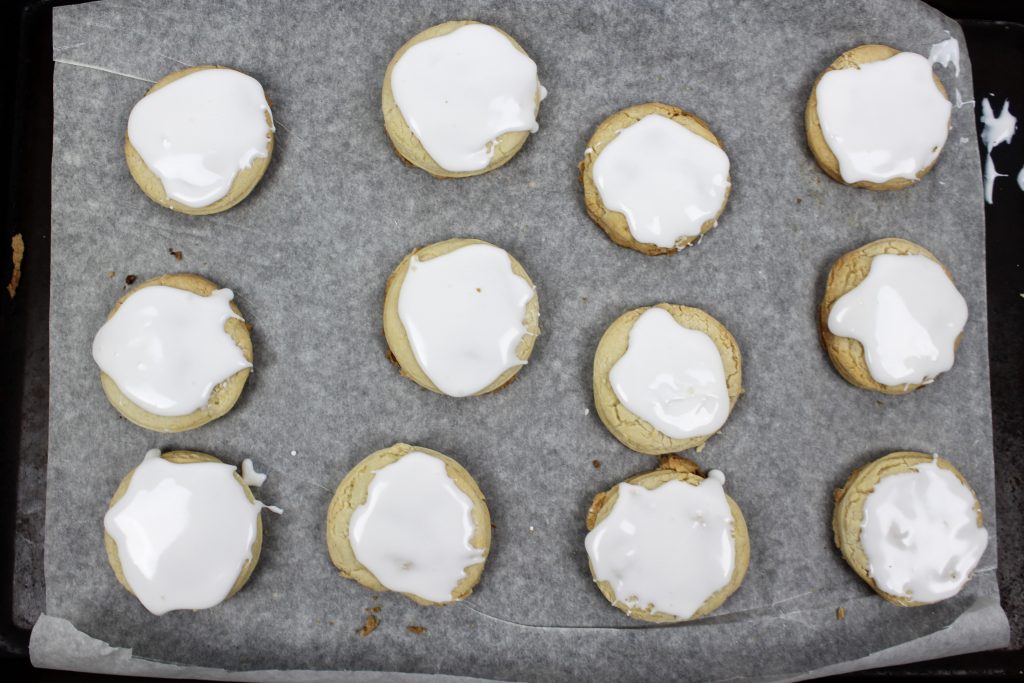 Then ice the top of the cookies with the icing made by Wilton. Then add a marshmallow on the top before it sets.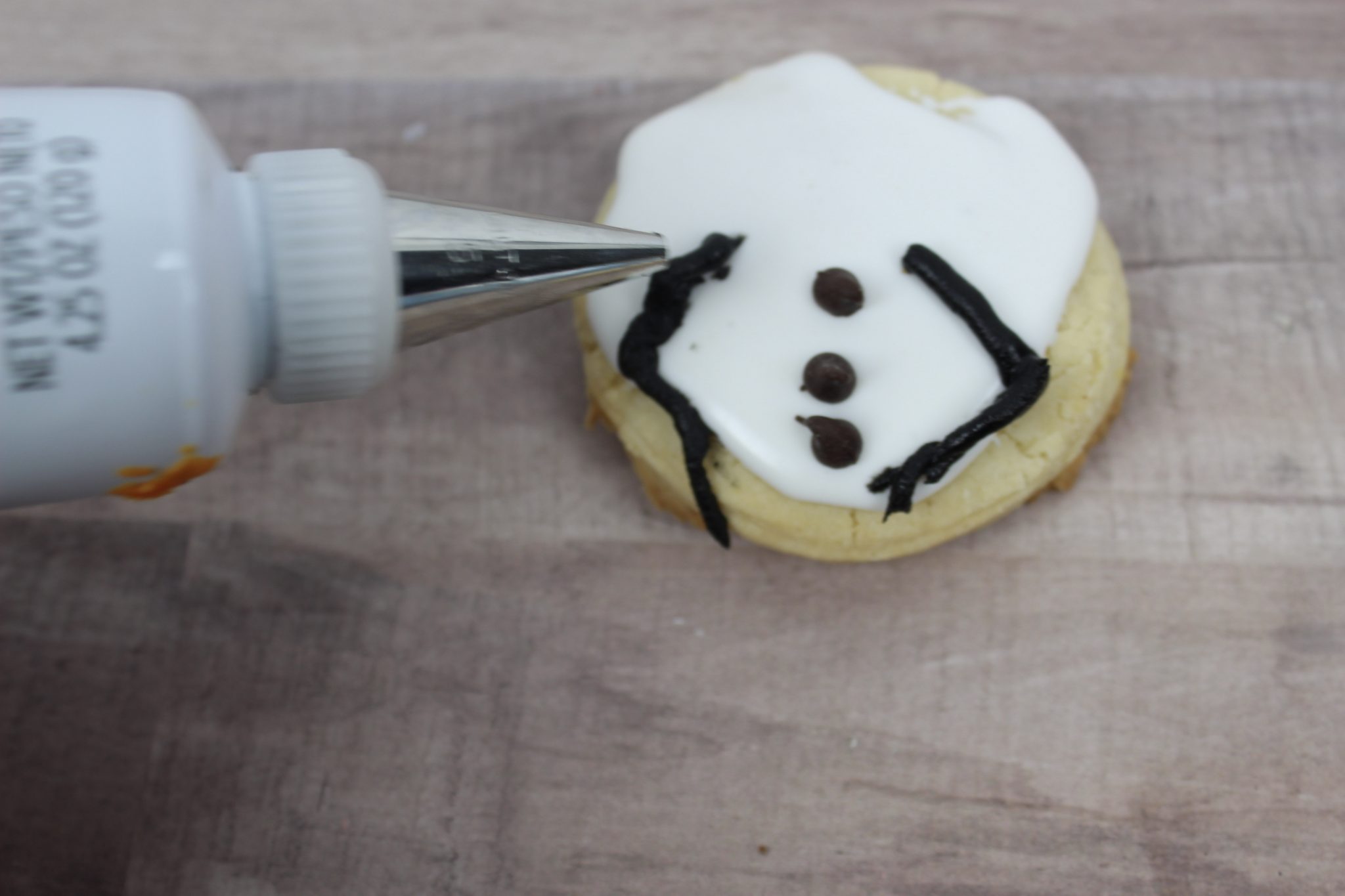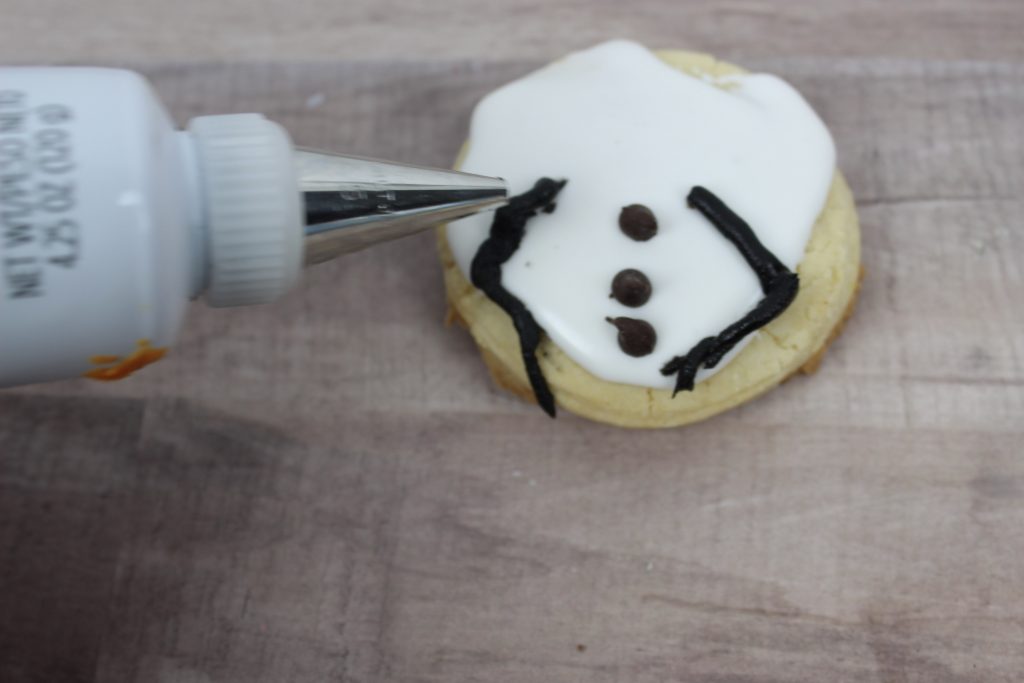 Then draw two arms below the head and make the buttons of our the mini chips.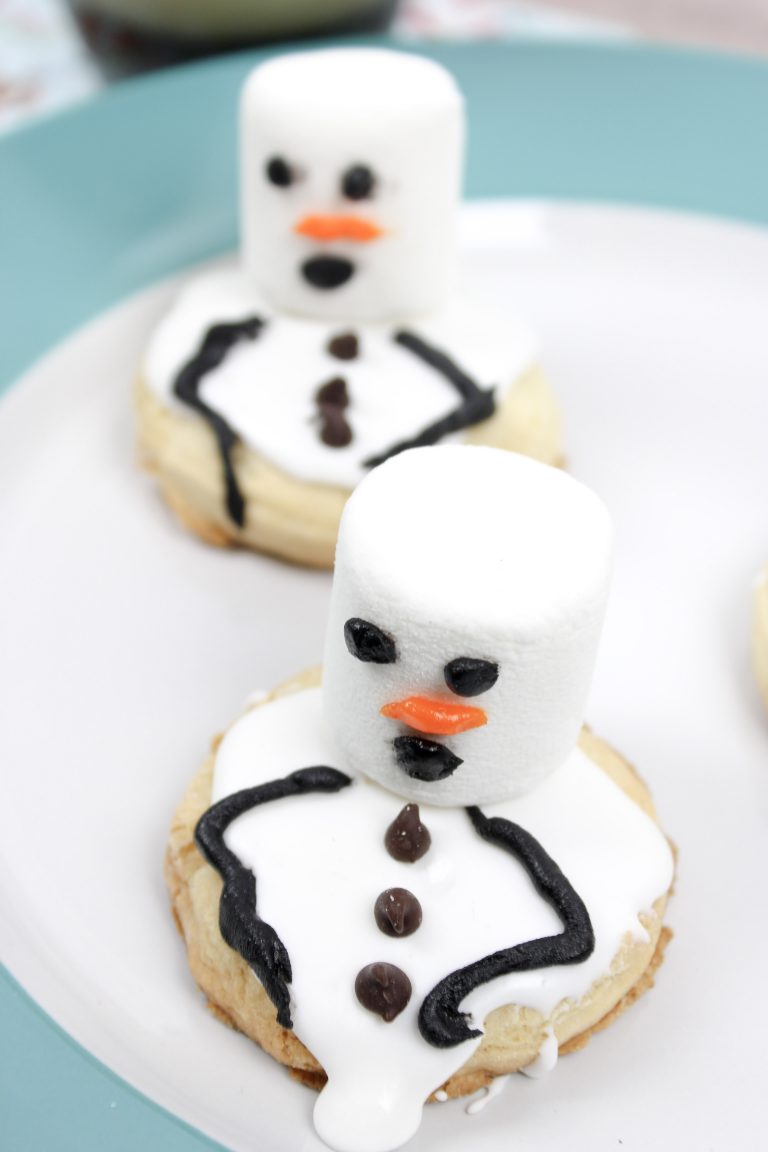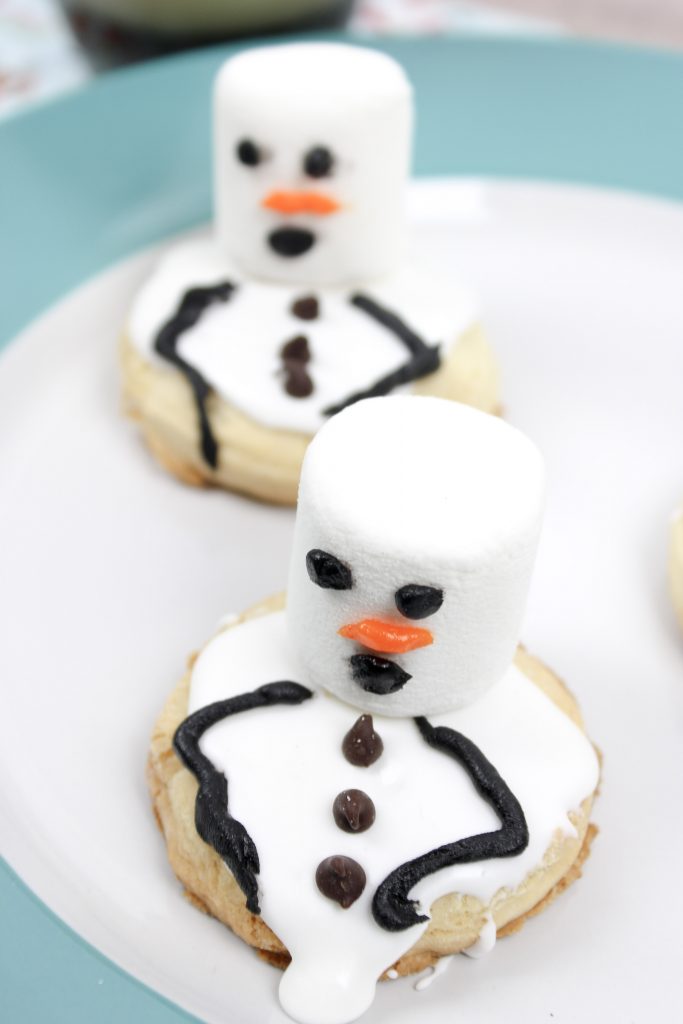 MORE COOKIE RECIPES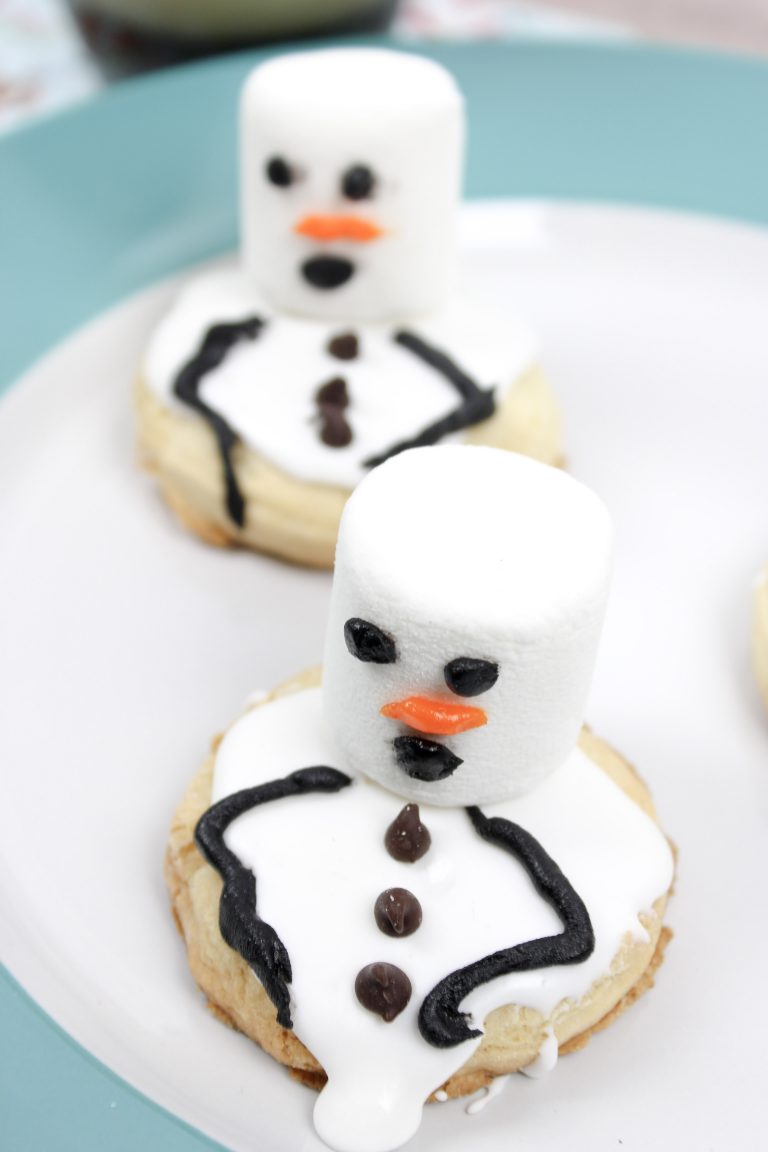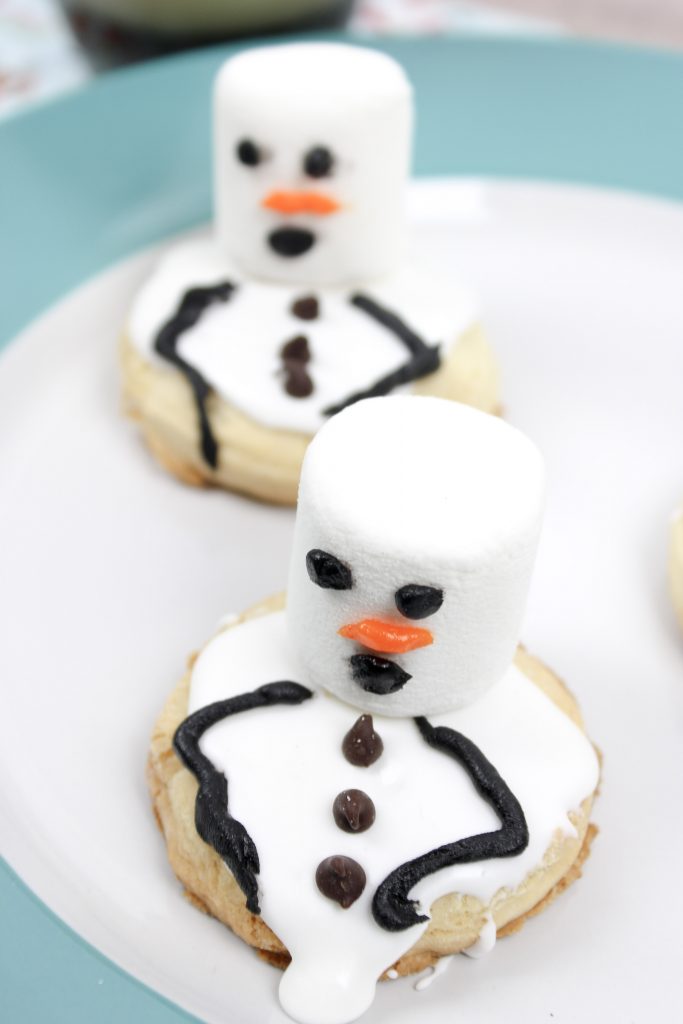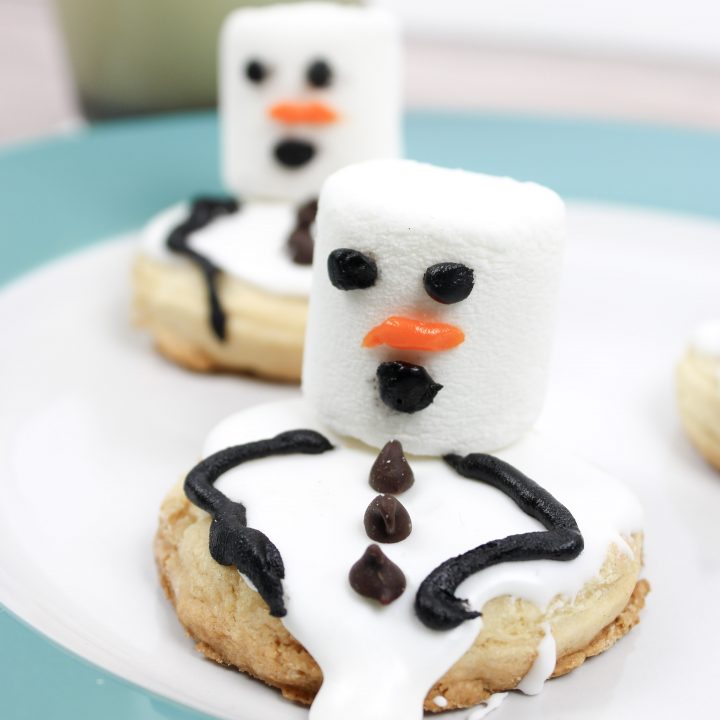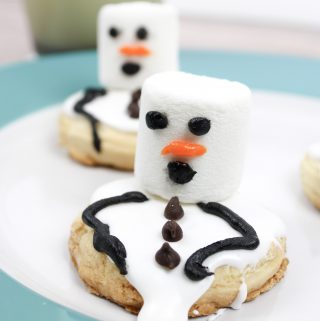 Melting Snowman Cookies
Melting Snowman Cookies are whimsical cookies that are not only tasty, they are also easy to make. What a better way to welcome Winter than these cookies that resemble snowmen?
Directions
In a large mixing bowl, stir together the flour, baking powder and salt. 

In a separate mixing bowl, use a hand mixer to combine the butter and sugar. Add the egg and milk and mix until completely combined. Slowly add in the flour mixture and mix on low until mixed together.

Wrap the dough in saran wrap and refrigerate for 2 hours.

Sprinkle a large surface with flour or powdered sugar. Place dough on top and roll flat with a rolling pin. Use a small circle cookie cutter to cut out your cookies

Place on a greased baking sheet and bake for 5 minutes. Rotate pan and bake for another 5 minutes

Remove from oven and let cool.

On a large marshmallow, use the black decorating frosting to make two eyes and a mouth. Use the orange decorating frosting to make a carrot nose

Use the white Wilton cookie icing to ice the top of the cookies

Before it hardens, add the large marshmallow on top

Use the black decorating frosting to draw two arms below the head and add 3 mini chocolate chips for buttons