If you have kids, you have toys. Finding toys that they love to play with over and over again may be a
challenge, but Hasbro Toys has got you covered. I was able to try out a couple of toys and my kids sure had fun in the process.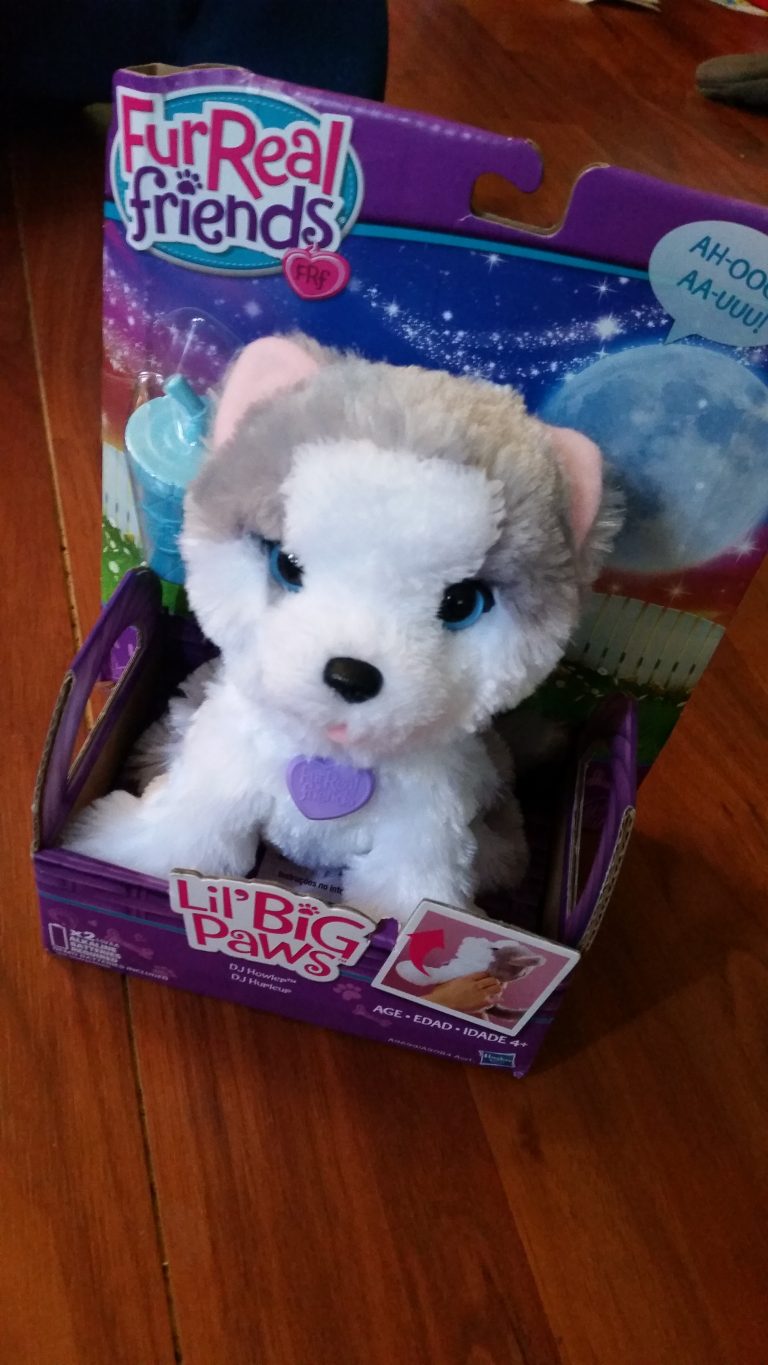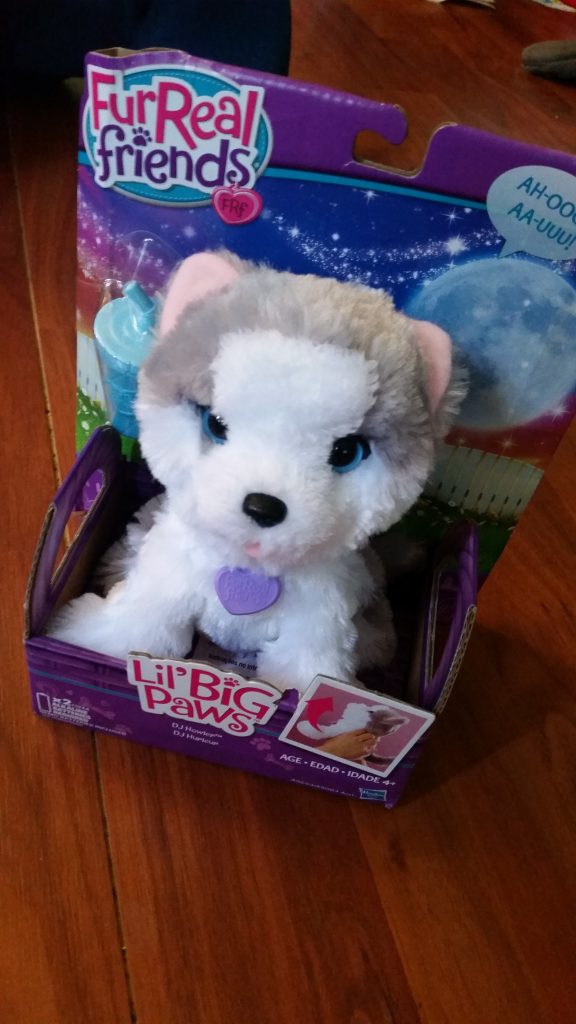 The first toy I got was a FURREAL FRIENDS LI'L BIG PAWS DJ HOWLER PET (ages 4+). This plush toy responds to your child when they squeeze its tummy. My 5 year old got a kick out of the cute puppy sounds that the plush toy makes. The Furreal Friend Pet moves her head back, barks, and even howls. If your child is begging you for a real dog, you can compromise and get a Furreal Friend.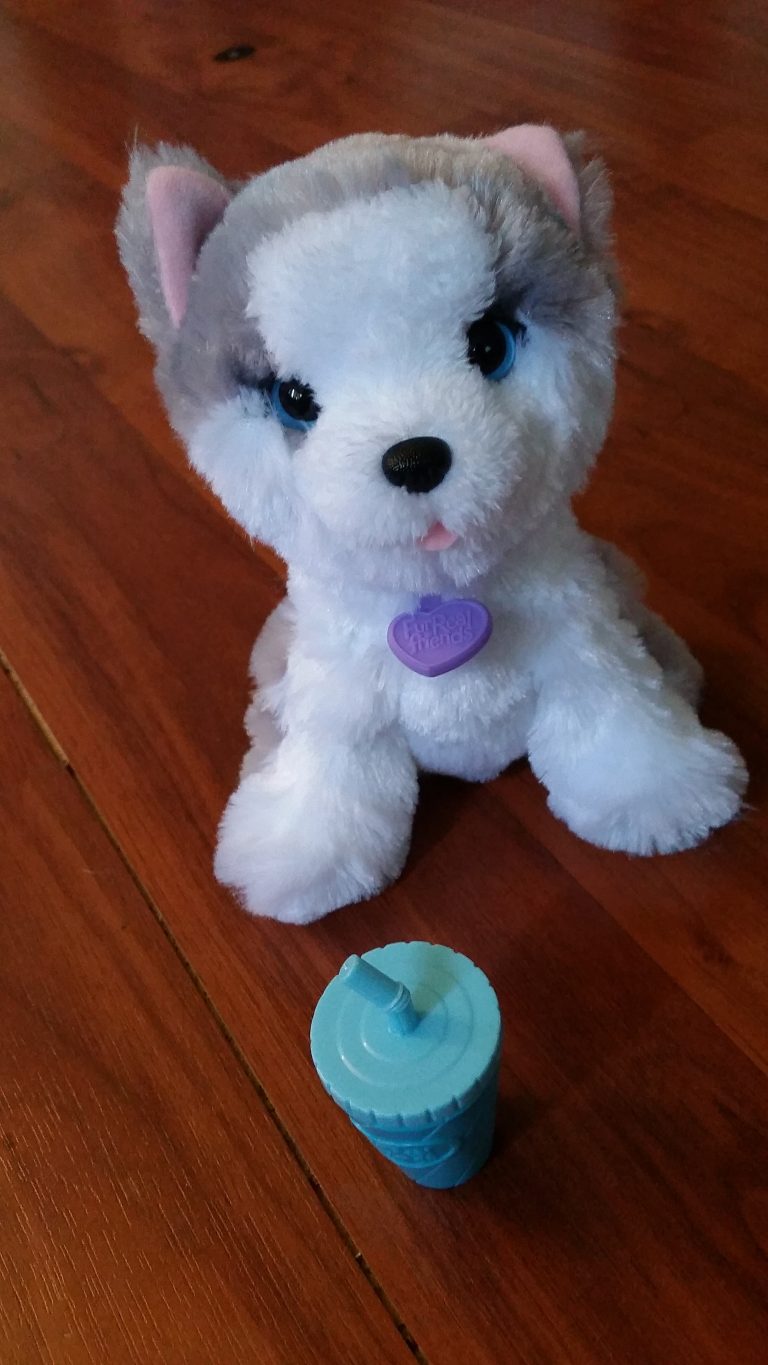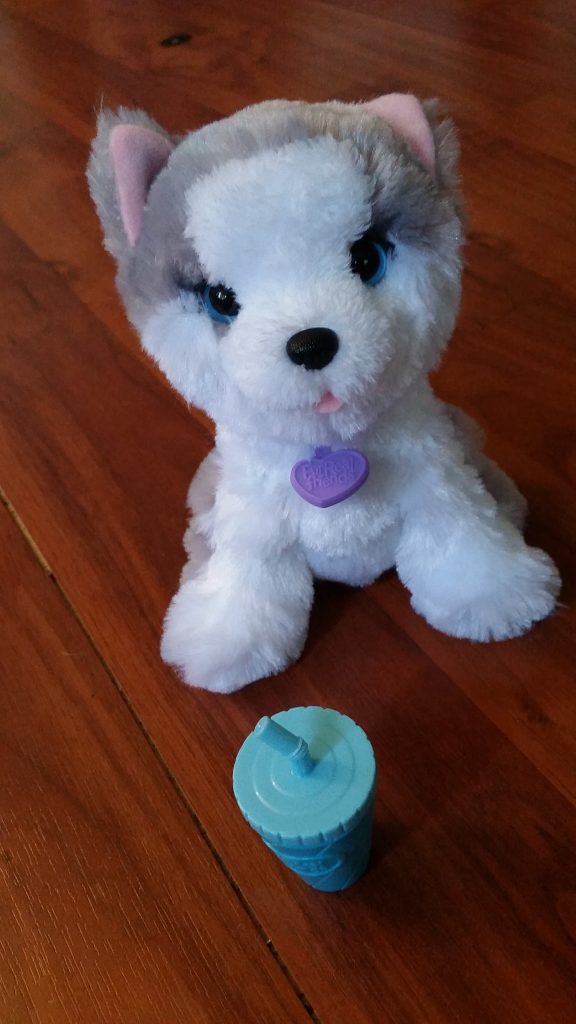 My child carried DJ Howler everywhere. My five year old even got to give DJ Howler a drink. This pet comes with her own cup. The cup comes with a straw and makes real drinking sounds. My child just giggled and laughed when the puppy was 'drinking'.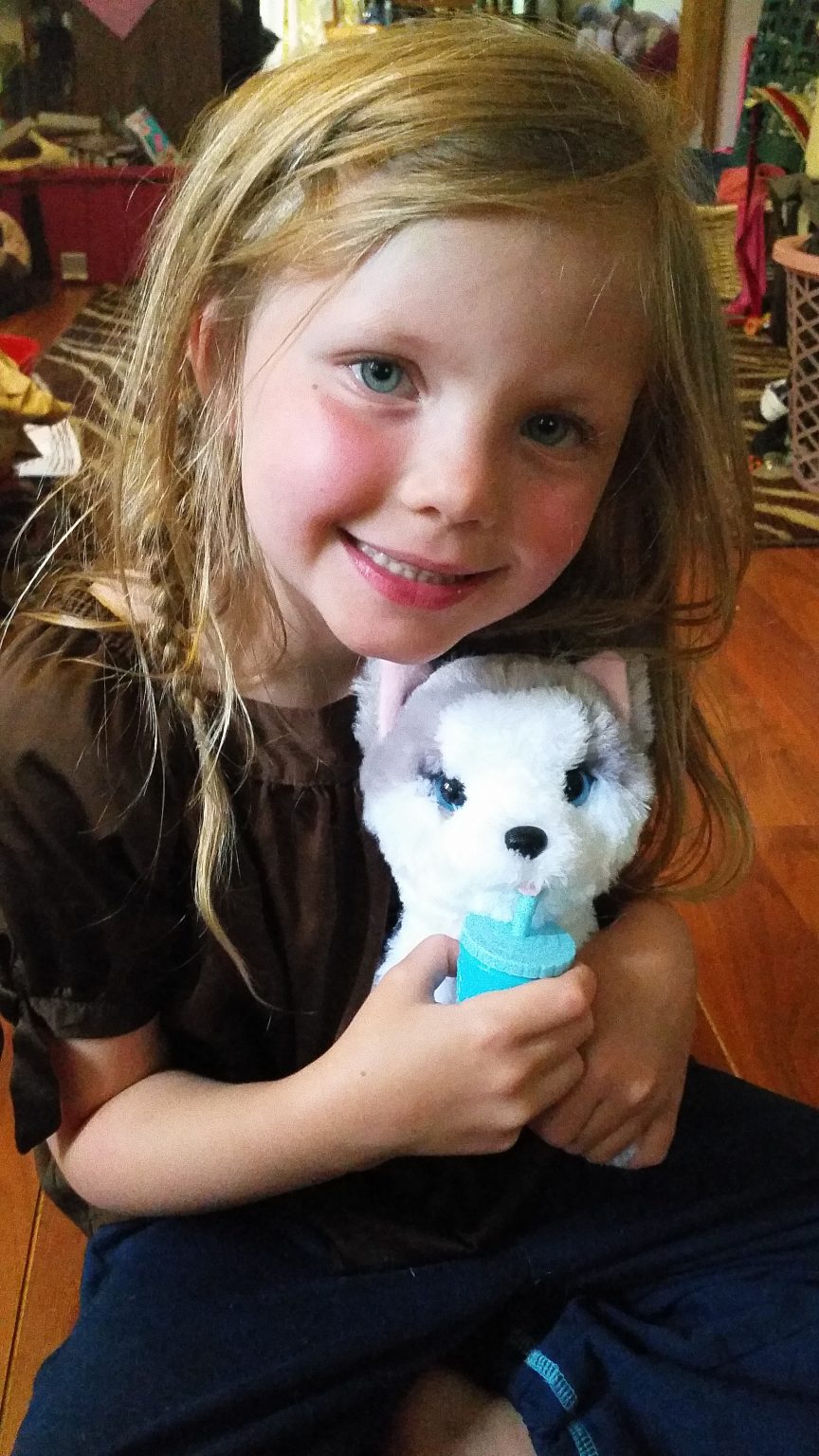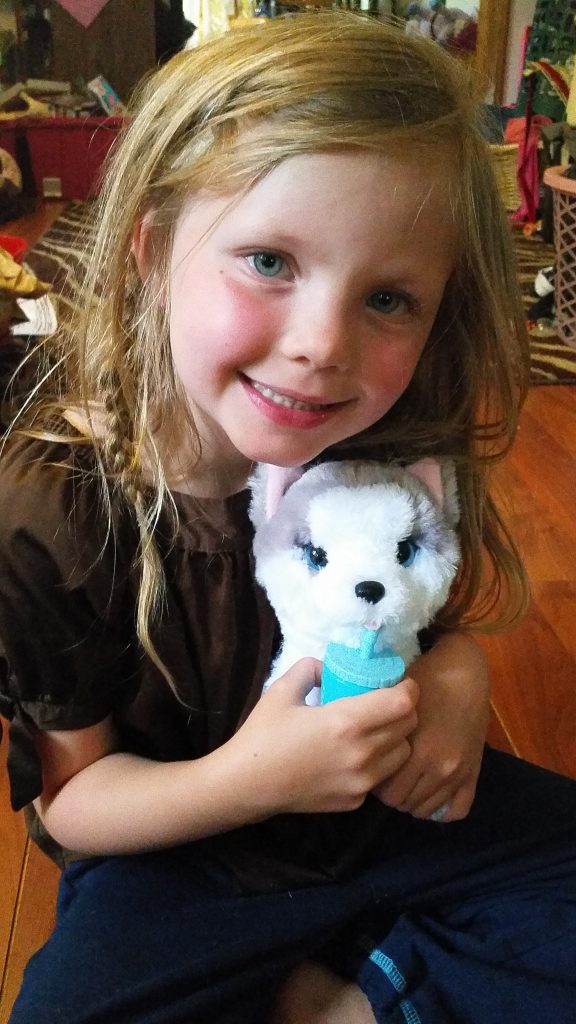 My little one wanted to take the pet to bed, which was no problem since DJ Howler's fur is so soft. The only advice I would give is to maybe take the AA batteries out at bedtime, so your child doesn't
accidentally squeeze the tummy and have the pet make barking noises in the middle of the night!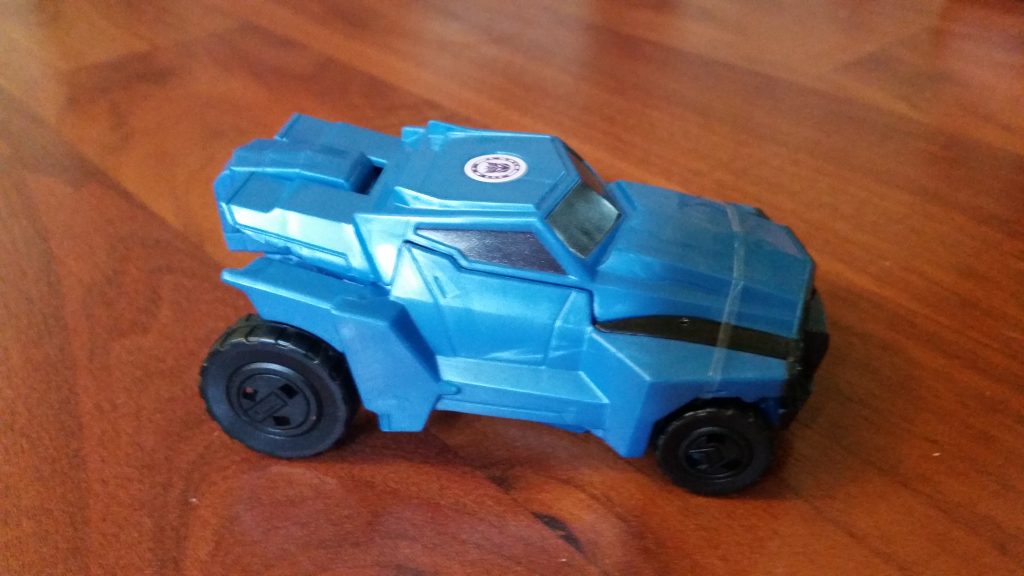 The second toy from Hasbro we played with was the Transformer Robots in Disguise (ages 5+). This
transformer switches between a car and robot with only 1 step. My 11 year old spent hours playing with the Transformer and switching between the two different modes.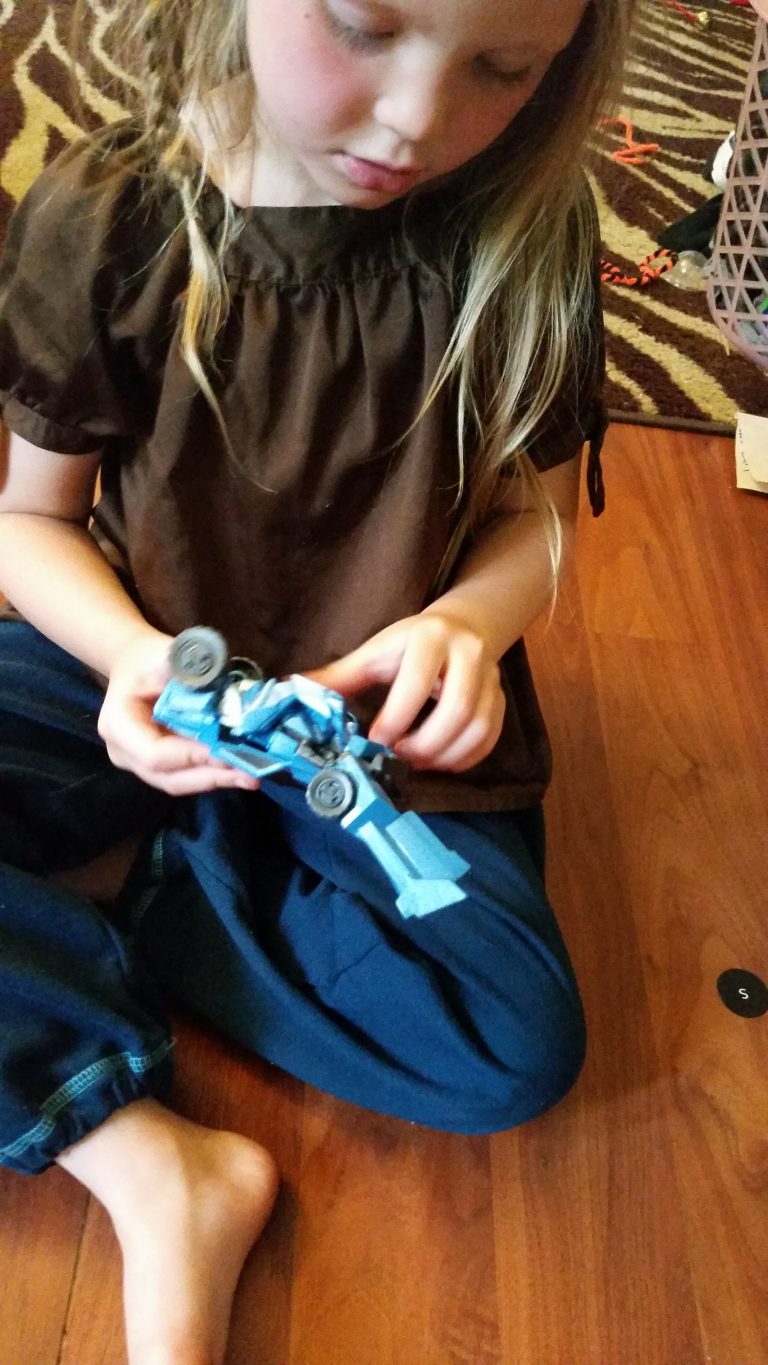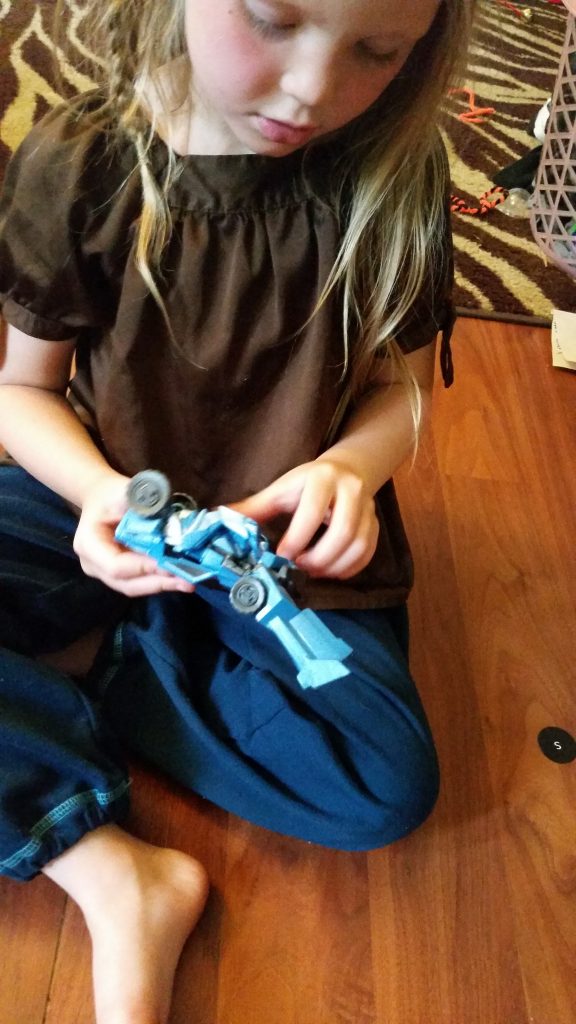 These 1 step changers make it quick and easy to switch modes. When the Transformer is a car, you just put a finger on the front bumper, with your thumb on the back bumper, and it switches right over to Robot mode. To switch back to car mode, you only have to push the legs apart.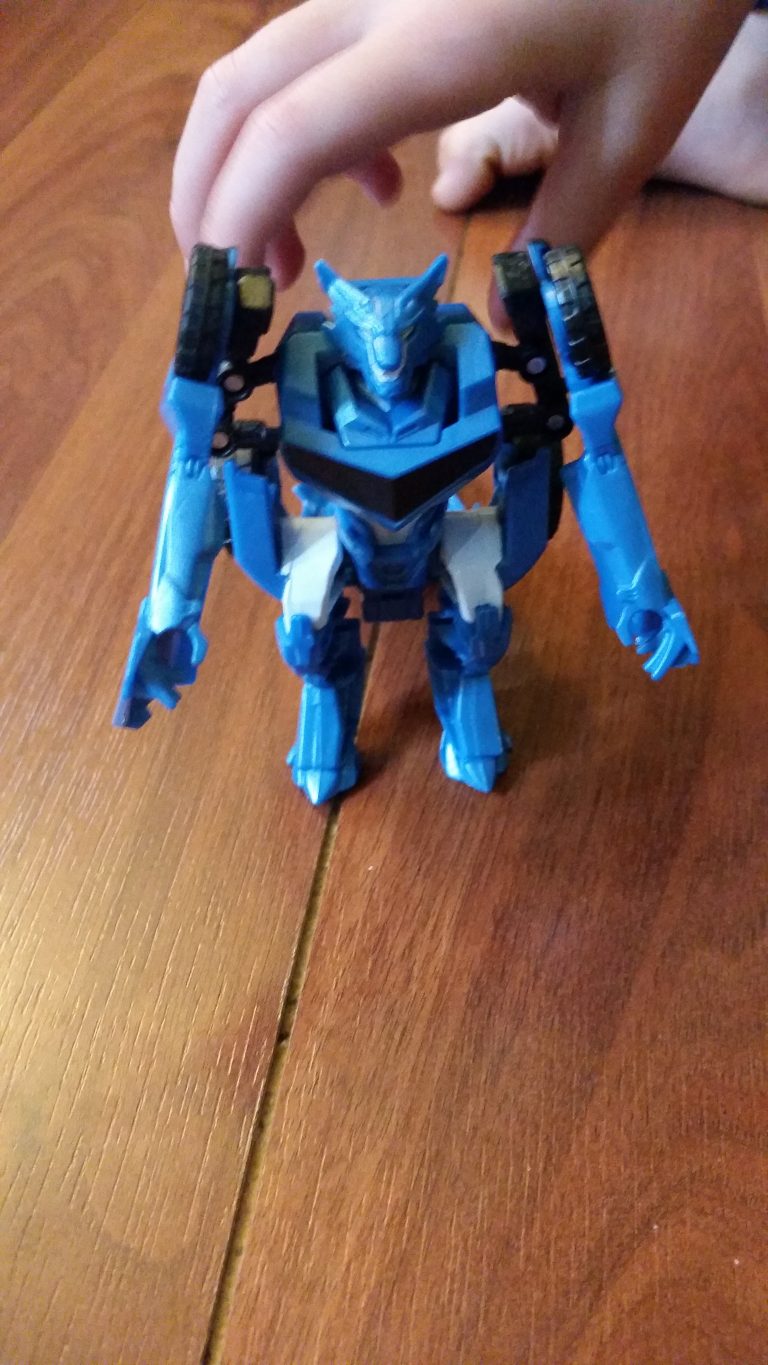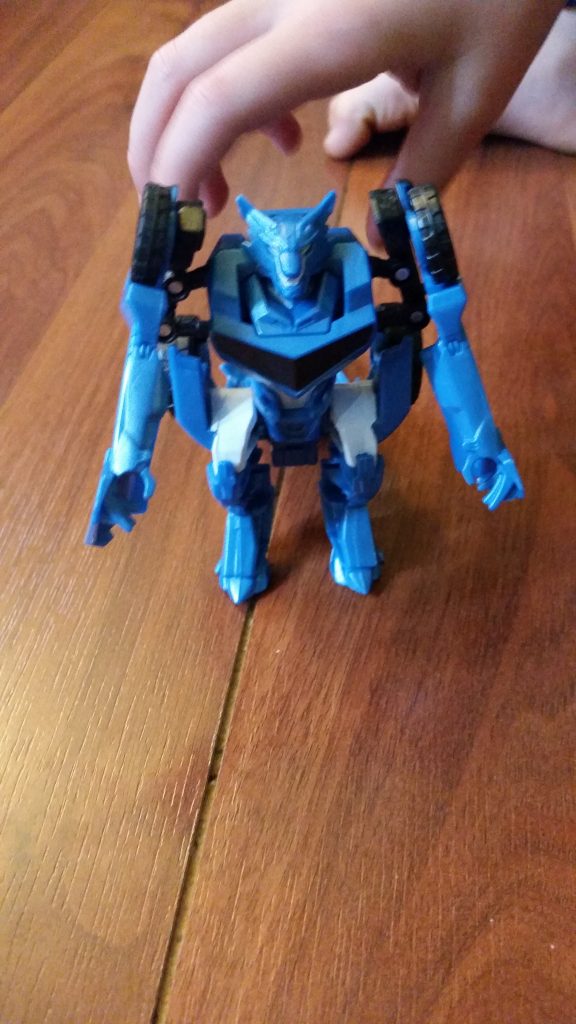 There is also an app that you can get and creates an interactive mobile gaming experience for more
hours of fun. This is one toy that will be great to play with all the time.