Joey is in his second year of the culinary program at tech school. He is loving it, and I am loving the fact that he always wants to cook for me. I mean , seriously, what mom doesn't want a break and have someone ELSE cook. Last month he learned how to make a quiche recipe and he has been obsessed with them. He wants to make them all the time. He loves that the whole concept of a quiche is to use up left over ingredients that are laying around the kitchen. This is the same child that made his Grandmother a corn chip cereal in milk. Thank god he is a better chef now than when he was 6.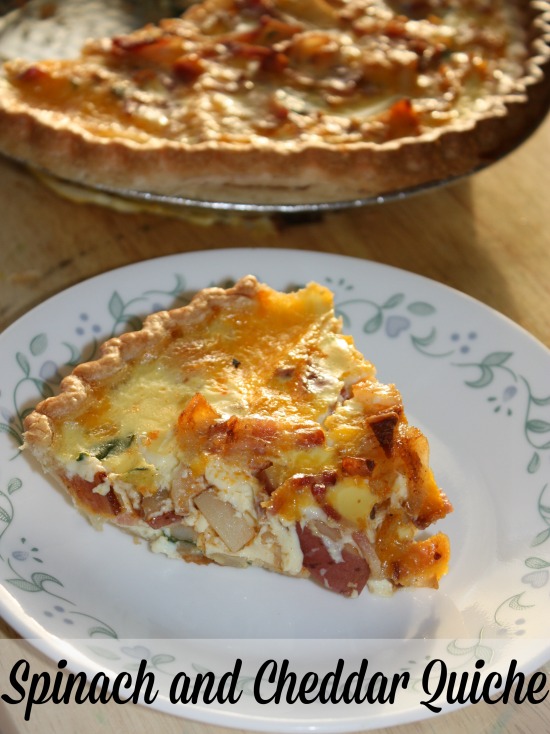 Ingredients for Spinach and Cheddar Quiche Recipe
Yield Two Pies
Half of a large onion ( 1 small onion)
About a cup of diced up spinach
3-4 medium to large Red skinned Potatoes
1lb of cooked bacon diced
10 eggs
1 quart of dairy (milk, heavy cream, half and half)
about 1 cup Shredded Mild Cheddar Cheese
Salt/pepper
Smoked Paprika
2 pie shells
First cook off the bacon and set it out to cool.
Saute the onion, spinach and potatoes.  Once cooked, set it out to cool.
Once cooled, mix together dairy and eggs.
Put your filling (potatoes,onion and spinach) into your pie shells, spreading the filling through out both of the shells.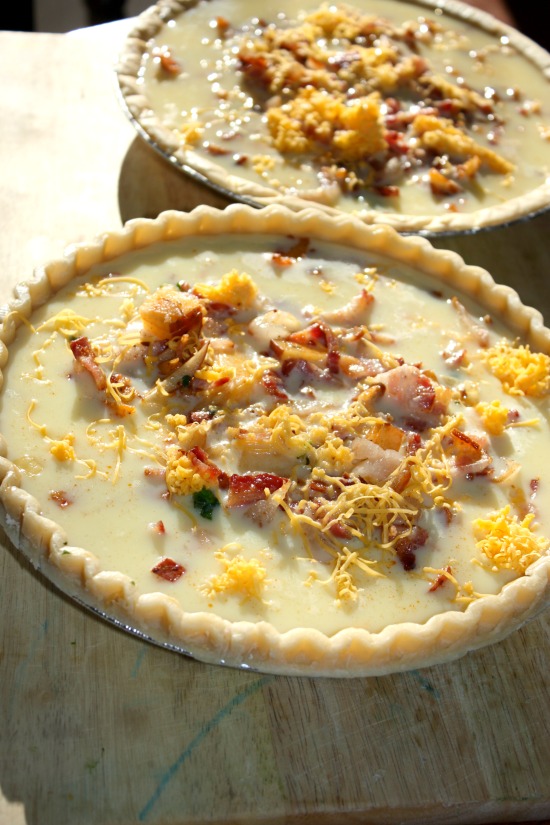 Pour half of you dairy and egg mix into each of the shells until all of the filling is wet.  Season with salt, pepper and paprika for taste. Sprinkle the cheese on top.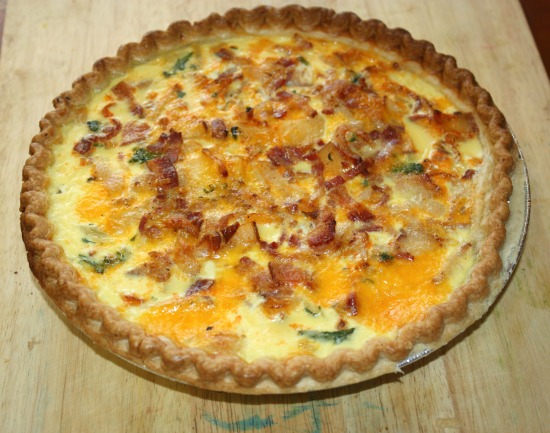 The entire dish can be made for $15 dollars. And even less when it is a complete utilization dish.