This post contains affiliate links. If you buy something from them, I earn a small percentage that helps keep The Spring Mount 6 Pack running.
The snow has been falling off and on for the past 2 weeks. That means, we have been outside playing in the snow and dealing with shoveling. There is nothing better than a nice cup of hot chocolate when you come in from being in the cold. For me, though, my favorite is the kind that I get from Wawa, the kind from the machines. I am not a big fan of the powdered mix that comes in a box. I always feel like it is watered down. My kids don't mind. They still love it. My problem with it is that it gets expensive. With 6 of us in the house, and those boxes only have 8 envelopes in them, we can go through a box in one sitting.
But I have the perfect homemade hot chocolate recipe that takes no time at all to bring together. The ingredients are things that people normally have in the house already.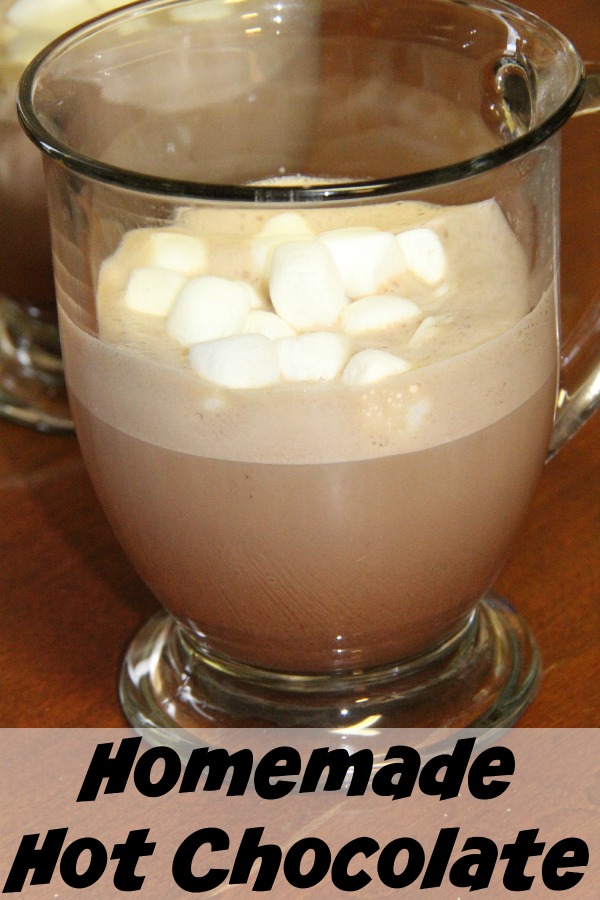 Ingredients
3/4 cup sugar
1/3 cup cocoa
Dash of salt
1/3 cup hot water
1/2 teaspoon vanilla extract
4 cups milk
Marshmallows
Mix the sugar, cocoa, salt, vanilla and water in medium saucepan. Bring to boil, stirring constantly. Boil for 2 minutes, making a syrup.
Add in the milk.
Heat until it is hot, but do not boil. Be sure to stir.
If you want a foamier hot chocolate, more like what you would buy at a convenience store, use an immersion blender and whip it before serving.
Remove from heat. Pour into cups.
Top with marshmallows.