If you are on Weight Watchers and you are craving easy and delicious recipes, don't worry, we have you covered. We've put together our Top Weight Watchers Desserts so you have all of the recipes in one place.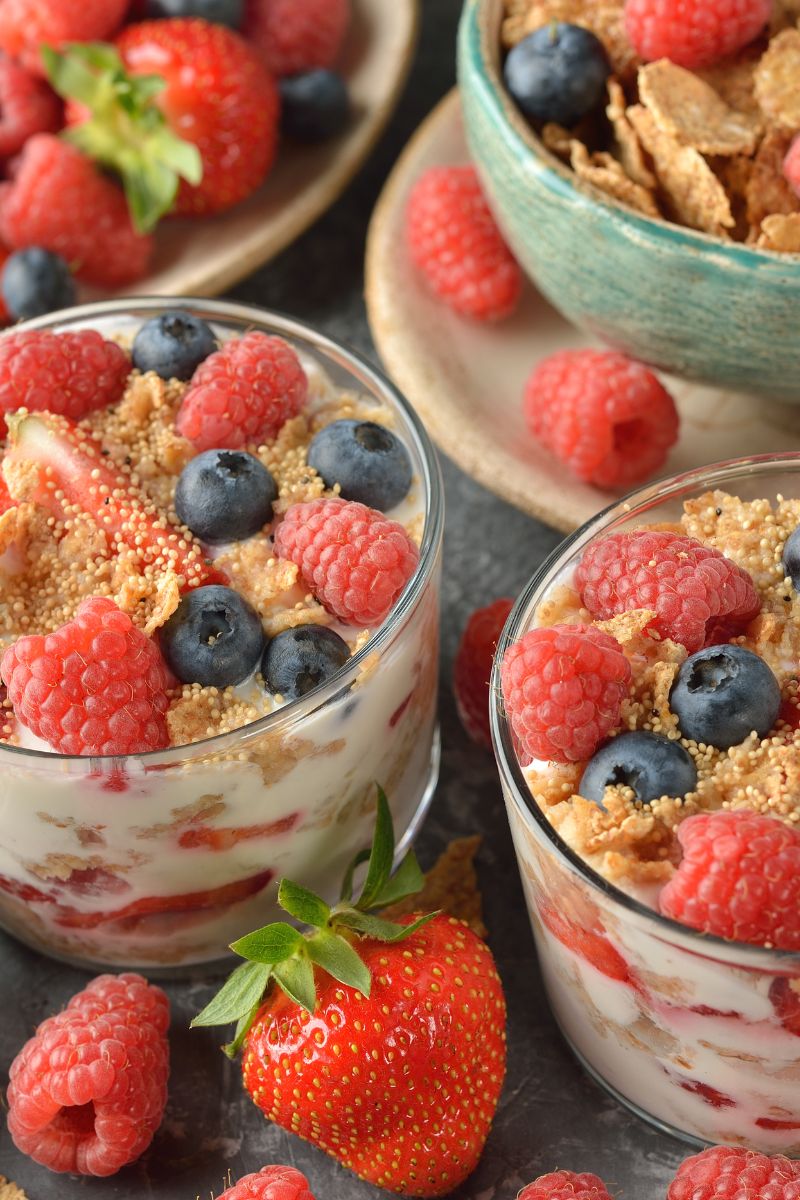 Jump to:
When weight loss is your goal, but dessert is your favorite meal, what should you do? With the WW (Weight Watchers) program, you can watch your weight go down while still enjoying cookies, cupcakes, ice cream, and anything else your sweet tooth craves. The key to healthy eating is finding balance, whether that means choosing the ZeroPoint foods so you can still enjoy a brownie or planning on having cake at a party – the choice of how to fit dessert in is yours! 
Even though you may be able to go to the supermarket or bakery for a sweet treat, making your dessert from scratch has that satisfying quality that few other things can match. Imagine warm, chocolatey cookies fresh from the oven. Is there anything better than this? Nope, there isn't.
This comprehensive guide to keto Weight Watcher desserts will satisfy your dessert cravings without sabotaging your weight loss program. Also as a part of this article, we included a discussion of the health benefits of keto Weight Watchers desserts as well as some delicious recipes!
Overview
WW is a commercial diet that promotes weight loss and healthy eating habits. According to the USA's list of the best diets, WW is a balanced diet. Based on the nutritional content of each food and drink, the Personal Point system assigns points to the program's options. Several dietary choices (such as fruits, vegetables, and some lean proteins) are subject to zero points under this system.
Your Personal Points goal depends on your gender, weight, height, and age. WW's new line of customized plans match members' eating styles, food preferences, activity levels, and lifestyles. According to Michelle Cardel, WW's director of clinical research and nutrition, "We take an inclusive approach to food." Ultimately, everyone eats foods they love to reach their goals. In addition, there are no restrictions on food.[1]
Thanks to the ketogenic diet and WW (formerly Weight Watchers), weight loss is a numbers game. For keto, you remove carbohydrates from your diet and add foods rich in fat. For WW, you carefully count the food points to meet the individual goal. Sticking to keto is challenging, and it may work better as a short-term strategy than a long-term diet. However, with WW, you can come to lose weight and stay for ongoing support.[2]
Health Benefits
Multiple studies have shown Weight Watchers may promote heart health, regardless of whether it's alone or alongside other diets. Over six months to a year, WW participants had lower blood levels of "bad" LDL cholesterol and triglycerides.
As part of the WW plan, one could try keto in one of its healthier forms, like pure keto. In addition to not requiring specific macronutrient levels, WW's flexibility allows you to tailor it to meet your own goals. For instance, a 2013 study of overweight or obese patients assigned to WW found that adherence to the diet delayed diabetes by 10 months. Through lifestyle changes, WW helped adults with prediabetes prevent diabetes.[3]
Weight Loss Effects
It is claimed that you can lose up to two pounds per week with WW. With keto, initial weight loss is more dramatic. You could potentially lose up to 10 pounds on keto in the first week – however, that includes water weight, which can quickly return. However, the evidence supports WW's effectiveness for weight loss over the long run. A variety of studies have shown that WW participants lose between 10 and 15 pounds for several months to a year. However, keto appears to be less effective for long-term weight loss. [4] 
Risks
Both keto and WW have the option to make healthy food choices from the allowed foods. However, it's also possible to obsess over Keto carbs or WW food points and sacrifice nutritional variety. In addition, no serious risks or side effects of WW have been reported.[5]
However, as a precaution, children under the age of 18 can no longer enroll in the program due to the potential for unhealthy weight and diet fixation in this age group. Pregnant women and people diagnosed with an eating disorder should also not participate.
Top Desserts
You may notice your sugar cravings are at an all-time high when you are on a diet and have just finished a particularly challenging workout. Do you know why?
Due to depleted glycogen levels, your body is seeking an efficient energy source. If this is the case, instead of candy (or a high-sugar protein bar) turn to keto Weight Watchers desserts.
Are you hankering for something sweet? We've got something special for you. Below are some delicious Weight Watcher desserts recipes for you to follow to satisfy your sweet tooth cravings!
Conclusion
It's never wrong to indulge in a little sweet treat during the day. It is recommended by most registered dietitians! Weight Watchers desserts are some of the healthiest desserts you can turn to if you need something tasty to satisfy your sweet tooth. Dietitians recommend them as a delicious and healthy option when you crave something nice. So, enjoy these low-calorie brownies, cookies, cakes, and other Weight Watchers / desserts to round out any meal.
---
References
Marrero DG, et al. (2016) Comparison of commercial and self-initiated weight loss programs in people with prediabetes: a randomized controlled trial. Am J Public Health;106(5):949–956.