Looking for a fun unicorn craft idea? Make this Unicorn horn that is perfect as a Unicorn Halloween Costume idea.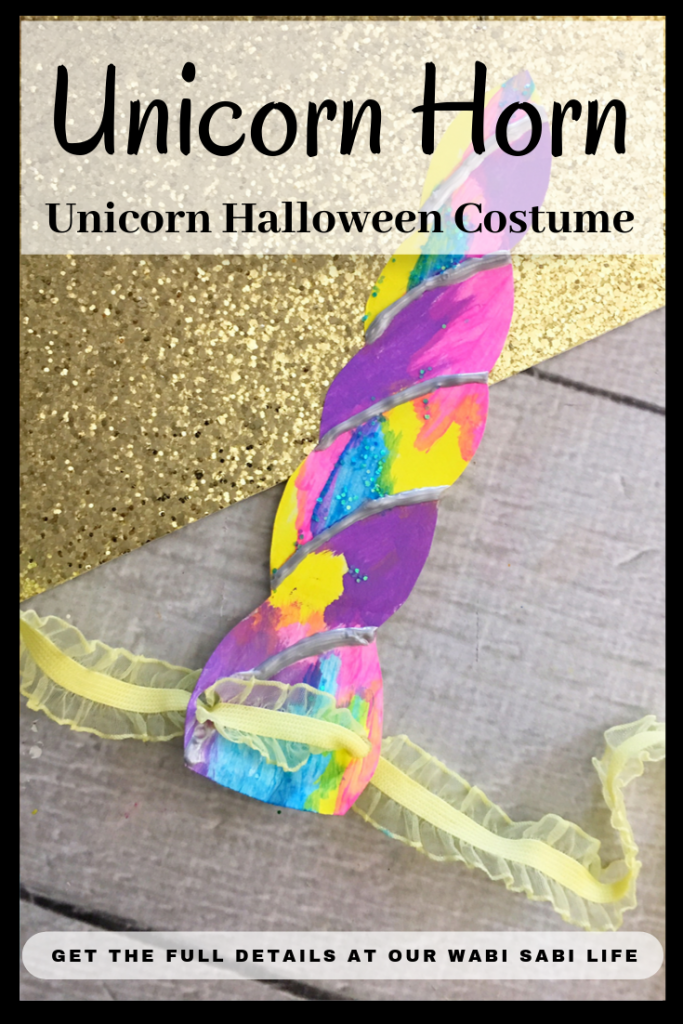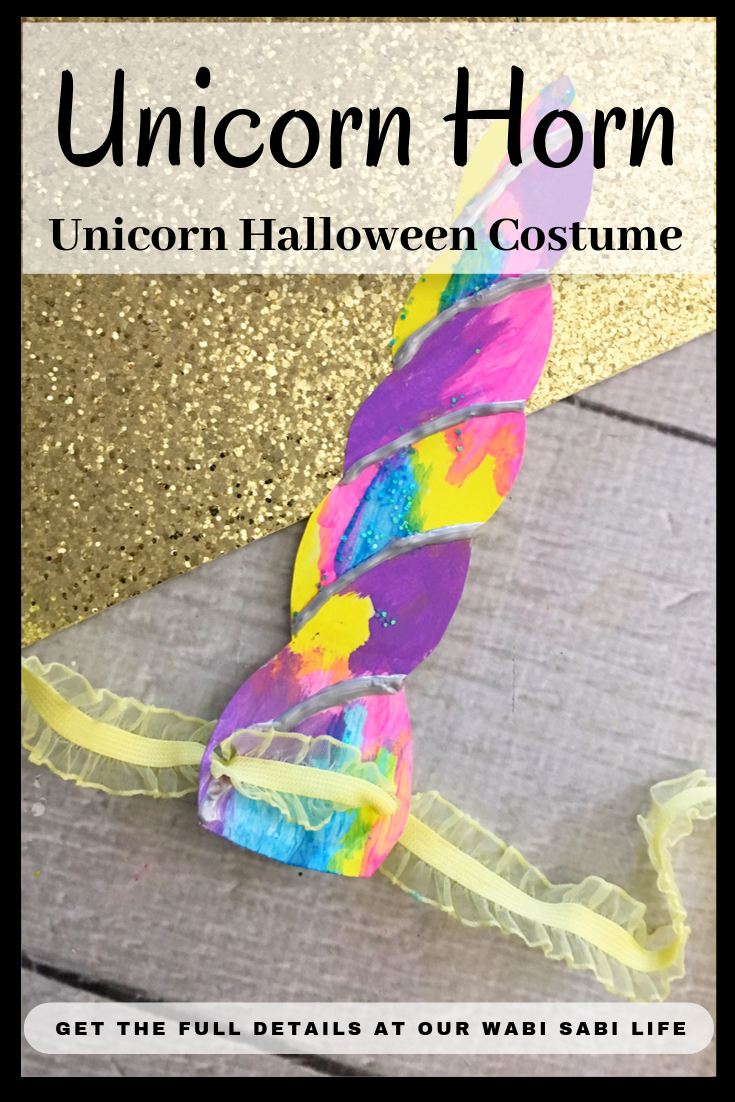 Easy Unicorn Horn Craft
My daughter loves unicorns We have started making a lot of unicorn crafts lately. It has been a lot of fun. Recently she wanted to make a Unicorn horn as part of a Unicorn Halloween Costume. No need to spend a fortune on a Halloween costume when it can easily be made at home.
Is this a Unicorn Craft for Kids
What I love about making this unicorn horn is that it is so easy. This is the perfect unicorn craft for kids. There is nothing complicated about this unicorn craft so it is easy for even toddlers to make. Of course, a grown-up will need to cut the horn out and secure the elastic.
How to use this horn as a Unicorn Halloween Costume
Once you have made this unicorn horn, you might be wondering how else to make a unicorn Halloween costume. I like to use a white sweatsuit. Using a white shirt or sweatshirt and a white pair of leggings or sweatpants, use Halloween hair spray to create a rainbow main in your child's hair. Using an old mop, yarn or any other things you might have on hand as the tail. Use this unicorn horn as the finishing piece of the unicorn Halloween Costume.
Is this a Unicorn Halloween Costume Girls Will Love
Everything about this Unicorn Halloween Costume will have girls as happy as can be. It will also work perfectly for any boys who love unicorns too. Let the kids decorate the white shirts and pants to give it a whole new level of things to love. Also, if the child doesn't want to be a white unicorn, you can use pink, blue or whatever color your child loves the most. Willow is partial to yellow unicorns.
Join Our Easy Budget Crafts Group to get even more great ideas and connect with others who love to craft.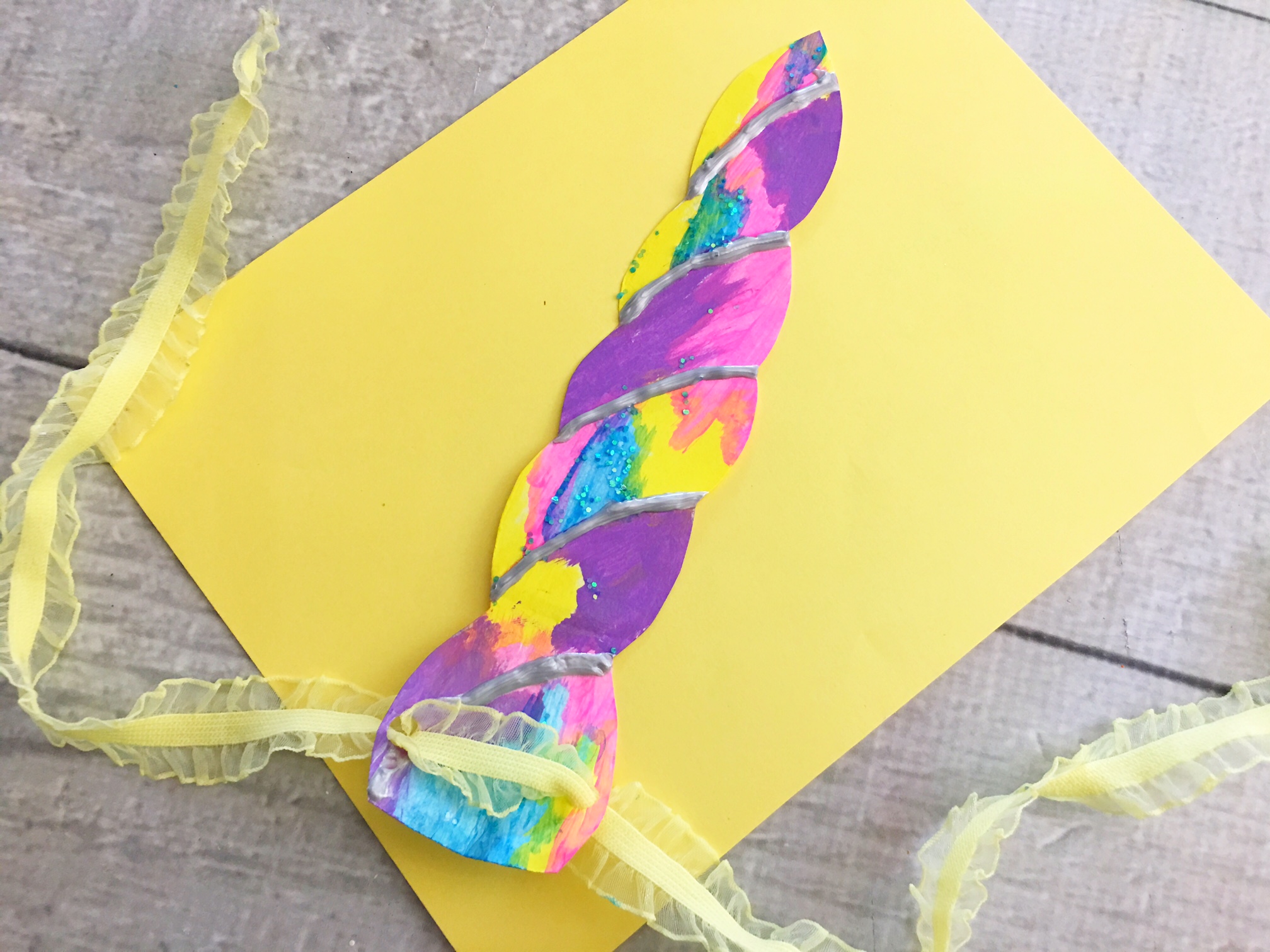 Supplies for a Unicorn Horn Costume
Large white paper plates
Pink, yellow, blue and purple acrylic craft paint
Paint brushes
Silver puffy paint
Blue glitter
Scissors
Hole puncher
Yellow ruffled elastic
Marker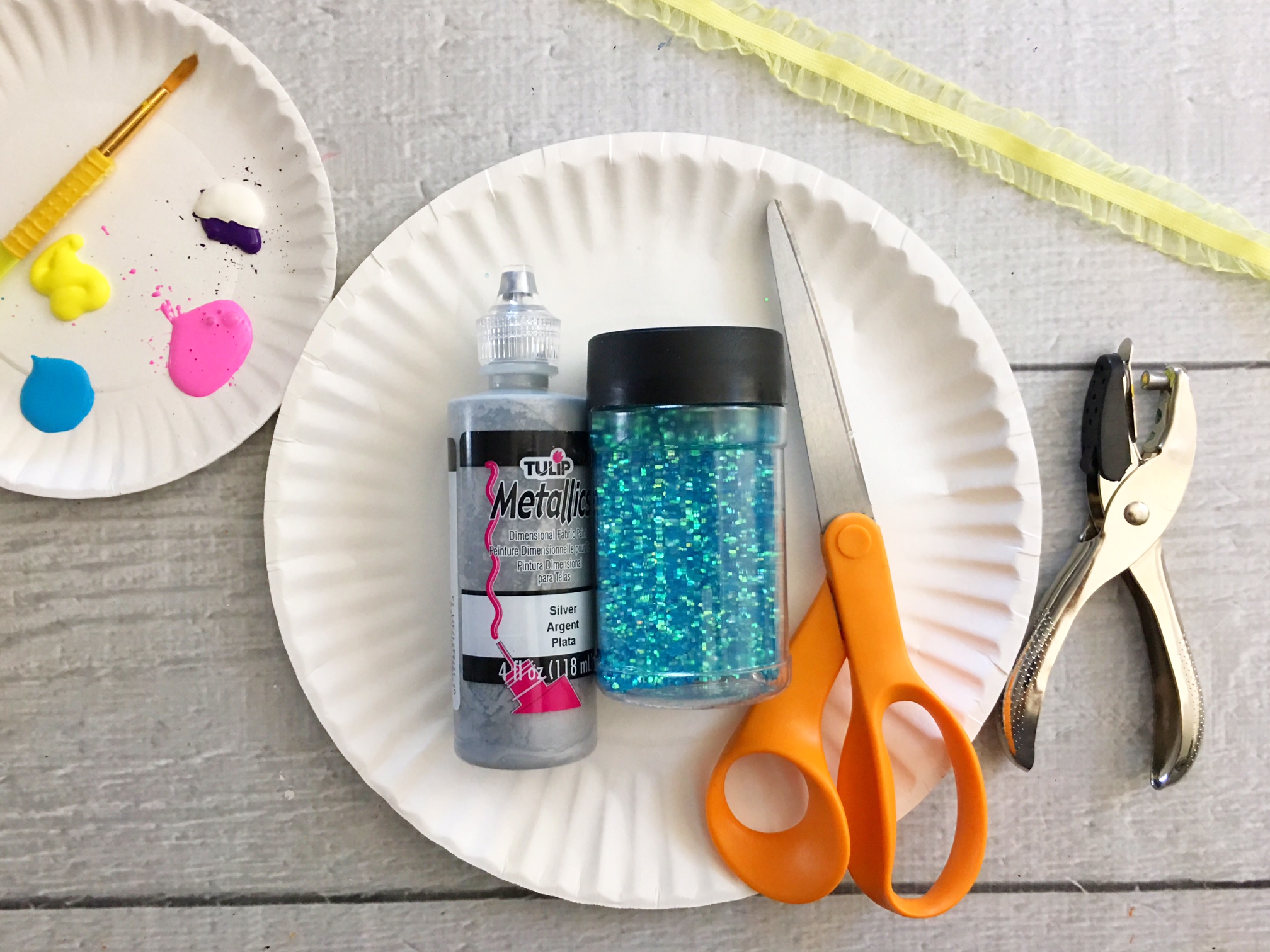 How to Make a Unicorn Horn
Making this Unicorn horn, whether for fun, a unicorn party, or as part of a unicorn horn costume, it is extremely easy and very inexpensive. Kids will love showing off their unicorn horn that they made all by themselves.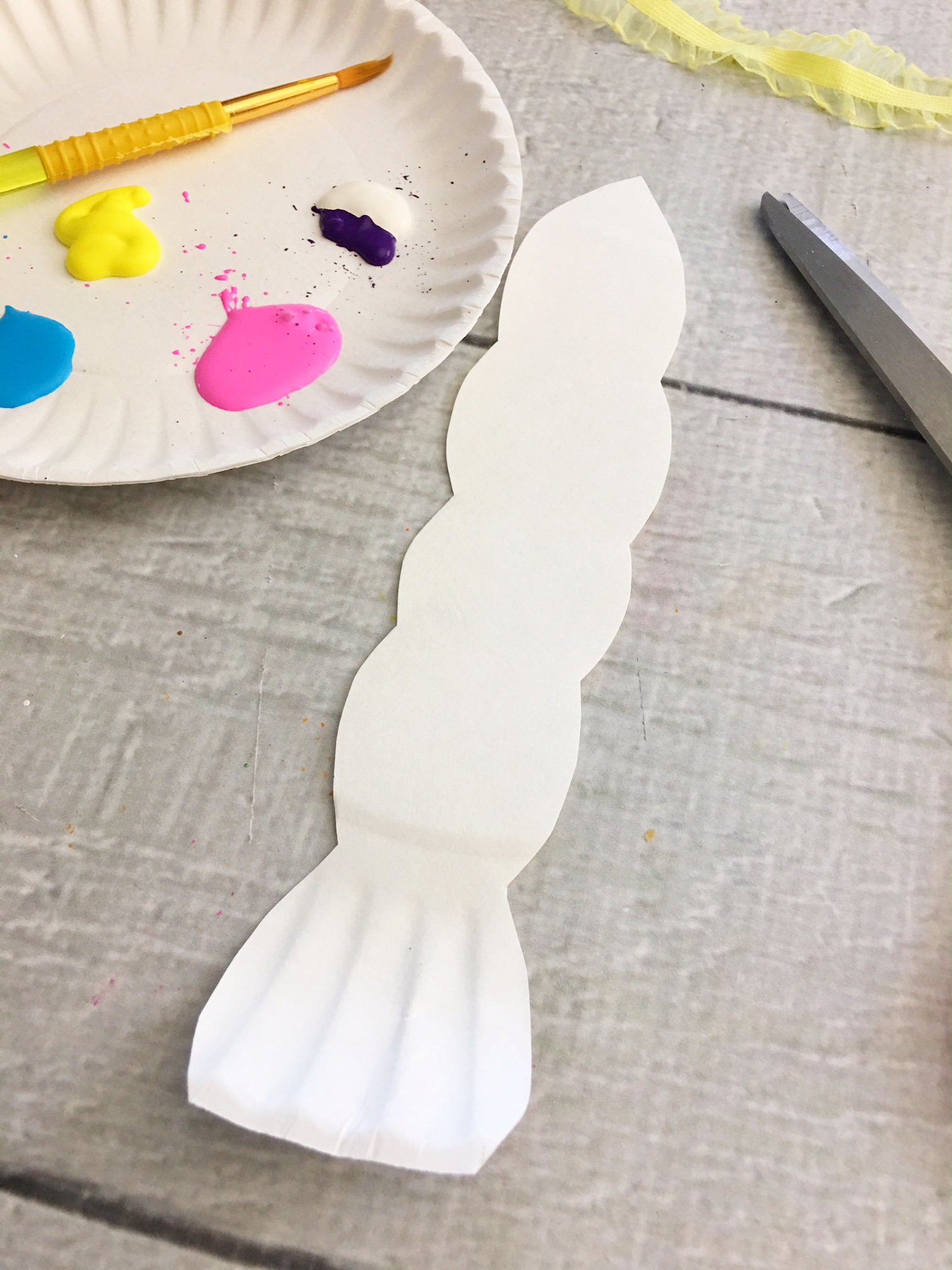 Draw a unicorn horn onto your paper plate by starting at the bottom of the plate and making a point on the top of the plate and cut out with scissors.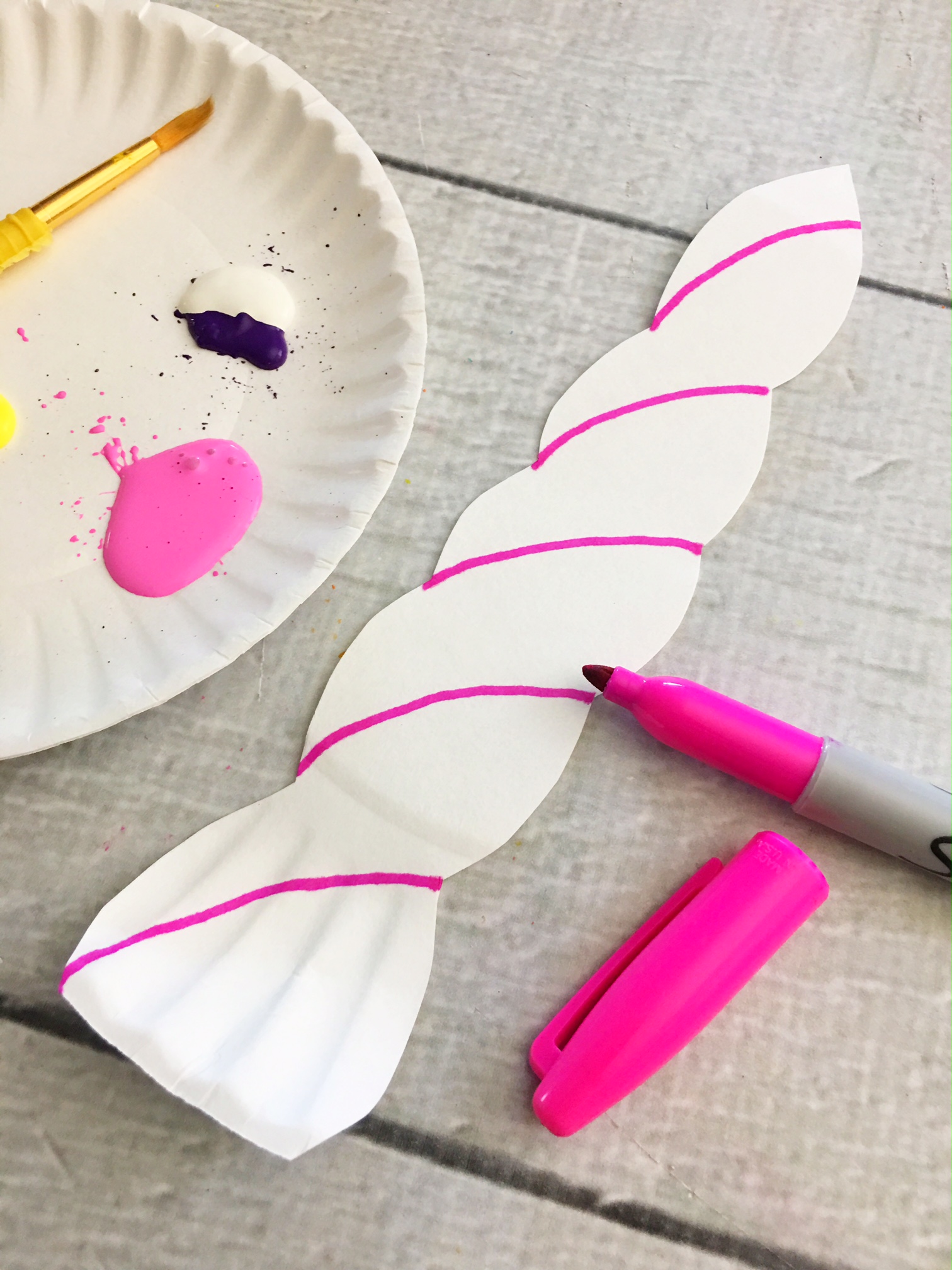 Draw several curved lines going at an angle all the way to the top, starting and ending at each indent like pictured.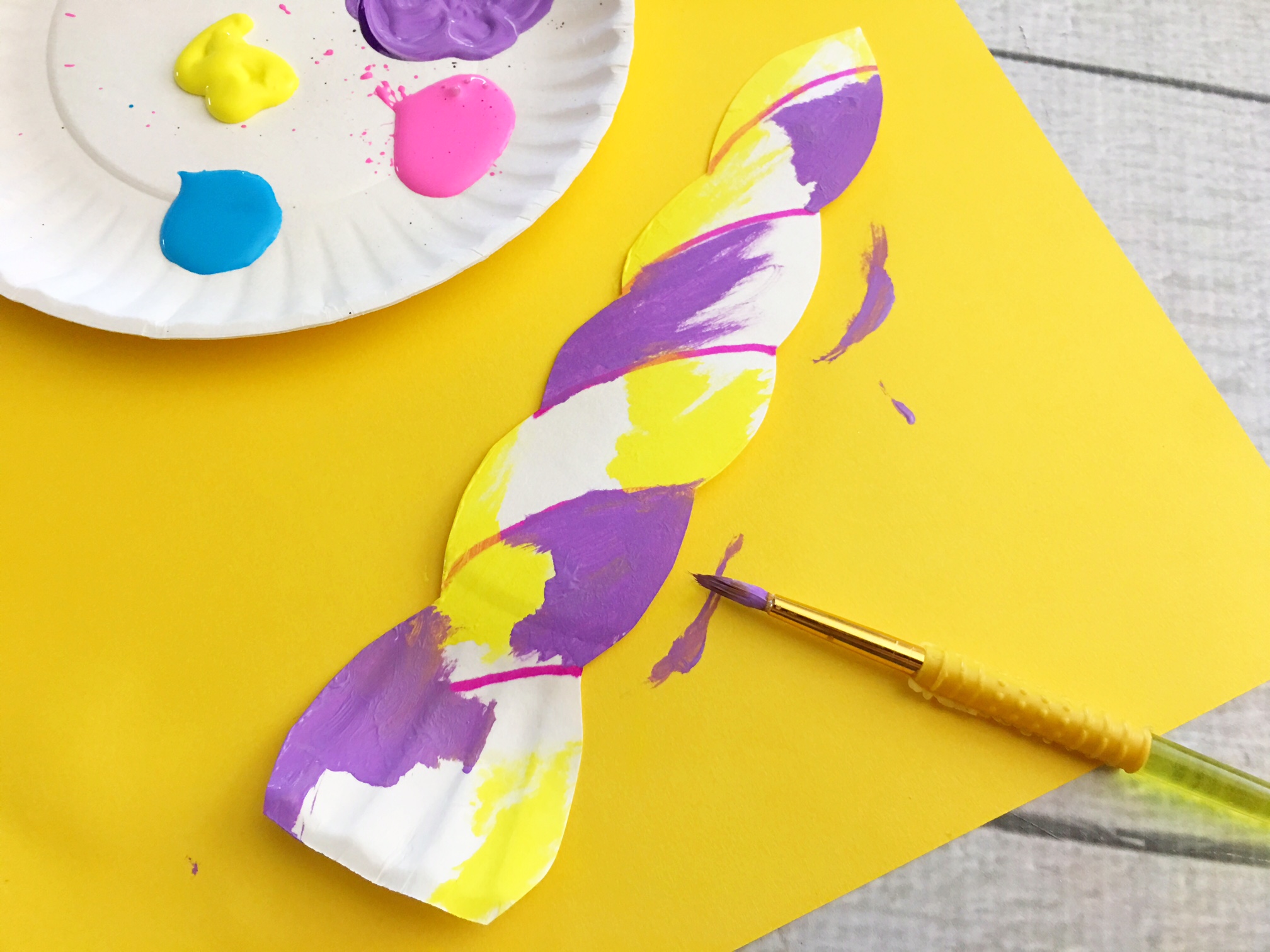 Paint your unicorn horn a mix of all your colors.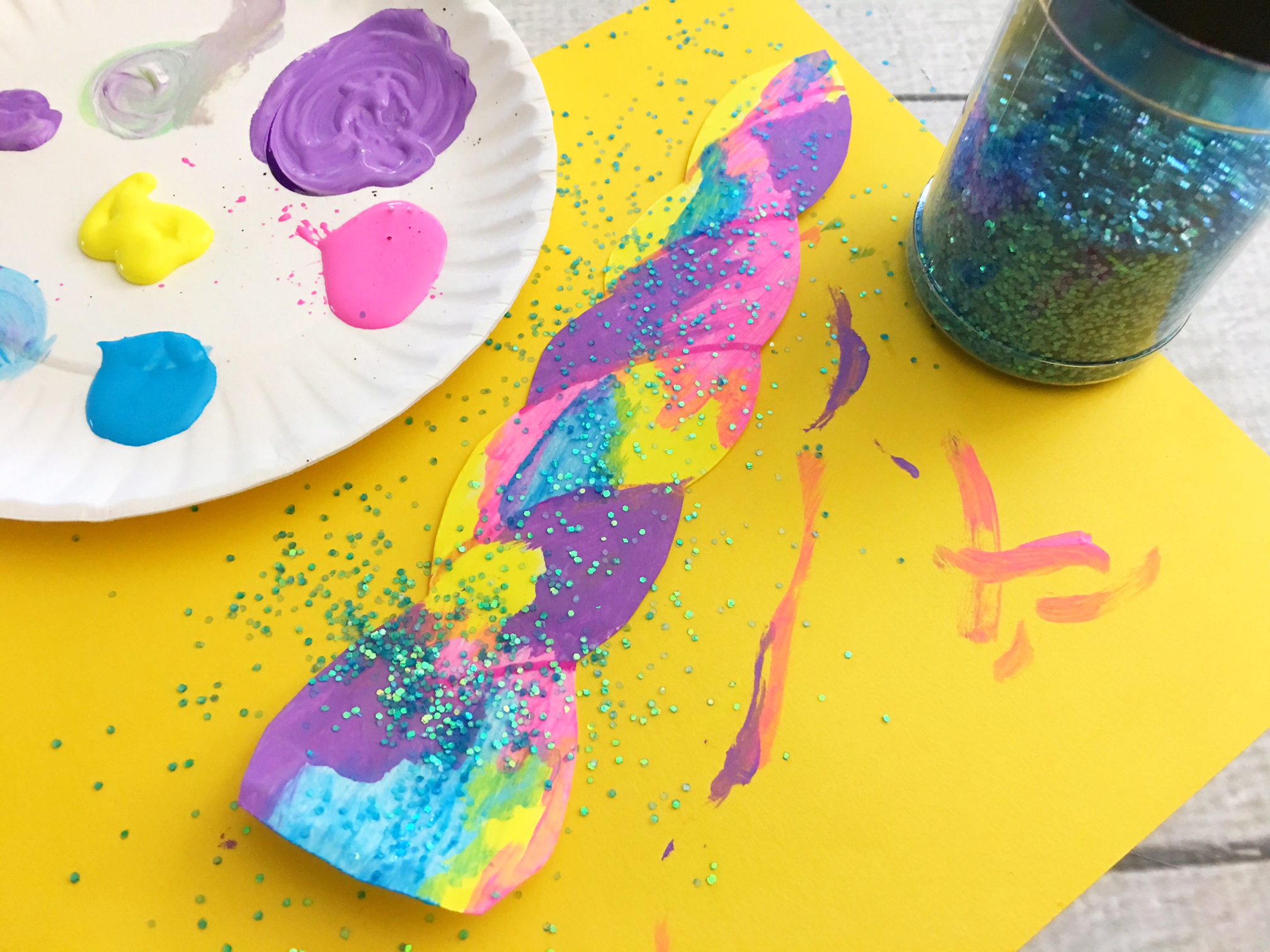 Sprinkle with glitter while the paint is still damp.
Let your unicorn horn dry and use a hole puncher to punch 2 holes at the bottom.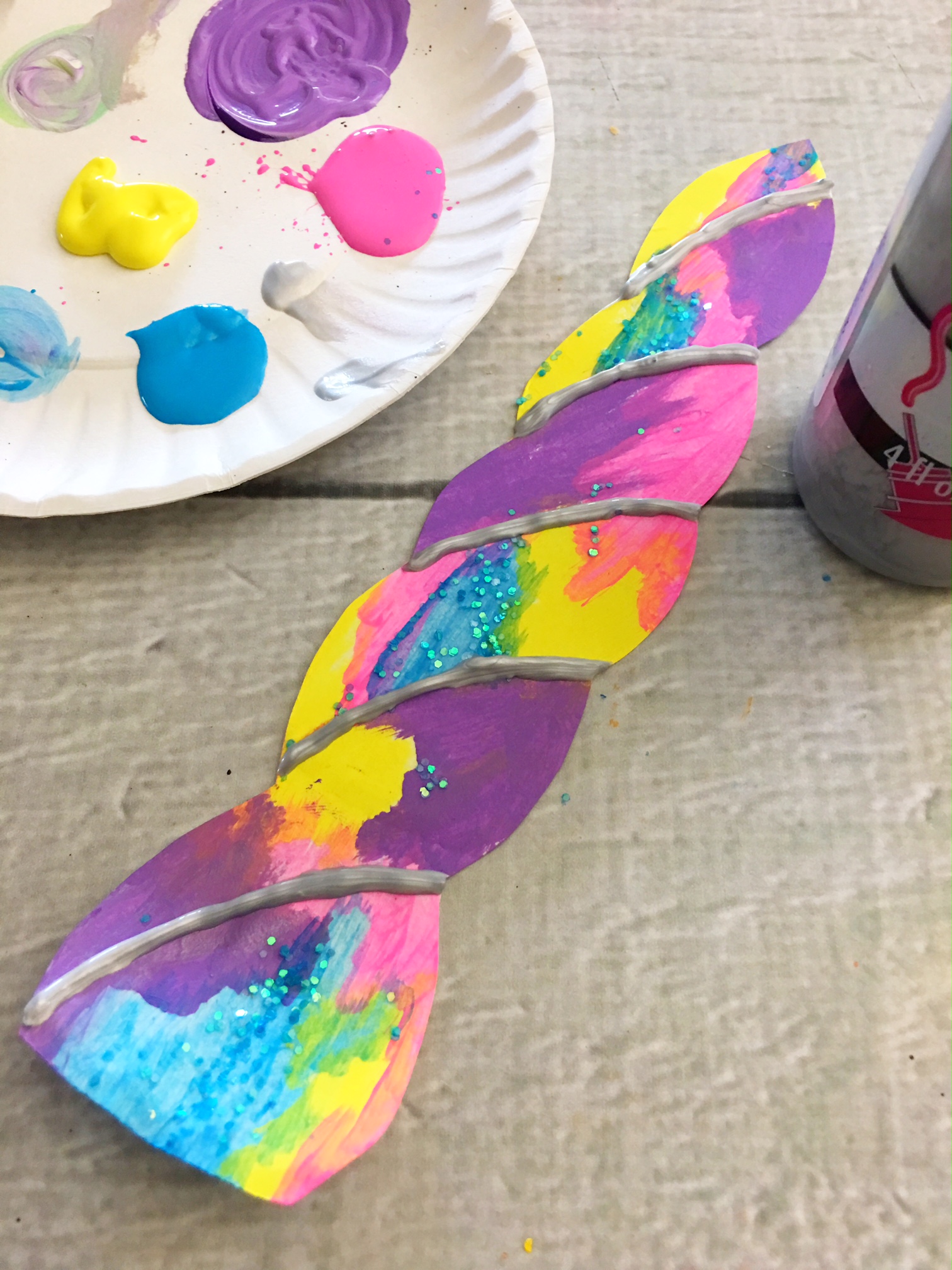 Trace your curved lines with your silver puffy paint and let dry.
Measure the elastic around the top of your head, cut a few inches longer so you can tie, and weave into the back hole of the unicorn horn and out the front so you can tie it around the top of your head.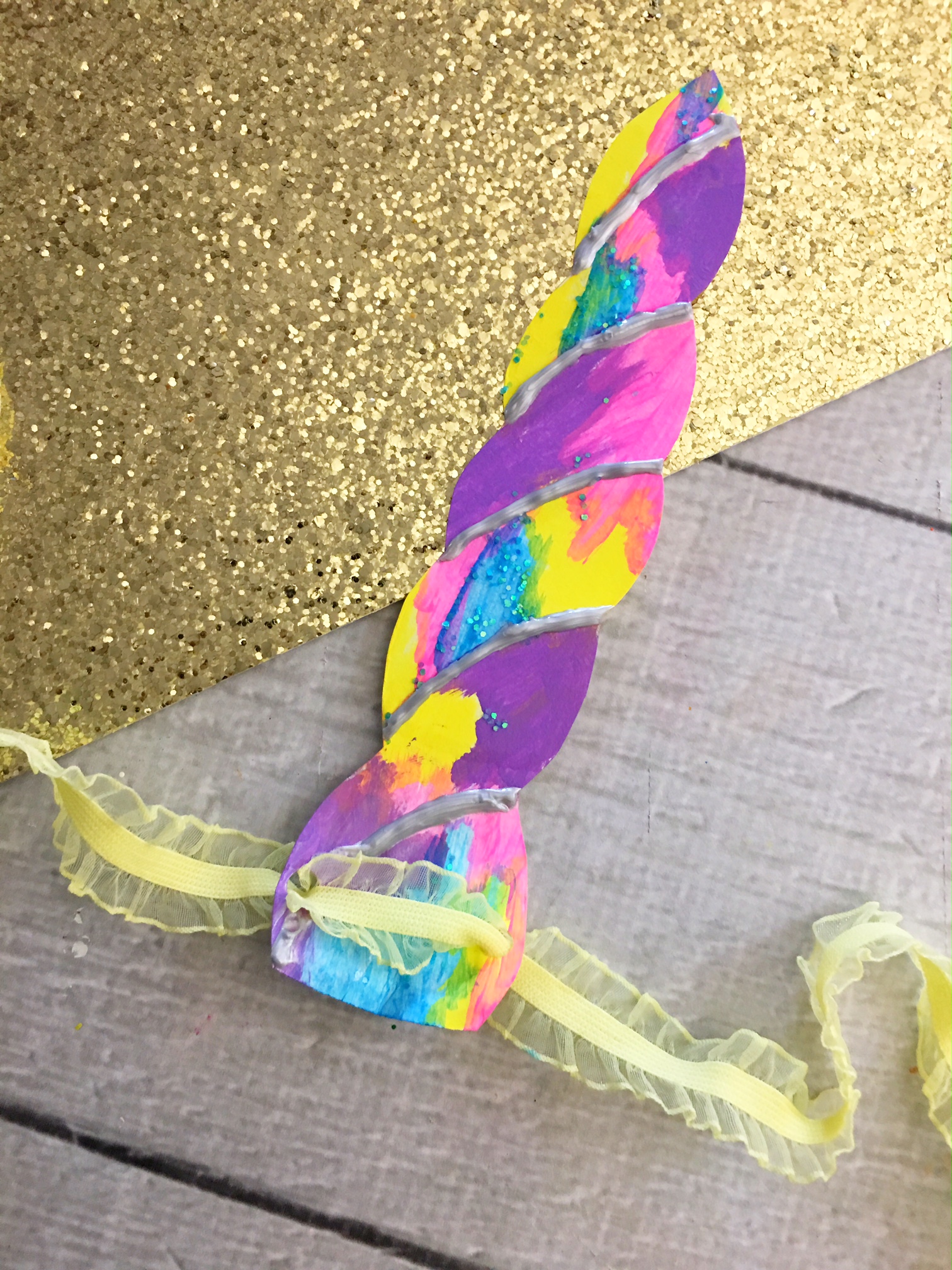 * supervise children while wear since it ties onto the top of the head.
Need More Unicorn Ideas?
If your kids love unicorns even half as much as mine, you need to check out these other Unicorn ideas.
Want more Halloween Ideas?
If you love Halloween as much as we do, you are going to love these other Halloween ideas. These ideas are perfect for Halloween food ideas, Halloween Party Ideas, and Halloween cocktails.