Looking for Holiday Cocktails? We have you covered. No matter the holiday we have a drink especially to celebrate with. If we don't have what you are looking for yet, be sure to check back. We are always adding more.
Looking for a nonalcoholic mocktail to celebrate? Use these punch and mocktail recipes.
Holiday Cocktails for All Year Round
Having a special cocktail to celebrate a special occasion is a big thing with us. We are often looking for something special to make. That is why we like to have a special cocktail. It started by when my grandfather was alive. He had a bar in the basement and it is where everyone spent holidays or get-togethers. We would have music on, kids would dance and play and the grown-ups would joke and talk. It is was one of my favorite places to be. Now, my brother has the bar at his house and it is where everyone gets together.
Miscellaneous Cocktails
Not all of these cocktails fall into a certain holiday. That doesn't mean you can't enjoy them for a holiday. We have a lot of Movie Cocktails too. These are cocktails, mocktails and punch recipes that are based on popular movies. Some of our most popular cocktails are the Alice in Wonderland cocktails.
New Years
These drinks fall into the miscellaneous category, but they are still great for New Years. Until I make a drink specially made for New years, something glittery or sparkly, these cocktails are good for New Years.
Looking for a frozen drink? This drink is so good it is dangerous. It is perfect for a hot day or just a great tasting dessert.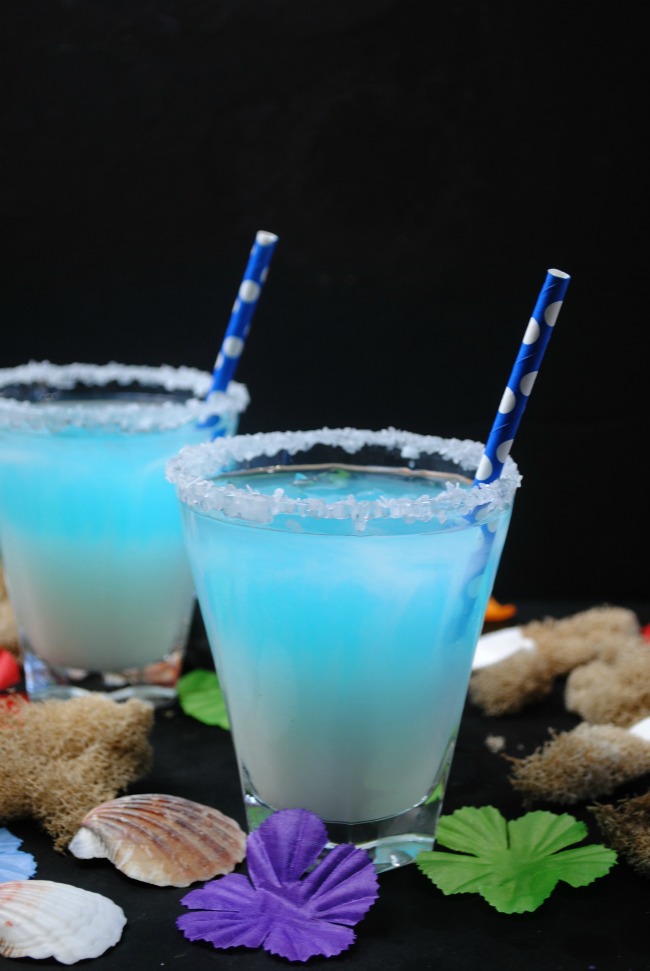 There is a vodka that is called Kinky vodka. It is the perfect addition to this Kinky Pina Colada. It is a fruity drink that isn't overpowering.
What is great about a Creamalada is that it is a light drink that doesn't feel too heavy. The taste is mild and doesn't give you that kick down of alcohol taste.
Valentine's Day
Chocolate covered strawberries are good anytime, but this Chocolate Covered Strawberry Martini is perfect for a sweet cocktail or for Valentine's Day.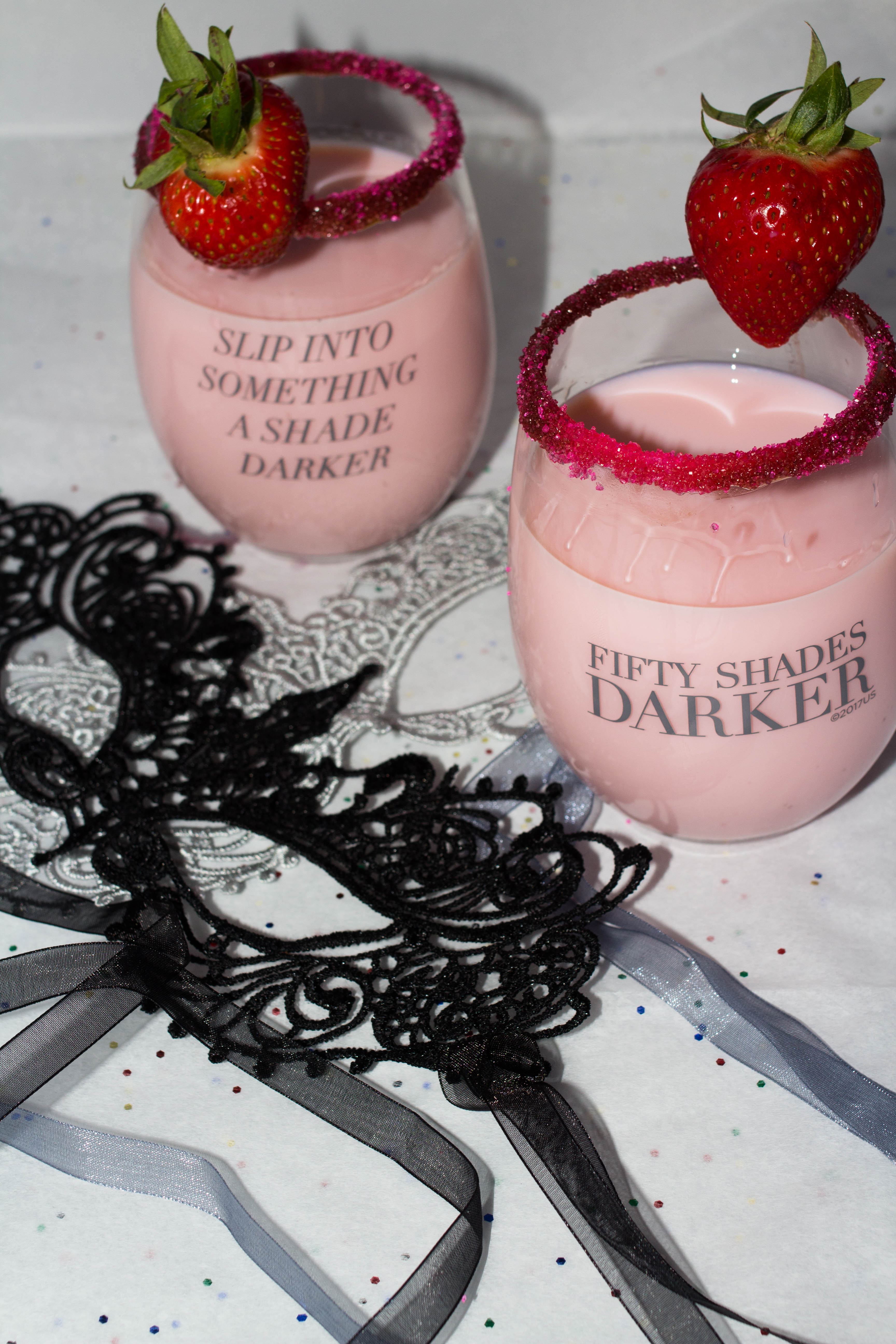 St. Patrick's Day
Is there anything more Irish than Irish Coffee? This is an easy Irish Coffee recipe and it is great anytime, but especially for St. Patrick's Day if you prefer something other than green beer.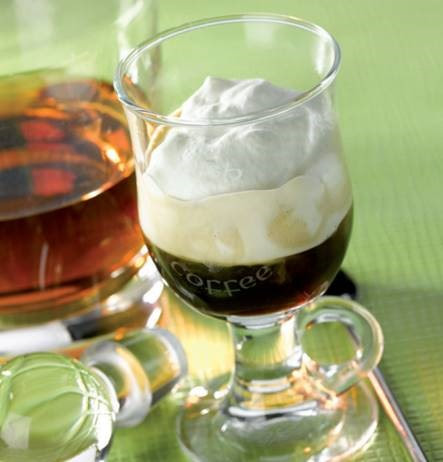 Looking for something green? This green cocktail is perfect for St. Patrick's Day. It is honestly one of my favorite drinks.
Looking for an easy mojito recipe? This mint mojito cocktail is easy to make and tastes amazing. Low in calories, this will be your go-to mojito recipe.
Easter
This Easter cocktail screams Easter. It is sweet and features Peeps.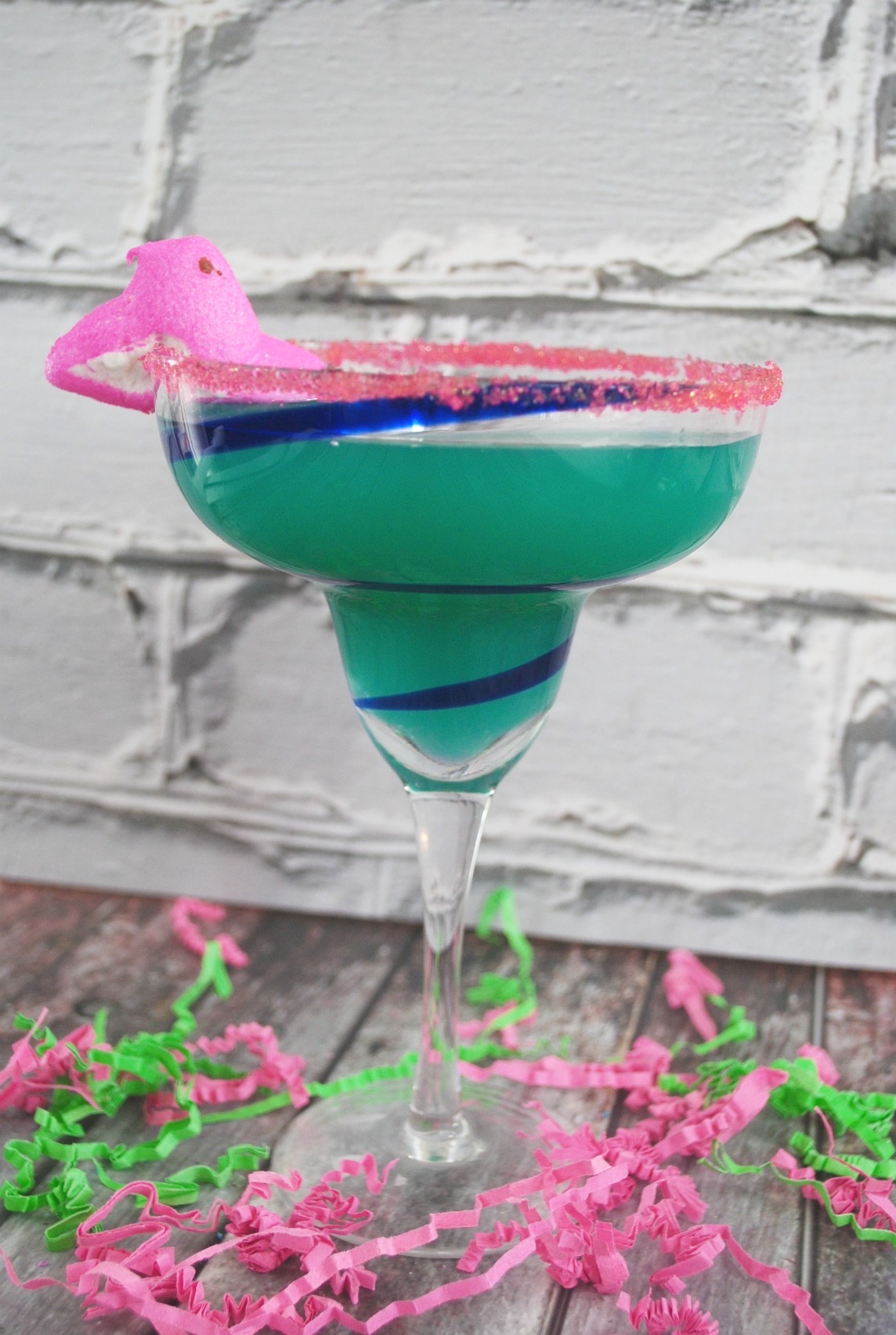 Mother's Day
Mother's Day is perfect for Mimosas and other brunch cocktails. Try this one, a Ginger Sage Cocktail.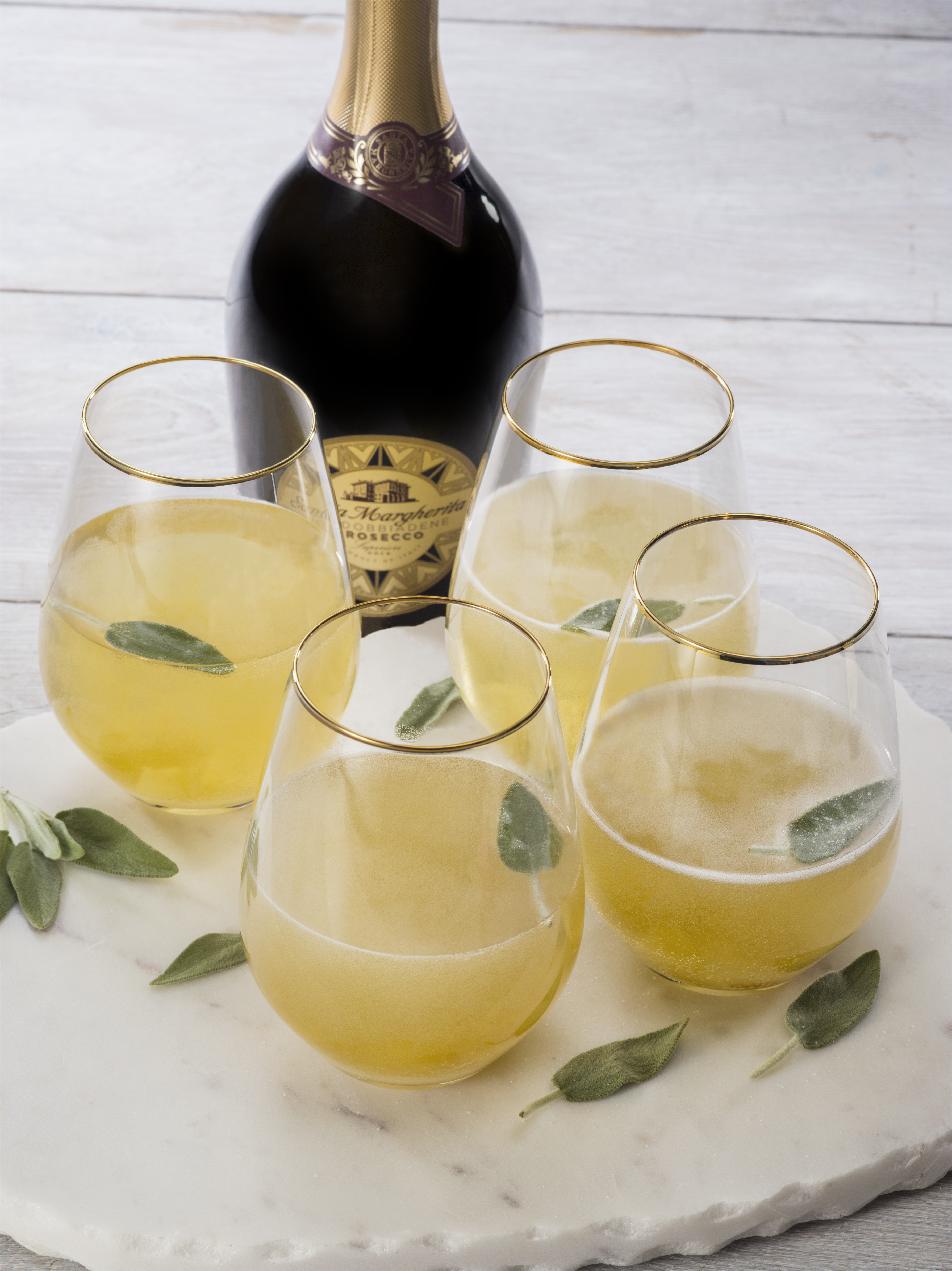 Father's Day
We haven't made a cocktail specifically for Father's Day yet, but we are thinking about it. Here are some fun Father's Day cocktails.
Memorial Day, Summer Fun and 4th of July
Summer days are for fun times, vacation and picnics. These summer cocktails are perfect for Summer, whether it is Memorial Day, 4th of July or just because.
This Blackberry Lemon Smash is a refreshing summer cocktail. It is light and fruity and perfect for a hot summer day.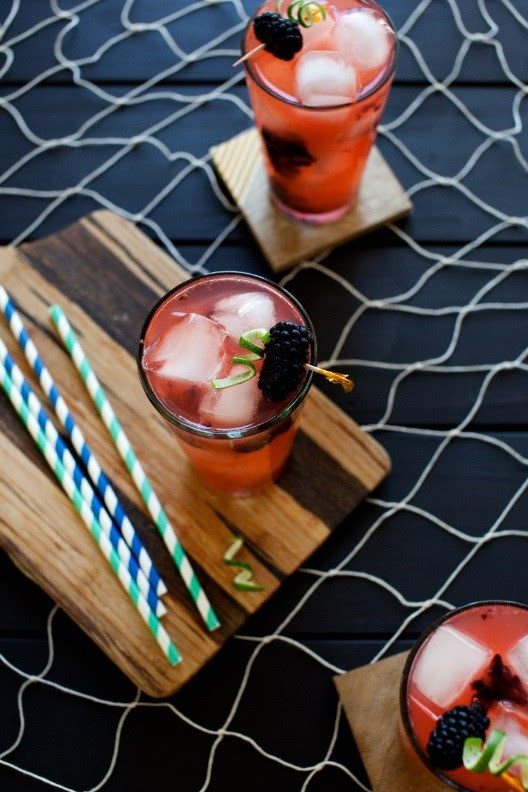 Strawberry Limeade Cocktail is a light cocktail that is perfect for summer. If you like strawberry lemonade or limeade, you are going to love this cocktail.
Make these refreshing Blackberry Margaritas to help you cool down on a hot day. You'll love the flavorful blend of Triple Sec, Tequila, and fresh blackberries in this homemade easy blackberry margaritas recipe.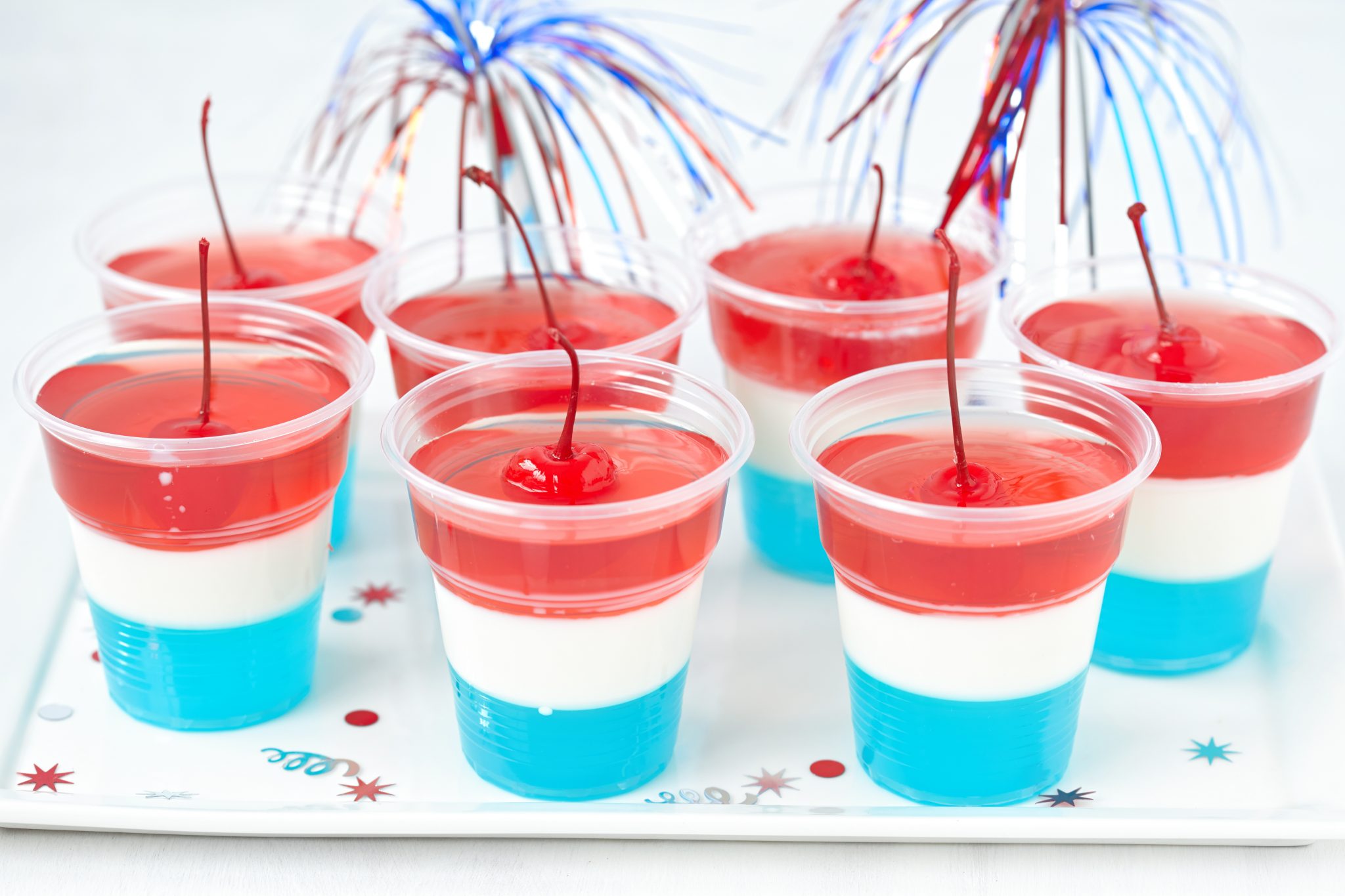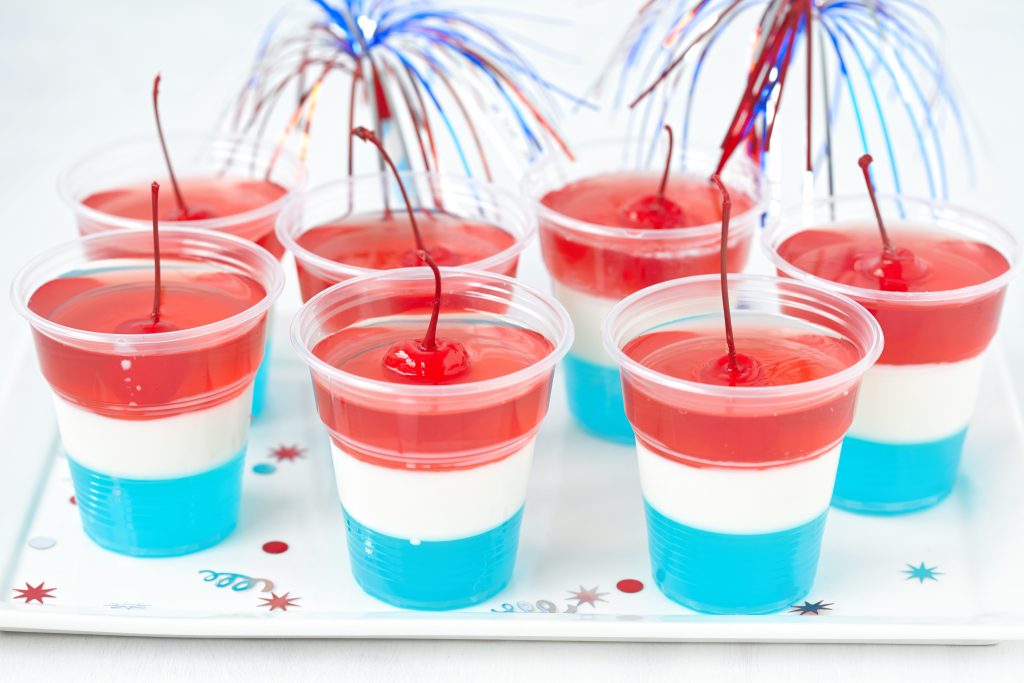 Red, White & Blue Jello Shots are a delicious layered cocktail that can also be made sugar free.
Adult Frozen Watermelon Slushie– This slushie is so light and refreshing it is perfect for summertime.
Texas Ranch Water- The Texas Ranch Water Drink is a bubbly, light drink, perfect for the summertime. Made from just three ingredients, this drink has a margarita-like flavor and a salty rim. Try it with a twist and use your favorite tequila. Then, enjoy it with friends and family. Try it with a lime rim or top it with a little White tequila.
Halloween
You are going to love these Halloween cocktails. Perfect adult parties, these Halloween Cocktails are perfection.
Hocus Pocus Halloween Alcoholic Punch – Make this Hocus Pocus drink with its bright green color and fantastic flavor, this is the perfect Hocus Pocus Cocktail. Use this drink with the Hocus Pocus Drinking Game. We have created another Hocus Pocus Cocktail to choose from as well. You can also make Hocus Pocus Chocolate chip cookies.
Vampire Drink– Looking for Easy Halloween Cocktails? You will love this Vampire Drink Halloween Cocktail. Easy to make and simply delicious, this is a great Vampire Cocktail.
Adult Zombie Pudding Cups – While this isn't a cocktail, it does have its own boozy ingredients when it is topped with these Vodka Gummy Bears.
Make this Poison Apple Homemade Apple Cider. While a cocktail on its own, add vodka or spiced rum to make it a delicious cocktail.
Also here is a Halloween Cocktails round up.
Thanksgiving
Is there anything more Thanksgiving than pumpkin? Enjoy a pumpkin cocktail this fall. Just like enjoying pumpkin spice, start enjoying a Pumpkin Spice Cocktail at the beginning of September all the way through the new year.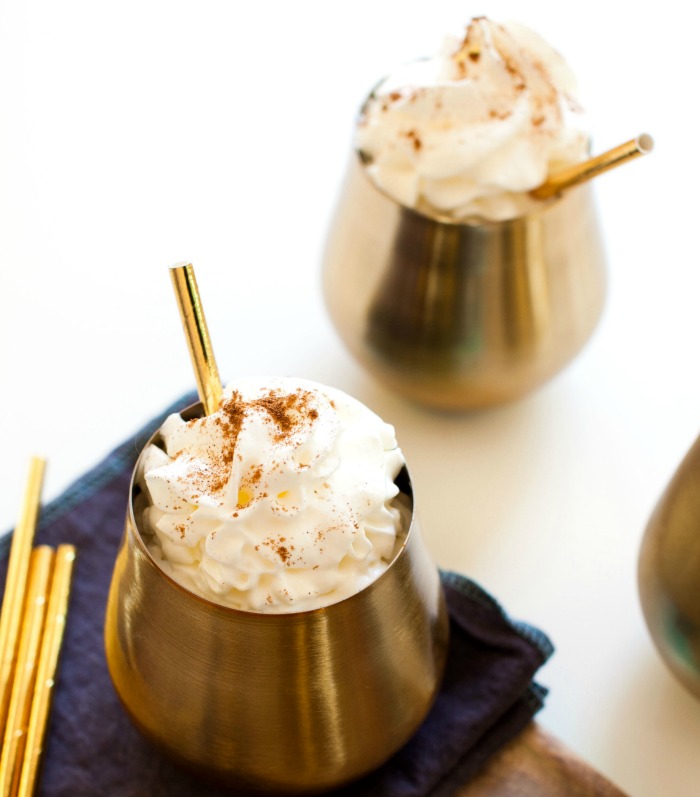 Christmas
One of my absolute favorite cocktail drinks is this one. It is inspired by the Grinch. If you change up the sanding sugar, you could use it for St. Patrick's Day too.
If you love Cranberry, you will love this Cranberry Margarita. It is perfect for any time of year since many people like vodka and cranberry, but it is perfect for Thanksgiving and Christmas.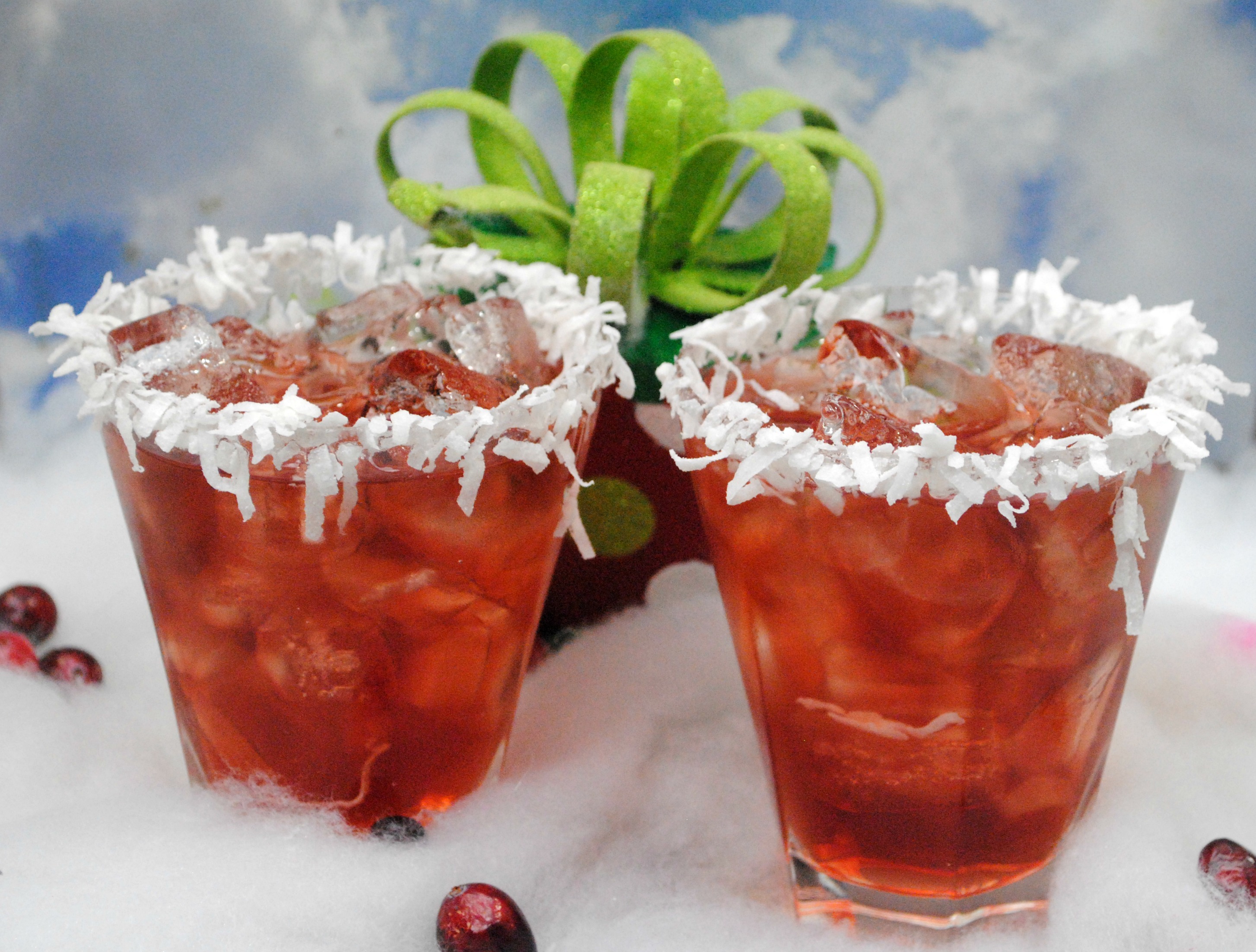 Who loves Peppermint Patties? Then you have to check out this Peppermint Mocha Martini.