Especially this time of year, I really like to have something that doesn't require me to turn on the oven. Guacamole is perfect for that. A lot of people think that they will not like guacamole because they think of the highly processed stuff that they get either at a fast food type restaurant or from a jar at the super market. This guacamole recipe is easy to make and will make a guac lover out of you!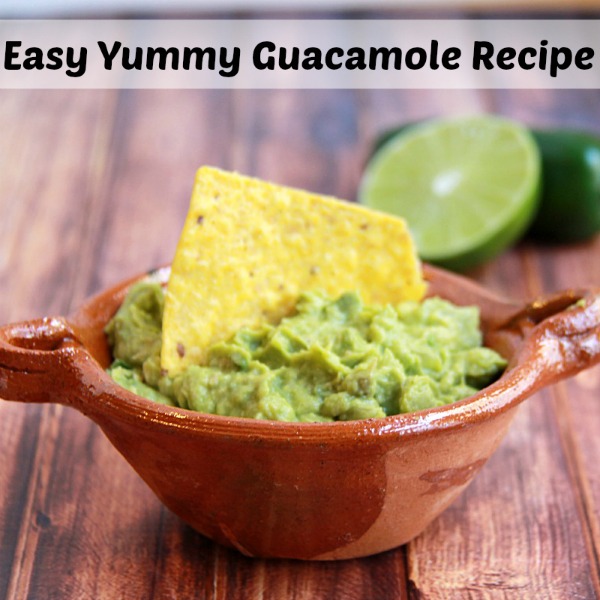 Ingredients to make this Easy Yummy Guacamole Recipe:
2 persian limes (big ones)
1/2 large white onion, finely chopped
1/2 jalapeño, seeded and finely diced

Directions
Place onion and jalapeño in a bowl with garlic powder, salt and pepper coat with juice of limes.
Set aside at least 5 minutes and up to an hour.
Cut the avocados in half and scoop out insides. Discard the pits and skins. 
Mash Avocados in the bowl with the onion mixture until desired creaminess.
Add additional salt if desired.